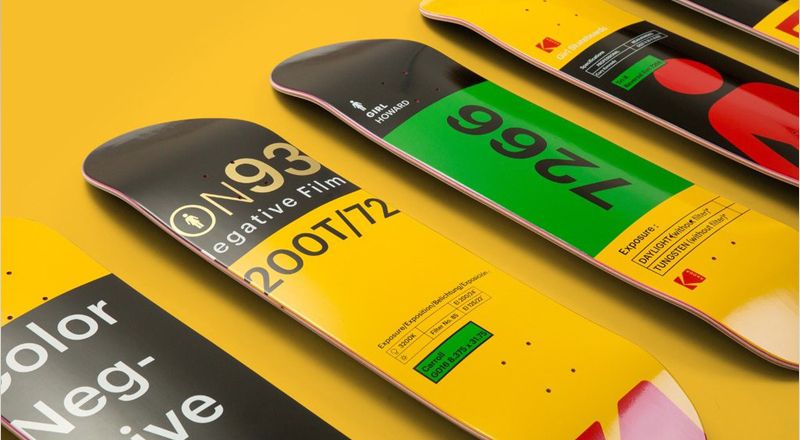 After Alien Workshop, it is the turn of the Crailtap crew brand to collaborate with the brand Kodak, which takes advantage to release its new Super 8 camera.
Here's what Brian Cruz, the vice president and manager of Kodak Consumer Products, says about their collaboration with Girl Skateboards: "The Kodak brand continues to resonate with people across the world.The skateboarding community is no exception. In fact, skateboarders have embraced Kodak film over the years, and we are excited to help create a line of gear and clothing that captures their love of the brand."
The series is already available in some skateshops or online as always on the Crailstore.
> Discover the interview with Nick Zegel, Art Director of Girl Skateboards