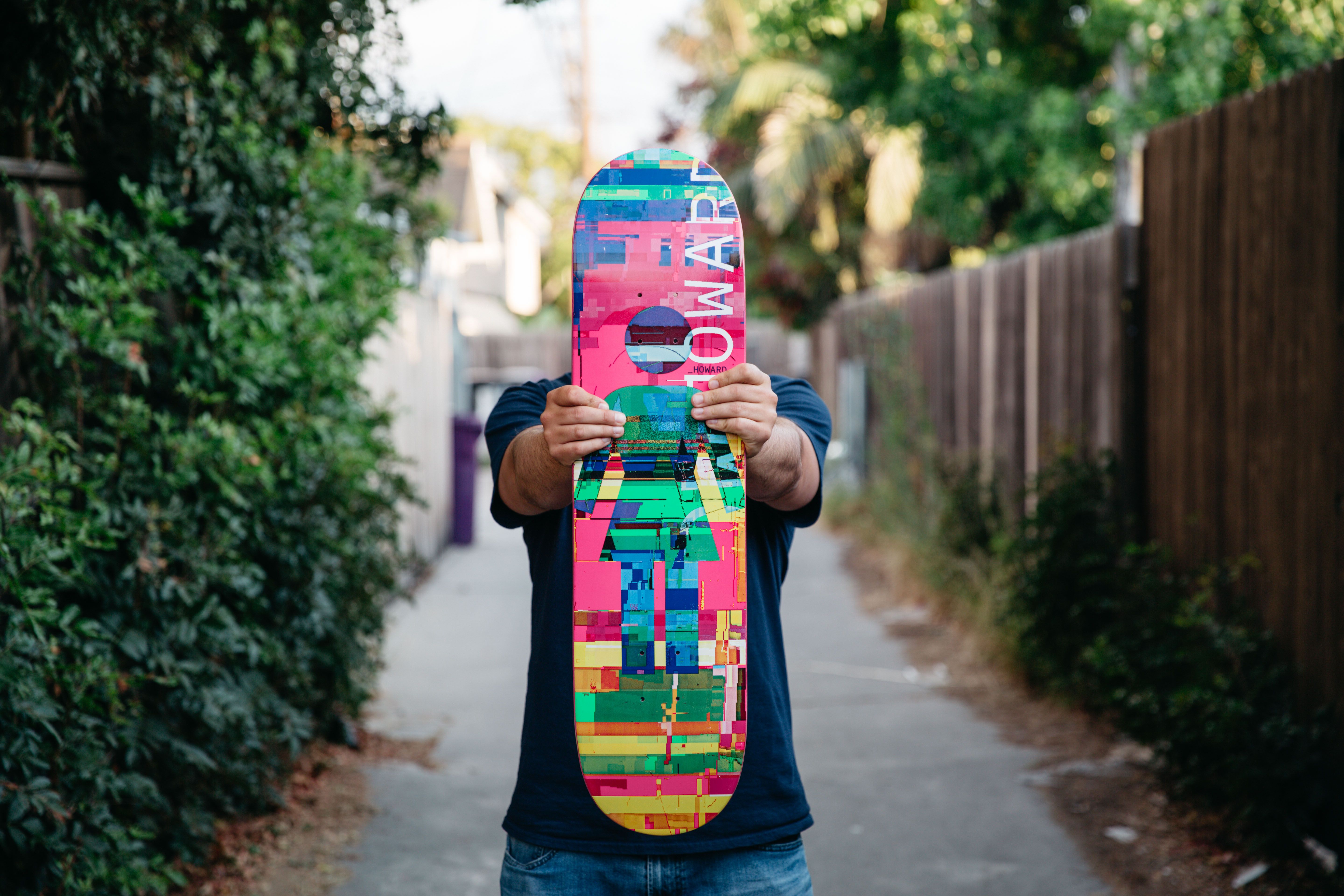 Without falling into the idol, you can see that I am particularly fan of the artistic direction of every series Girl put out, from the choice of the theme to the realization, going by the way they highlights the boards in the photographs. When I knew the name of the guy behind that, I thought it was time to question him.
Hello Nick, great to be able to cook you of questions! First of all, can you tell us more about yourself?
I'm originally from New Jersey and grew up in the suburbs outside of Philadelphia. I spent a lot of time in the woods behind my families house, building forts with friends, and imagining worlds bigger and more exciting than my own. We would stack sticks and build structures, craft booby-traps, and sweep the dirt floors of our kingdom!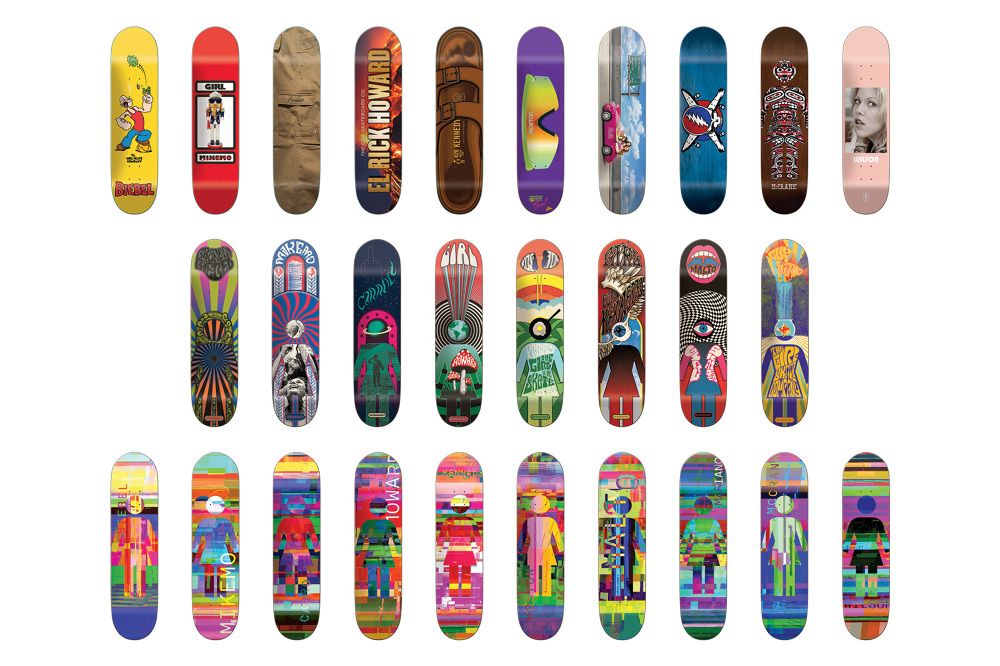 I was scared to make the jump but was motivated by the regret I may feel…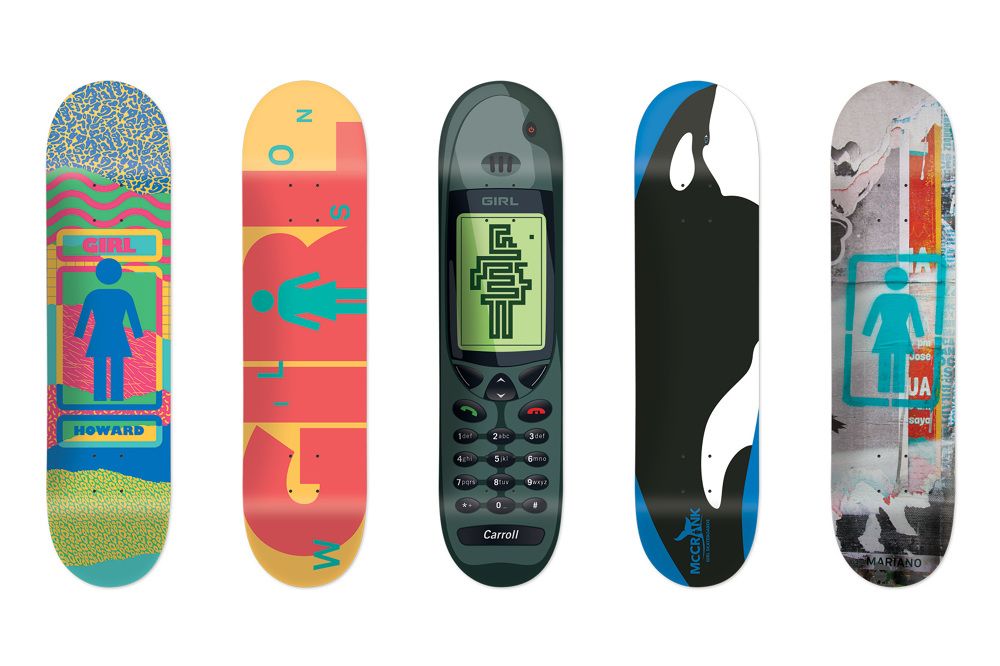 Around the third grade I received my first skateboard for Christmas and I added it to the list of my growing interests which including drawing, soccer, basketball, video games, and the list goes on. Fast forward through high school and I set out to pursue a Bachelor of Fine Arts at Boston University.
Around the same time I had just volunteered to work for free for a couple of guys starting a surf brand in New Jersey. In between studio classes and college projects I began dedicating more and more time to building a brand with my friends.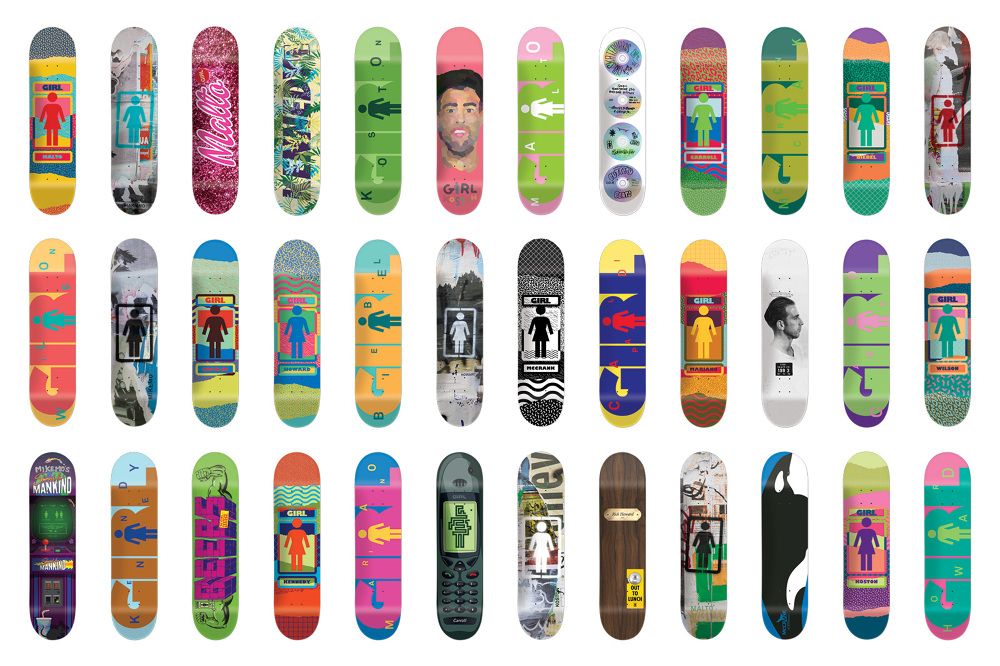 After graduating in 2007, I moved to Philadelphia to continue pursuing entrepreneurial projects and humble beginnings as a freelance designer & artist. In 2010 I received a call from an old mentor asking me if I wanted to move to California for a job. I was scared to make the jump but was motivated by the regret I may feel having not jumped at the opportunity. It'll be 7 years since the move this August!
How did your life lead you to graphics? And in the skateboard graphics?
I think in a lot of ways I was born with a love for design. My mother and aunt had both pursued careers as artists and designers and my dad ran a small exhibit design firm. I was introduced to the arts and encouraged to pursue them at an early age but it wasn't until I borrowed the family camcorder that I found design as I know it today.
I began filming friends skateboard, surf, and goof off and wanted to share the videos. It was early in the internet age but I started to learn how to transfer the video to digital and edit little 15 second video clips. That was when I began to build a website to share the clips and that was when I first started to find design. I had created my own problem and I was using design, and some development skills I had learned over the years, to solve the problem. Soon enough I had designed and built a website which I branded and began promoting.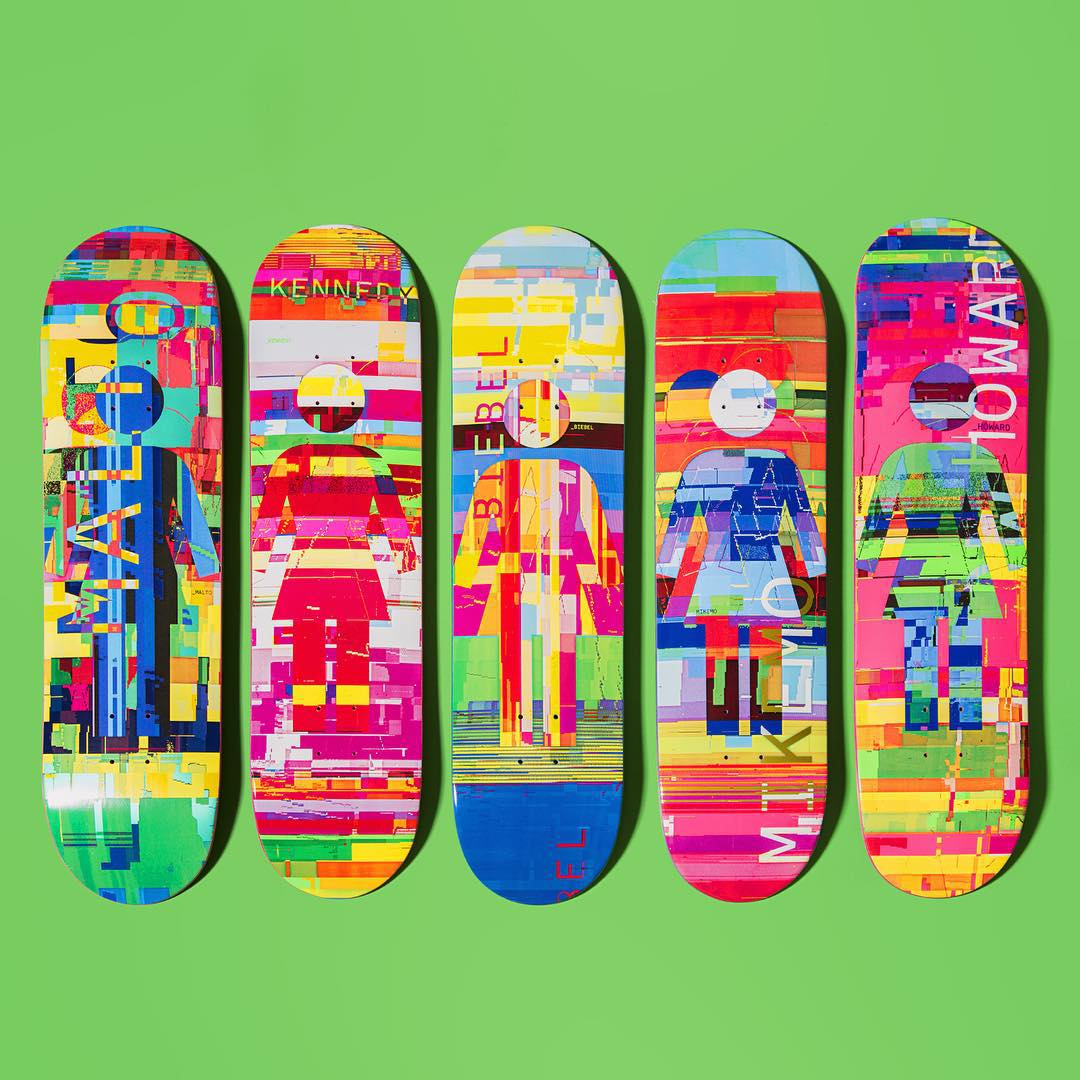 As far as skateboard graphics, I think any designer who has stepped foot on a skateboard would love the opportunity to design boards. I had the chance to illustrate a few boards for a friend who I met over the internet when I was running my website. I never really pursued skateboard design. I chose design because of my love for solving problems visually.
Have you ever had the opportunity to work on supports like snowboarding or surfing? Would you like it anymore?
I've actually had the chance to design for the surf and snowboard industry. Just like skateboarding I've pursued surfing and snowboarding and am very passionate about both so having the chance to apply my love for design with my other interests really makes for fun and interesting work.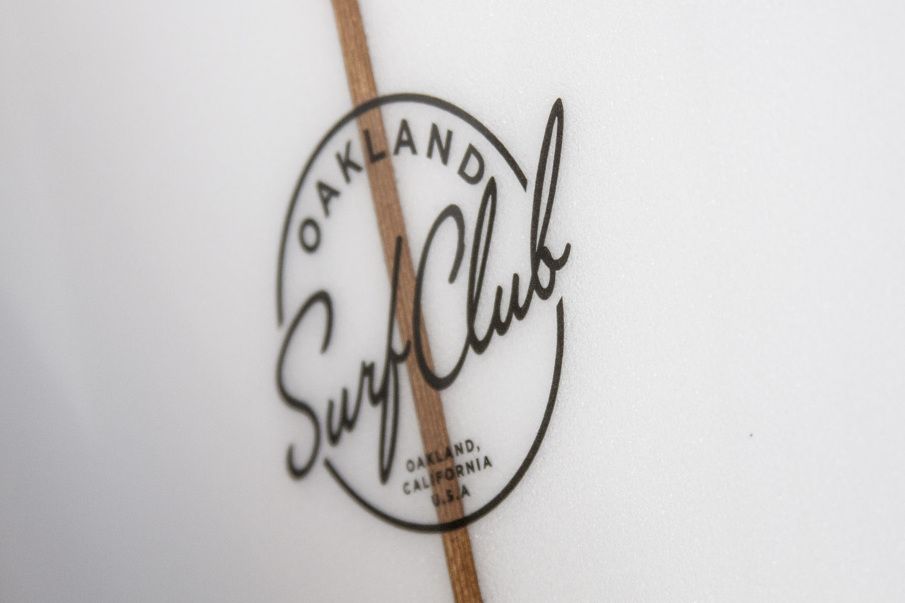 My first skateboard was a Girl board back in 1993 and I thought, "what the hell, let me see whats up over there!".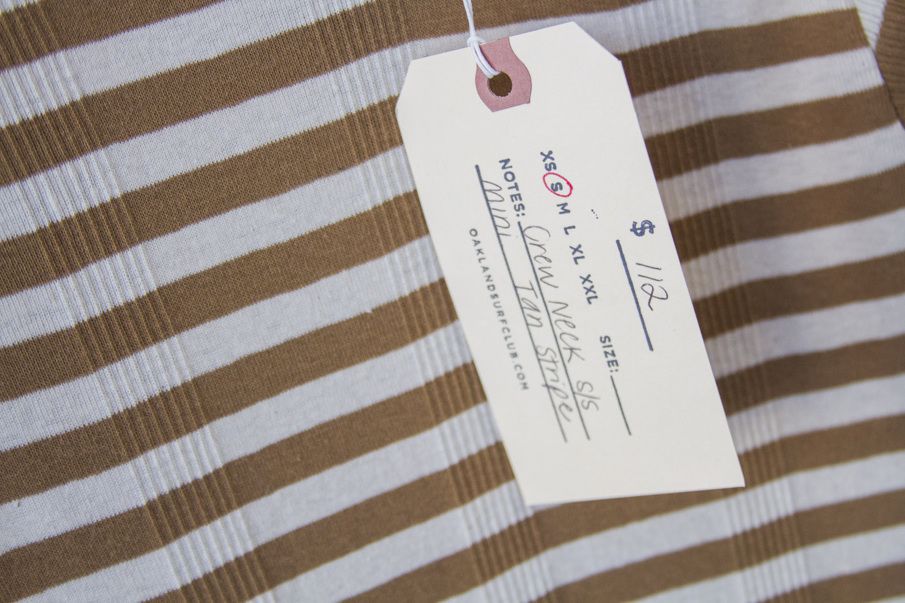 I saw that you worked with Quicksilver. What did you do before you worked for Girl Skateboards?
As I mentioned before, I had started working with friends on a small brand in New Jersey (Jetty) and over the years we grew this thing and dedicated so much time and energy to it. I had been offered the chance to become a partner in the brand which I jumped at but a few years out of college we were still struggling to make a penny with the brand. Everything that came in went right back into it. I was contacted by Quiksilver and asked to interview for a design position within the Marketing department for Roxy (Quiksilver's womens brand).
After the move to California and a few amazing years working for this giant surf brand I decided to jump ship and go back to working with a small brand. I joined a brand called ambsn (pronounced ambition) and started to work with them to build it. It was a small operation and it required a lot of commitment and hard work. It was a great learning experience and we did some great work with little resources but I eventually decided to leave and pursue design as a freelance artist.  I rented a space from a friend to set myself up with a more formal work environment and encourage myself to stay on a regular schedule for fear of losing my weekends to the freelance hustle.
Almost two years into a rather successful freelance stint I answered a call for the Art Director position at Girl Skateboards. An old boss of mine, Craig Metzger, from Roxy had worked in skateboarding and was networked in with Andy Jenkins so he passed along the job listing. My first skateboard was a Girl board back in 1993 and I thought, "what the hell, let me see whats up over there!".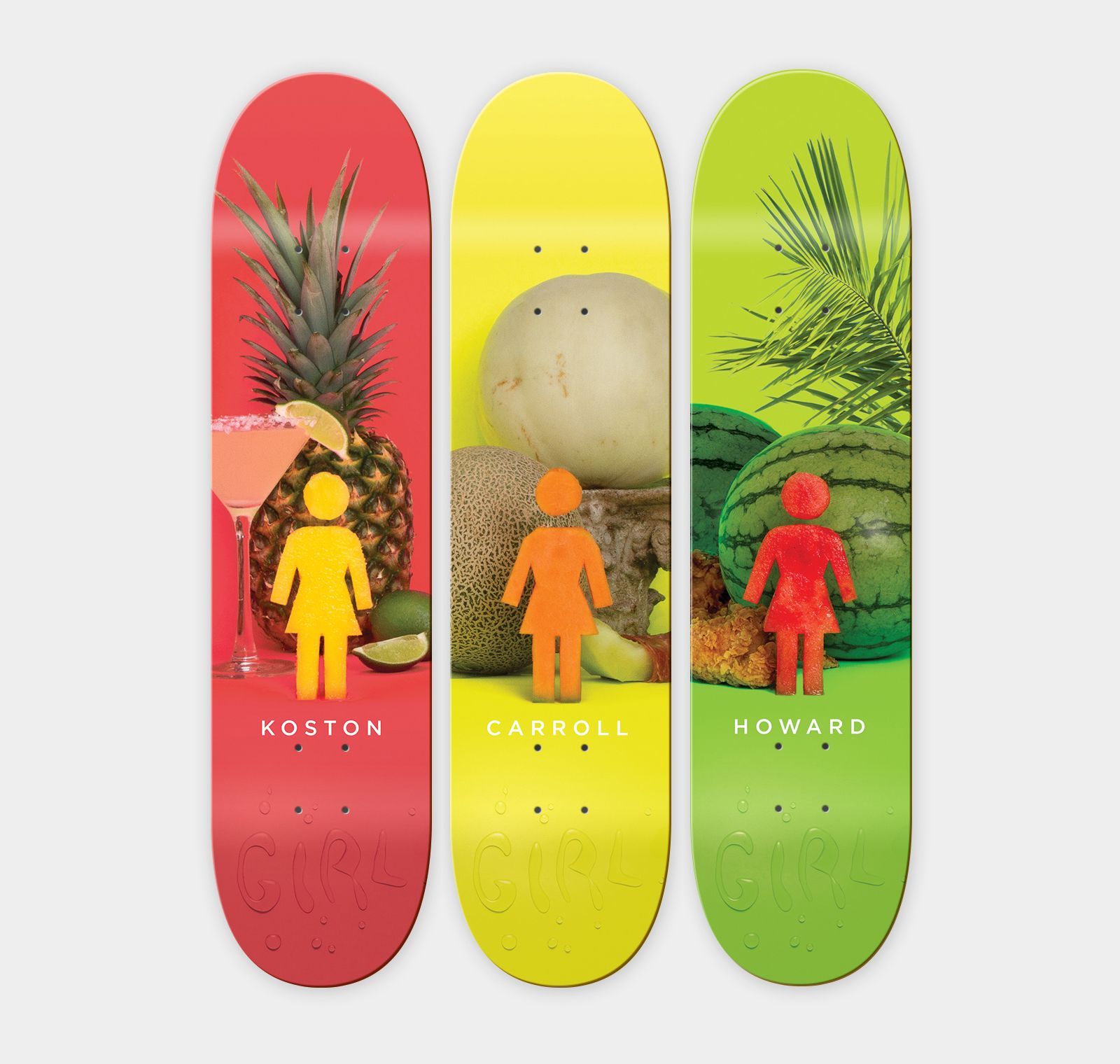 And how did you come to become the DA of the brand? What precisely your job in there?
After I interviewed for the gig with Andy Jenkins I was tasked with a test project! I committed myself whole heartedly to taking the opportunity to do free work and spent 3 solid days building a test project and presentation to get the job. I figured if I was going to do it I might as well just go all in.  I ended up getting the call from Andy a week or two later and he invited to become part of the Art Dump. It was probably the most excited moment of my career.
My day to day job at Girl is to handle all graphic design for the Girl brand and manage the work load for the other brands, Chocolate & Royal, along with projects related to Crailtap and Fourstar.  We work to design new product collections eight times per year. In addition to developing product we are also concepting and executing the roll out of new products, managing and designing all of the companies web properties, and trying so sneak out back for a lunch skate in the park.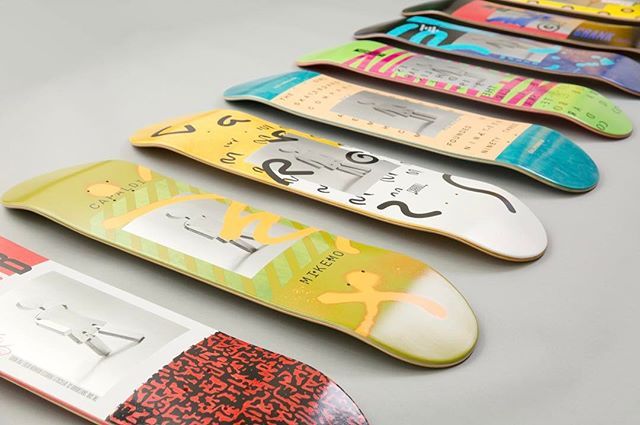 How do you get out a new concept series? It must be a bit cogitating before we say boom we do that?
As I mentioned we produce 8 collections of product every year so the process of concepting and designing new series never stops. We usually have a few discussions a few weeks before each deadline and the Art Dump (design department) all work to sketch ideas and pull inspiration while they're handling their day to day work load. Rick (Howard) plays a big role in making the final decision as to what graphics and series fly but before we can get an answer from Rick, which usually comes at the last minute, we work as a group to critique the concepts and decide which are worth pursuing.
Besides, from reflection to the release of a series, it generally takes how long? You have some special creative process?
We are working to develop graphics just about 6 months in advance of when they will hit the streets.  We'll work for about a month to design new series, softgoods, and accessories and then we ship graphic files for sampling. Around the same time we are working to design and pull together all new product into a catalog to share with the sales team to do their thing. We usually see samples a couple months later and if all looks good we'll start to photograph the product and build assets for the sales and marketing teams to use.  This is where we have a last chance to make any alterations to graphics / colors / etc…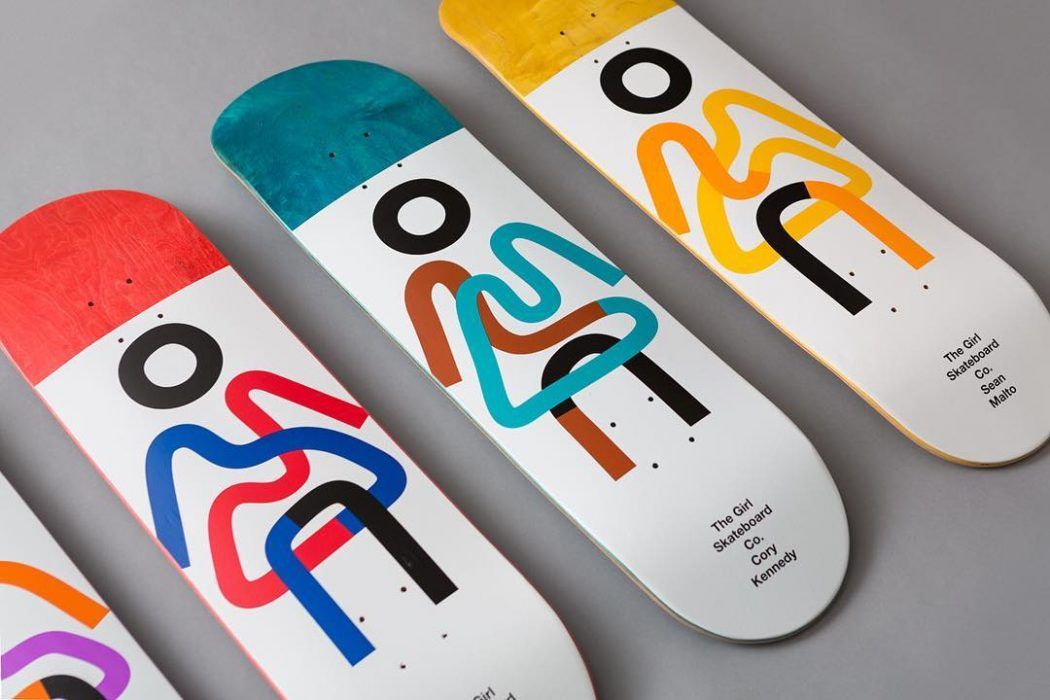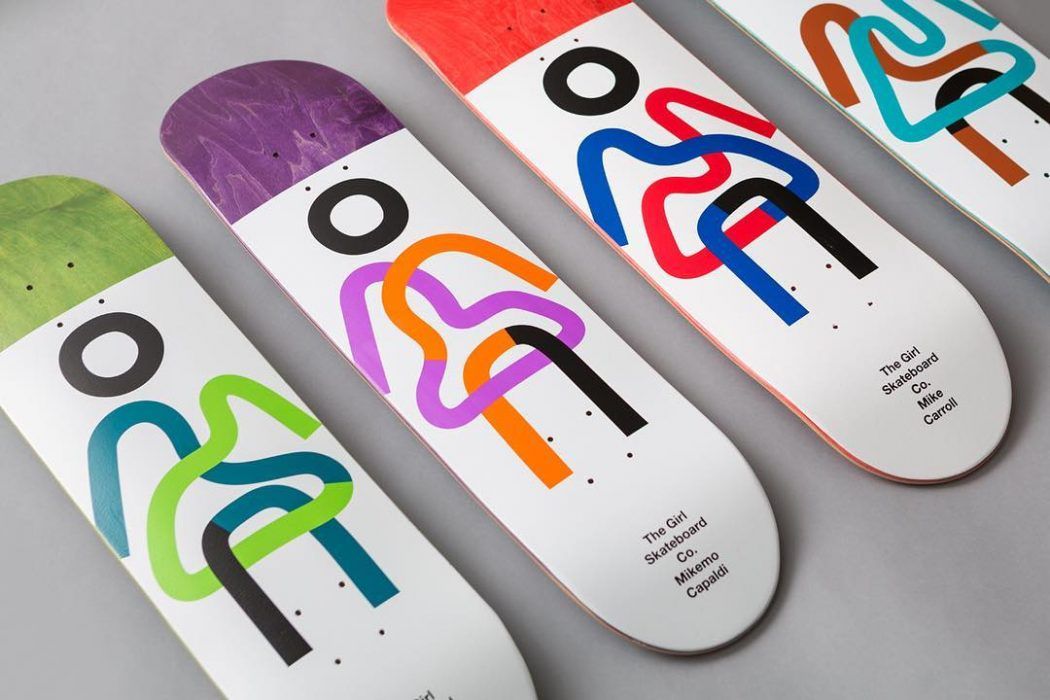 I am particularly fond of the Twisted OG series. Is there one in particular that you are very satisfied with?
The Twisted OG is definitely a favorite of mine and it's been well received by much of the team which always feels good. It's great to see the really strong graphic stuff pop up in videos and photographs.
The graphic itself was sparked by an image I've long admired, a book cover by the late Fred Troller. I had re-produced the Troller image years earlier just so that I could frame it and enjoy it. Spending so much time with the image pushed me to begin line-drawings to explore why the image was so satisfying to me.
One day it just clicked and I saw the Girl logo, rendered in that style. After some doodling the series came together rather quickly but it was years in the making.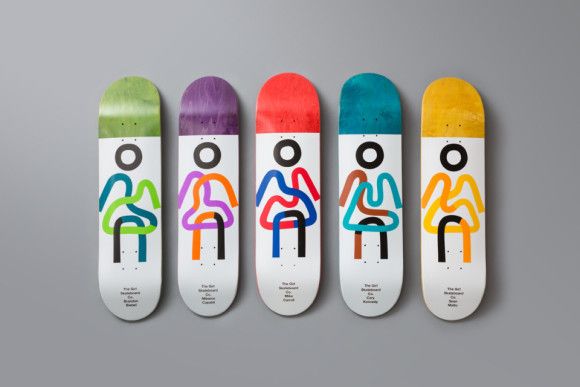 Let's talk about deck evolution! On one side, the decks are increasingly covering plies of apparent wood through the design and the ultra provocative graphics of the 90s are less ubiquitous. How do you see evolving skate graphics in the years coming?
I think like everything there is a natural cycle and you'll see whats old become new again and whats new become old. The barrier for entry into the skateboard market has long been diminished. Anyone with a few hundred dollars can put any image on a board. What will become more important than any one graphic will be what the graphic or brand represents. With an increasingly competitive marketplace and a sea of amazing graphics it will be up to the consumer to determine where the graphics go.
A lot of retailers will shy away from the edgy and provocative graphics. It's easy to understand why but decisions need to be made on behalf retailers and brands as to what they want to stand for and whether they are willing to sacrifice sales for making a statement. Skateboard was once a pursuit deemed only suitable for the outcasts and today its widely accepted and championed.
What are the projects you are currently working on?
We have a really excited collaboration with Kodak and Girl in the works due out later this Summer. Lakai is just finishing up a full-length film so once that's a wrap I think there will be some room to explore more film making projects related to Girl and Chocolate.
On the graphics tip we are focused on one-off graphics over the next couple of weeks and then right into thinking about whats going to happen for next January. There are some interesting proposals already on the table so it should be an exciting six months of creating work leading into next year!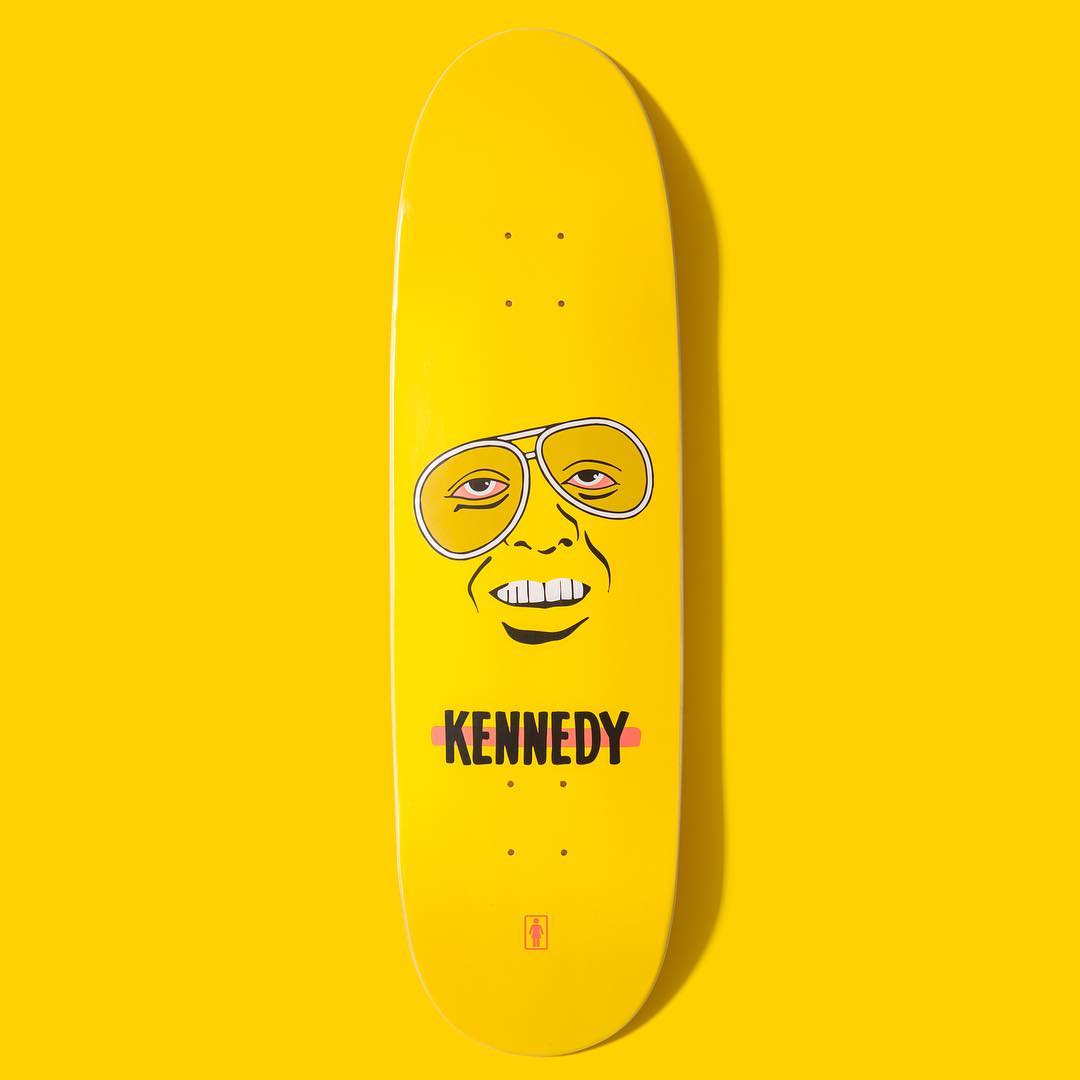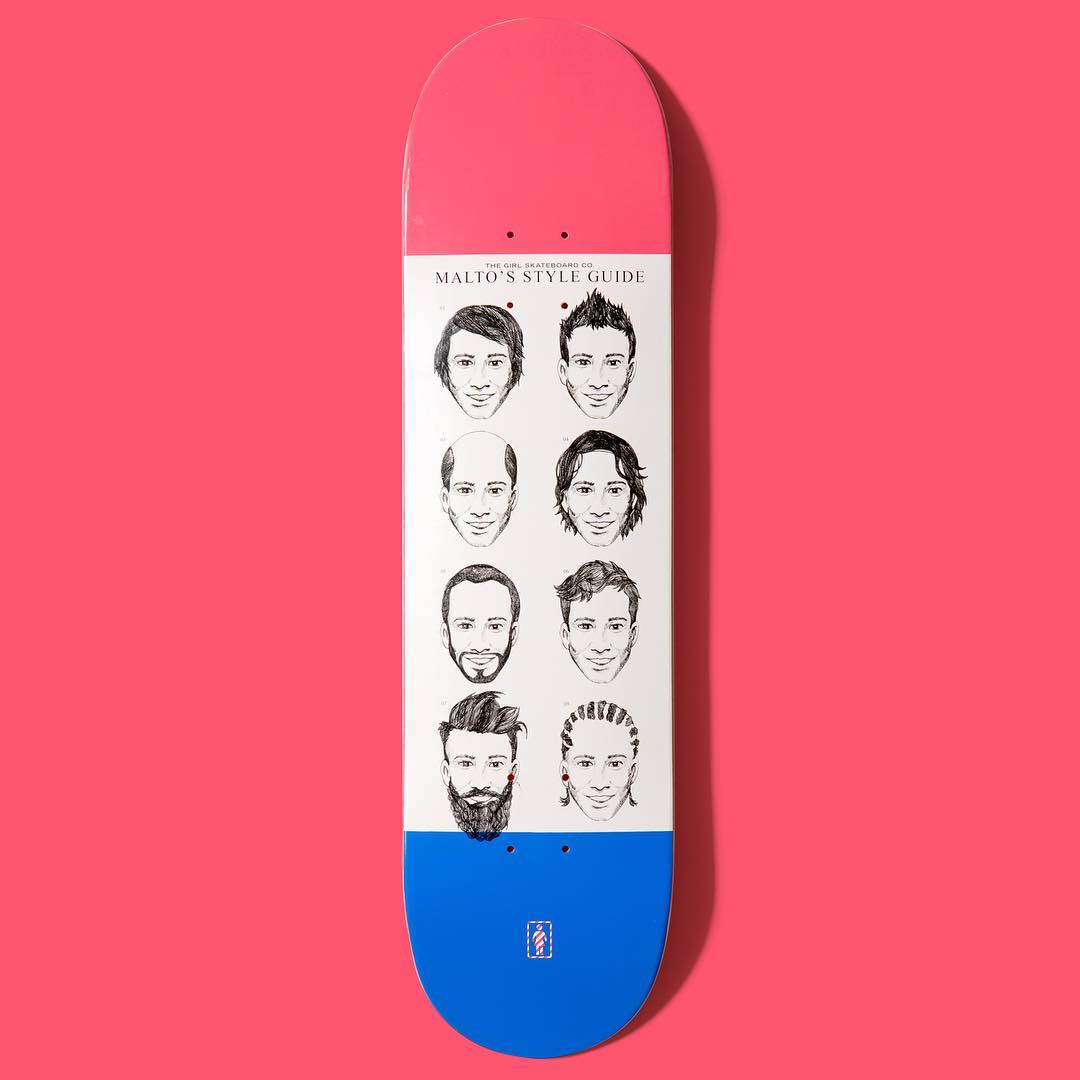 And 8 last quick questions:
UNIQUE OR MASS PRODUCTION: Mass Production.
PAPER OR TABLET SHEET: Paper.
SKATE & CREATE OR SKATE & DESTROY: Skate & Create and then Destroy.
WHAT BOOSTS YOU: Black iced-coffee, Buffalo Wings, and good live music.
WHAT SLOWS YOU: Bureaucracy, indecisiveness, and lack of honest feedback.
FAVORITE TRICK: The frontside rock-n-roll (if I'm on board) and something about kickflip backside lip slides.
FAVORITE SKATER: Fritz Mead.
YOUR DREAM: My friend and mentor Richard Cardona once wrote about me that I'd like "nothing better than to experiment with every media and style known to humankind, while inventing his own unique visual language" and I'd have to agree. That's the dream!
Thanks for all these answers Nick! One last thing to add?
Approach things with honesty and an open mind. Off the topic of skateboarding or design, let's all try a little harder to understand one another and get along. We're living in trying times so remember we're lucky to ride skateboards, lucky to pursue our passions, and lucky for our freedoms. Thanks for having me on TheDailyBoard!