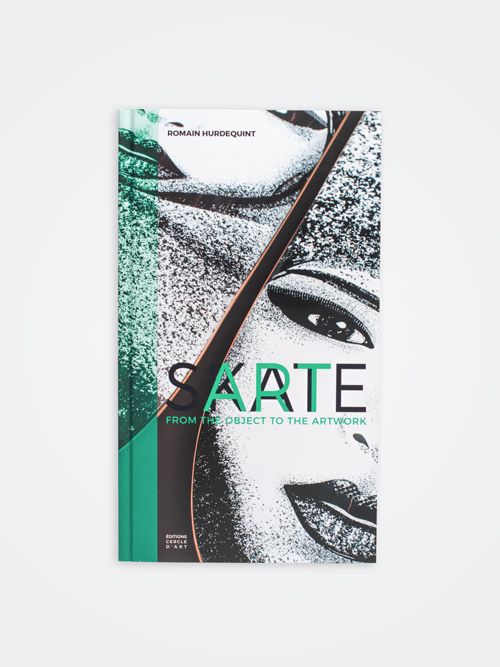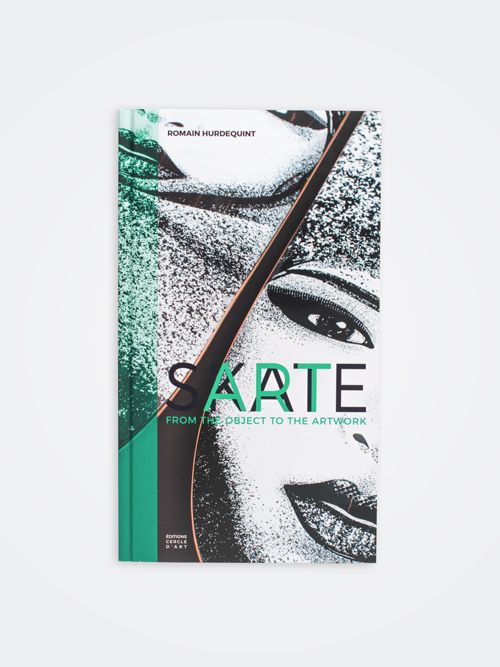 Skate Art
Romain Hurdequint
49USD
Our stock is now exhausted but available on:


Description
This book is a 320-page anthology presenting the diversity and the creativity inspired by skateboard, to artists coming from any current artistic. The book aims to show that just as Street Art has become popular and imposed, from the street to auction rooms and museums, Skate Art is following the same acceleration, why not become a movement recognized artistic.
Details
Full name : Skate Art – From the object to the artwork
Type of art: Illustration, Graphics, Street art, Graffiti, Sculpture
Release date : February 1, 2018
Editor : Éditions Cercles d'Art
Format : 17cm x 30cm
Weight : 1,36 Kg
Languages : Français / Anglais
ISBN : 2702210759
The author
After years of skating, Romain HURDEQUINT launches The Daily Board to share his discoveries in terms of graphics and skateboarding. 5 years and 3,000 boards shared later, he decided to start creating a book to present this true culture. It took 2 years of work for the Skate Art book to finally see the light of day.
The cover
This is the first series published by The Daily Board that found its place on the cover of this book, produced in collaboration with Keflione, artist and co-founder of the Creative Studio RoyalClub. Entitled 'Polar Totem', the series of 3 boards was shot with talent by the photographer Cédric BOUGNOUX of Cimes Studio.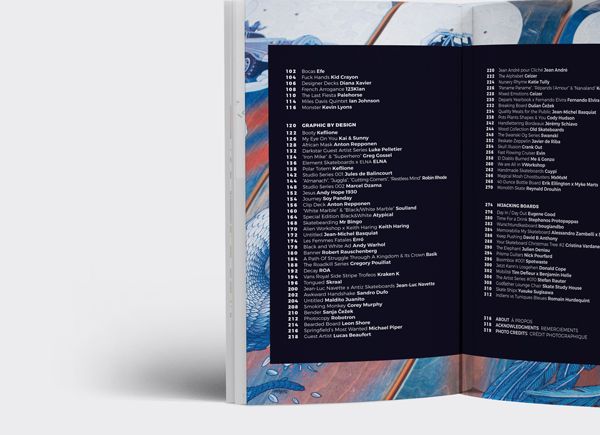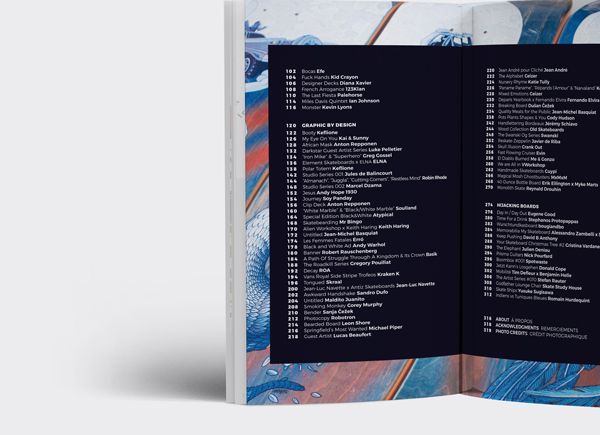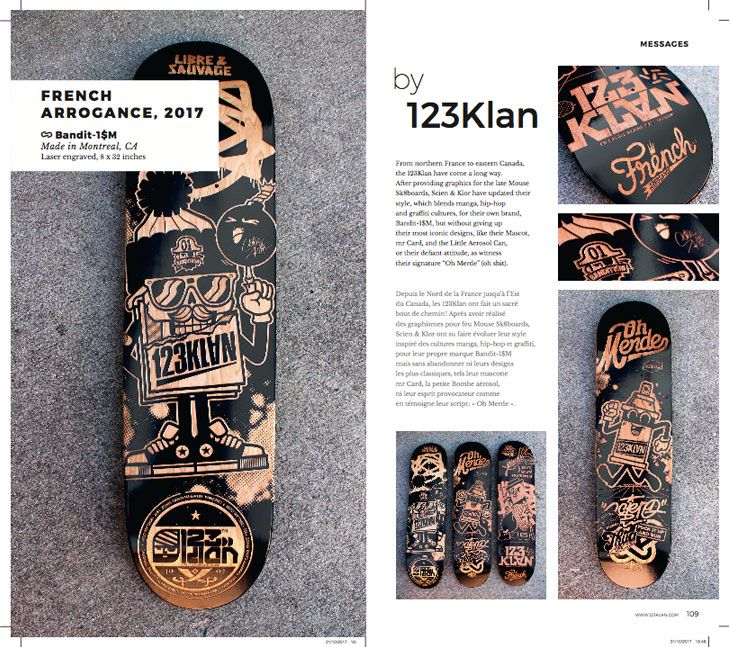 The publishing house
This book has been published by a well-known publishing house in the world of the beautiful art book: les Éditions Cercle d'Art.
Founded in 1949 by Charles Feld under the leadership of his friend Pablo Picasso, this publishing house publishes fine books on contemporary art, illustration, ancient art and Street Art.
The Start
Setting up the book creation project was not easy and expensive. The project was made possible by the 147 contributors who helped finance the book by participating in the Kickstarter campaign.
€ 9,317 was raised against the target of € 8,000.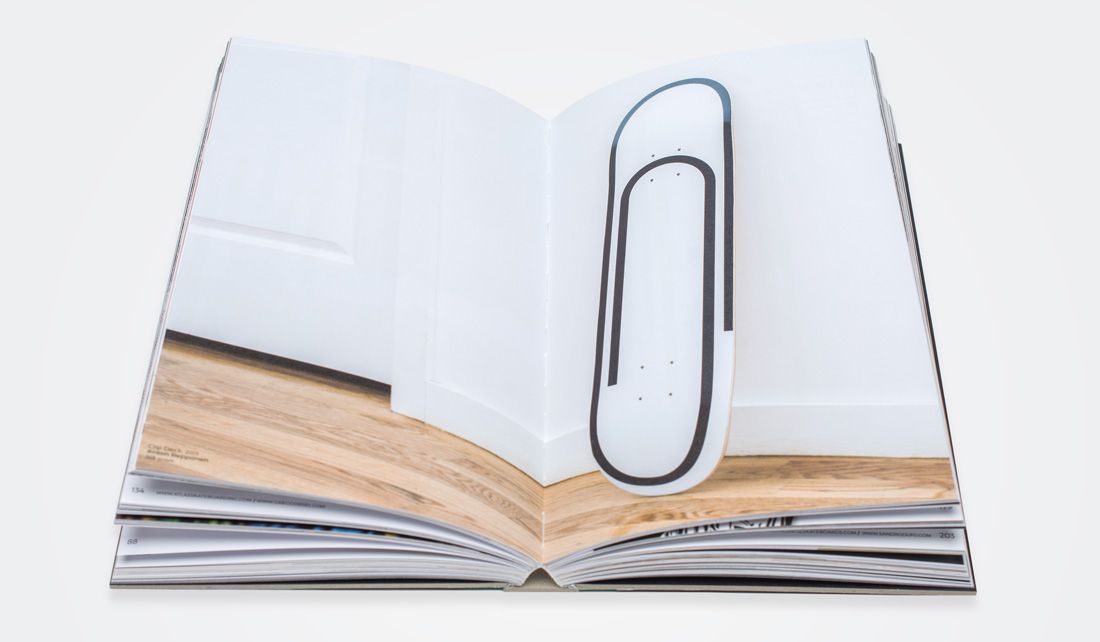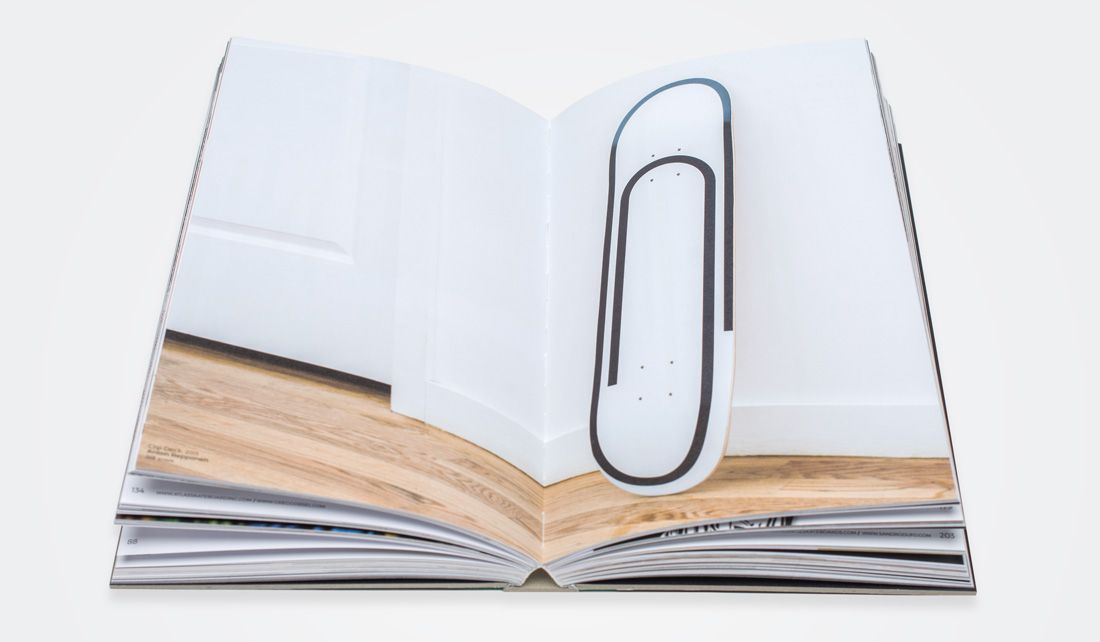 Featuring
Keith Haring · Shepard Fairey · Andy Warhol · Erró · Ai Weiwei · Mark Gonzales · 123Klan · French Fred · Martin Ander · Swanski · Ceizer · Yusuke Sugisawa · Jean-Luc Navette · Monsieur Plant · Javier de Riba · Eloise Dorr · Anton Repponen · Ian Johnson · Jon Horner · Skraal · Soy Panday · Marcel Dzama · Kai & Sunny · Paul McCarthy · Keflione · Greg Gossel · Palehorse · Parra · ROA · Jean-Michel Basquiat · Sam Partaix · Wally Wood · Basik · Luke Pelletier · Kraken K · Sanja Cezek · Frank Kozik · Robert Rauschenberg · Kevin Lyons · ELNA · Robin Rhode · Jeffrey Gibson · Mister Tucks· Soulland · Thinkmo · Yaia · Diana Xavier · Santi Lissarrague · Kid Crayon · Cuypi · Jeremy Schiavo · Lonac · Andy Hope 1930 · Eugene Good · Wayne Johnson · Inga Guzyte · Marco & Sven Gabriel · Crank Out · Mr Bingo · Reynald Drouhin · Davide Pagliardini · Beto Janz · Me & Gonzo · VWorkshop · bougieandbo · Old Skateboards · Nick Pourfard · Tim Defleur & Benjamin Helle · Julien Deniau · Donald Cope · Martin Schumann · Ken Mori · Andrea Alonso · Hecs Deck · Grafik · Efe · Jules de Balincourt · Atypical · Gregory Pouillat · Sandro Dufo · Maldito Juanito · Corey Murphy · Robotron · Leon Shore · Michael Piper · Lucas Beaufort · Jean André · Katie Tully · Kongo · Fernando Elvira · Dusan Cezek · Cody Hudson · Evin · MxMxM · Erik Ellington x Myke Marts · Stephanos Protopappas · Alessandro Zambelli x Selab · David B Anthony · Cristina Vardanega · Spotwaste · Stefan Rauter · Skate Study House