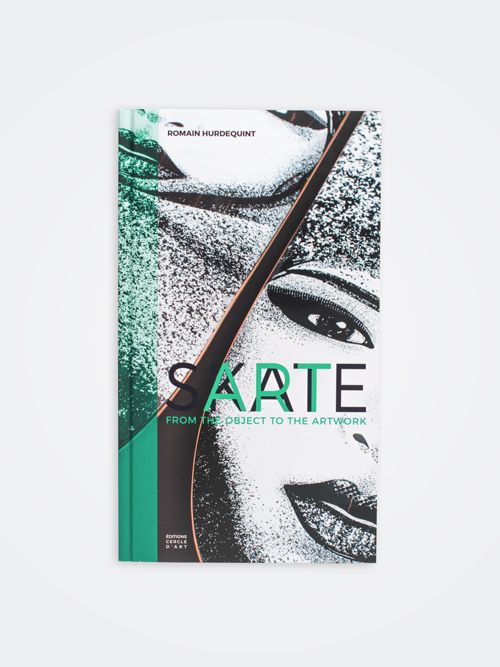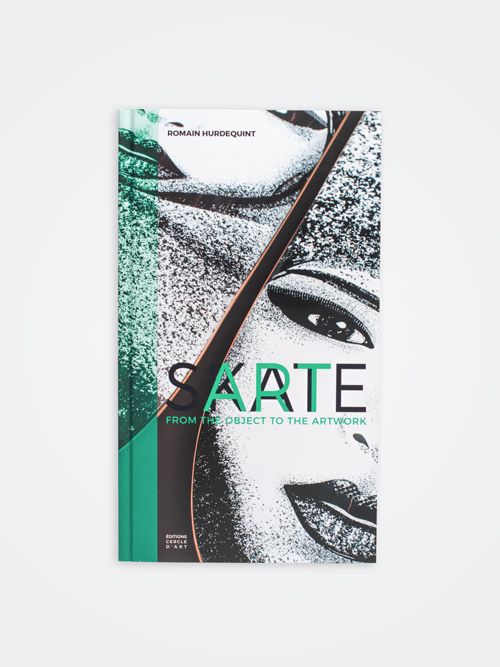 Skate Art
Romain Hurdequint
49€
Notre stock est maintenant épuisé mais disponible sur :





Description
Ce livre est une anthologie de 320 pages qui présente toute la diversité et la créativité inspirées par le skateboard à des artistes issus de tout courant artistique. Le livre vise à montrer que tout comme le Street Art s'est popularisé et imposé, de la rue aux salles des vente et musées, le Skate Art est en train de suivre la même accélération, pour pourquoi ne pas lui-même devenir un mouvement artistique reconnu.
Détails
Nom complet : Skate Art – From the object to the artwork
Type d'art : Illustration, Graphisme, Street Art, Graffiti, Sculpture
Date de parution : 1 Février 2018
Éditeur : Éditions Cercles d'Art
Format : 17cm x 30cm
Poids : 1,36 Kg
Langues : Français / Anglais
ISBN : 2702210759
L'auteur
Après des années de skate dans les tibias, Romain HURDEQUINT lance The Daily Board pour partager ses découvertes en terme de graphisme et d'art réalisé sur un skate. 5 ans et 3 000 boards partagées plus tard, il décide de se lancer dans la création d'un recueil pour présenter cette vraie culture. Il aura fallu 2 ans de travail pour que le livre Skate Art voit enfin le jour.
La couverture
C'est la 1ère série éditée par The Daily Board qui a trouvé sa place sur la couverture de ce livre. Réalisée en collaboration avec Keflione, artiste et co-fondateur du studio créatif RoyalClub. Intitulée 'Polar Totem', la série de 3 boards a été shooté avec talent par le photographe Cédric BOUGNOUX de Cimes Studio.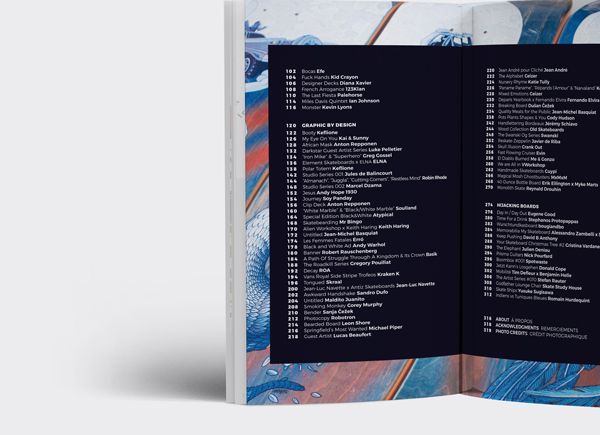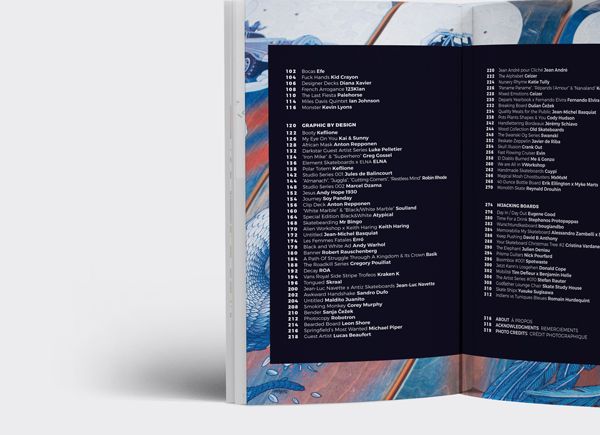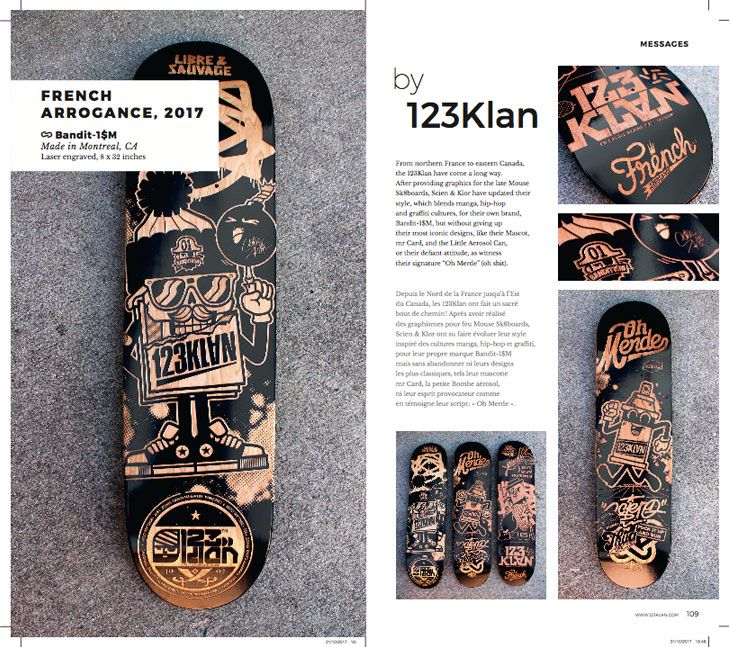 La maison d'édition
Ce livre a été éditée par une maison d'édition de renom dans le monde du beau livre d'art : les Éditions Cercle d'Art.
Fondée en 1949 par Charles Feld sous l'impulsion de son ami Pablo Picasso, cette maison d'édition publie de beaux ouvrages aussi bien sur l'art contemporain, l'art ancien ou le Street Art.
Le lancement
Mettre sur pied le projet de création d'un livre n'est pas simple et onéreux. Le projet a donc pu voir le jour grâce aux 147 contributeurs qui ont aidé au financement du livre en participant à la campagne Kickstarter.
9 317 € ont été levé sur l'objectif de 8 000 €.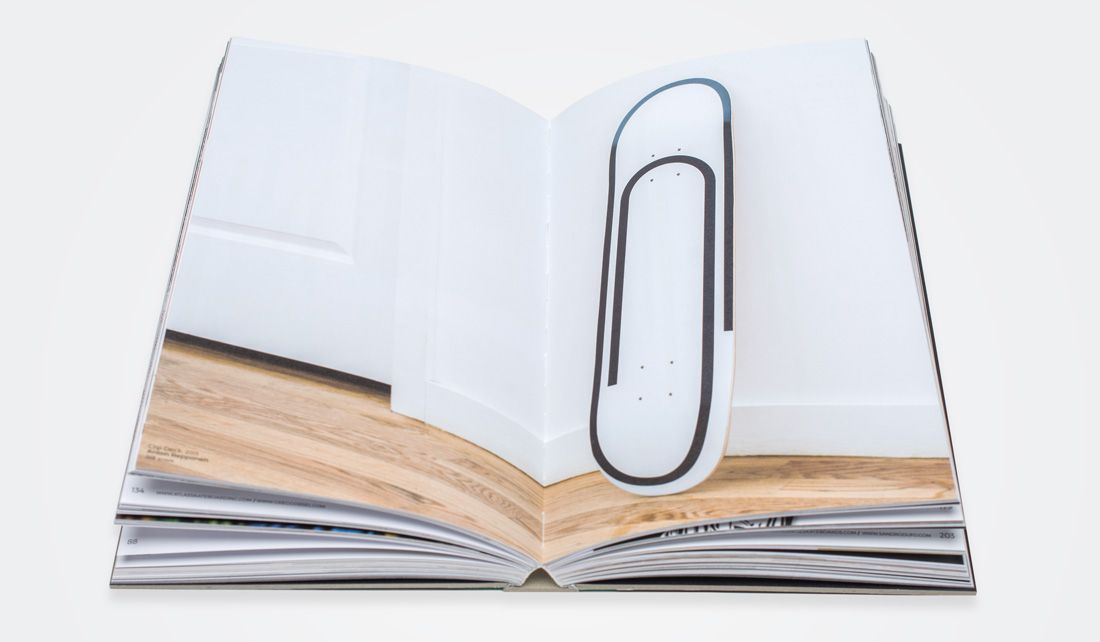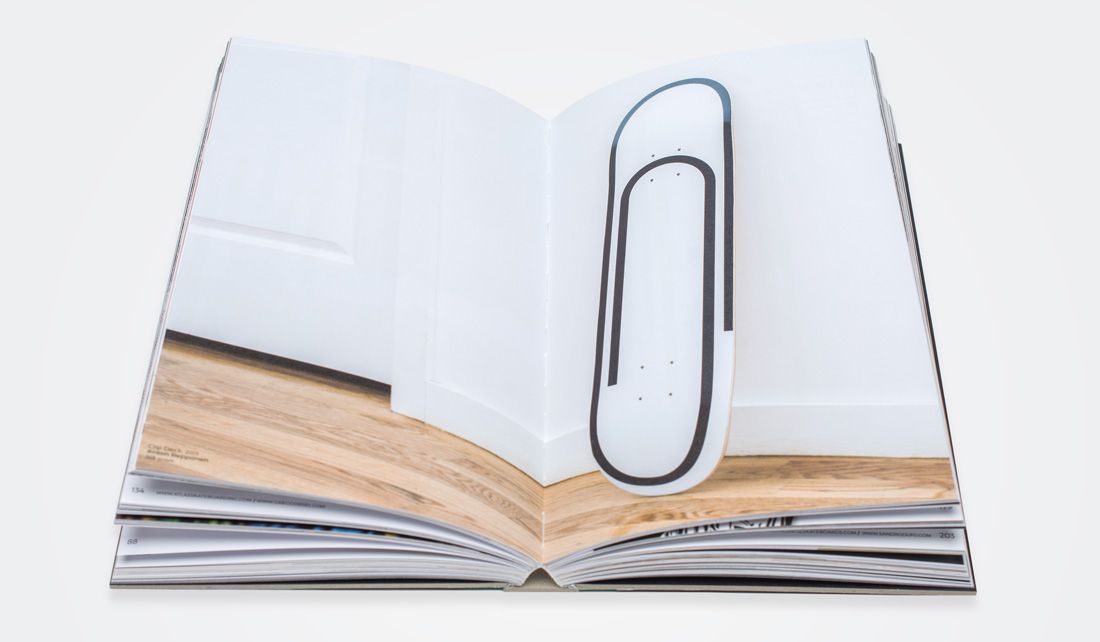 Featuring
Keith Haring · Shepard Fairey · Andy Warhol · Erró · Ai Weiwei · Mark Gonzales · 123Klan · French Fred · Martin Ander · Swanski · Ceizer · Yusuke Sugisawa · Jean-Luc Navette · Monsieur Plant · Javier de Riba · Eloise Dorr · Anton Repponen · Ian Johnson · Jon Horner · Skraal · Soy Panday · Marcel Dzama · Kai & Sunny · Paul McCarthy · Keflione · Greg Gossel · Palehorse · Parra · ROA · Jean-Michel Basquiat · Sam Partaix · Wally Wood · Basik · Luke Pelletier · Kraken K · Sanja Cezek · Frank Kozik · Robert Rauschenberg · Kevin Lyons · ELNA · Robin Rhode · Jeffrey Gibson · Mister Tucks· Soulland · Thinkmo · Yaia · Diana Xavier · Santi Lissarrague · Kid Crayon · Cuypi · Jeremy Schiavo · Lonac · Andy Hope 1930 · Eugene Good · Wayne Johnson · Inga Guzyte · Marco & Sven Gabriel · Crank Out · Mr Bingo · Reynald Drouhin · Davide Pagliardini · Beto Janz · Me & Gonzo · VWorkshop · bougieandbo · Old Skateboards · Nick Pourfard · Tim Defleur & Benjamin Helle · Julien Deniau · Donald Cope · Martin Schumann · Ken Mori · Andrea Alonso · Hecs Deck · Grafik · Efe · Jules de Balincourt · Atypical · Gregory Pouillat · Sandro Dufo · Maldito Juanito · Corey Murphy · Robotron · Leon Shore · Michael Piper · Lucas Beaufort · Jean André · Katie Tully · Kongo · Fernando Elvira · Dusan Cezek · Cody Hudson · Evin · MxMxM · Erik Ellington x Myke Marts · Stephanos Protopappas · Alessandro Zambelli x Selab · David B Anthony · Cristina Vardanega · Spotwaste · Stefan Rauter · Skate Study House