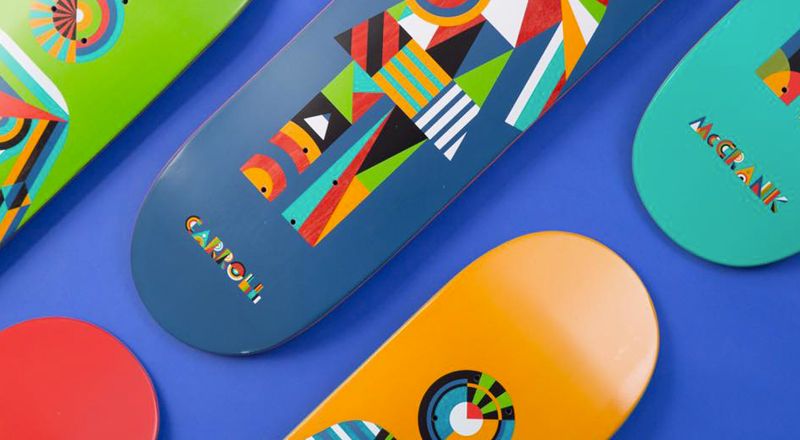 On pourrait croire que Girl a fait le tour des déclinaisons de son logo mais non ! C'est Eric Gorvin aka Gordyland et designer pour Girl Skateboards qui s'y est collé cette fois. Intitulée 'Constructivist', cette excellente série joue habilement de formes, jeu de couleurs et de ply du bois pour déstructurer la forme du logo mais sans le dénaturé.
Les boards sont en vente sur le Crailstore et pour les plus curieux, aller voir notre interview du Directeur Artistique de Girl !
We could believe that Girl made the turn of the declinations of his logo but no! It is Eric Gorvin aka Gordyland and designer for Girl Skateboards who did it this time. Entitled 'Constructivist', this excellent series plays skillfully with forms, color scheme and ply to deconstruct the shape of the logo but without denatured it.
The boards are on sale on the Crailstore and for the more curious, go see our interview of the Artistic Director of Girl!