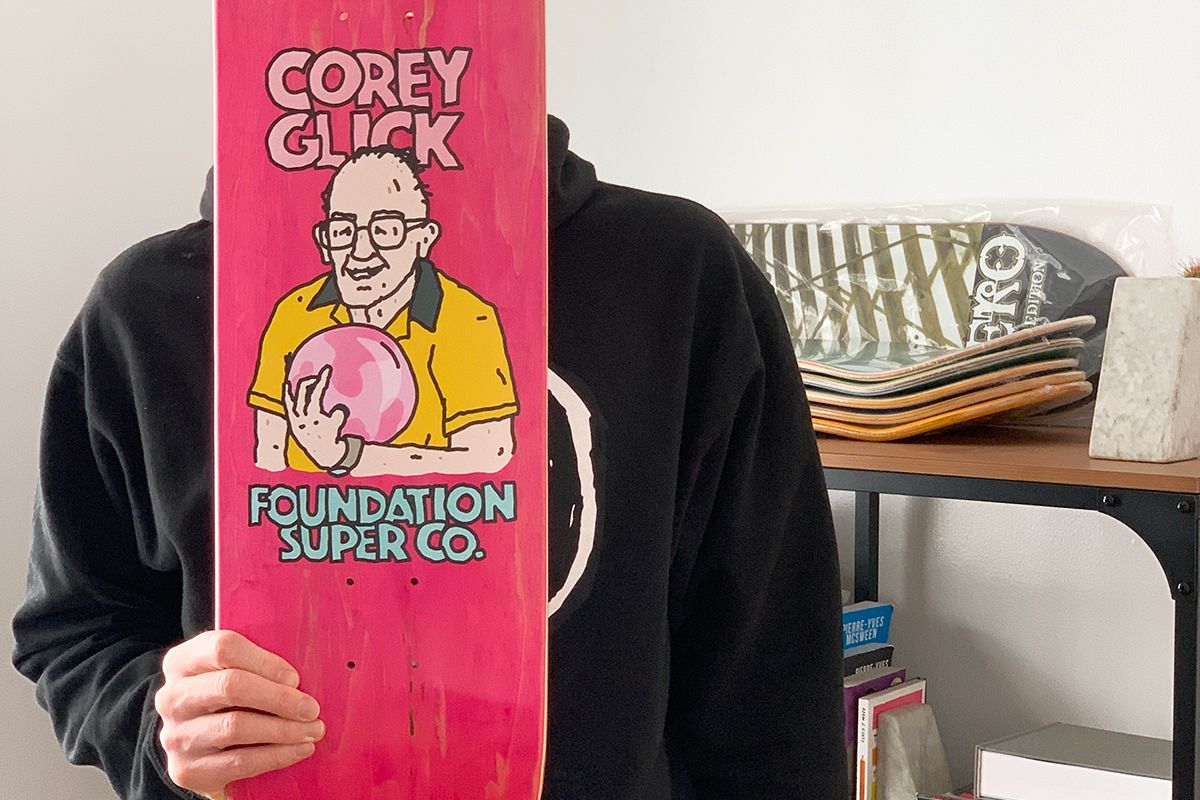 When he's not representing the "best" skate spots, Brother Merle draws on themes as sexy as they are important: influencers, tuning and the third age.
The Canadian has as many real skills with a board under his feet as with a pencil in his hand. From his drawings to his first skateboard graphics, to what he does today, Brother Merle (Gabriel Lalande) tells us how he came to want to make skateboarders laugh with every illustration.
Sponsored by

Hello Gabriel, I'm very happy to have you here ! First of all, can you tell us where you got this great nickname Brother Merle?
Hi! The name Brother Merle is a reference to Merle Allin, the brother of GG Allin. The reference comes from the documentary "Hated", when GG says: "Merle, that's my brother Merle! I thought the name "Brother Merle" was funny. When I went out on my own as an illustrator, I decided to make a website with my portfolio and an instagram account. I thought using my first and last name was a bit boring, so I went with Brother Merle Artwork.
You are a commercial illustrator based in Montreal, Canada for several years, can you tell us about your background? Did you study something related to this?
I studied graphic design in Montreal and San Diego. After my studies, I worked as a graphic designer for a few years for some really crappy companies… including a dildo distribution company haha!
The Atlas Proshop skate and snow store hired me as a full time graphic designer. I worked for them for about 5 years, it was the best job ever. While working for the shop, I discovered that I liked illustration much more than graphic design. When I went out on my own, I decided to do only illustration for clients and for my own clothing line.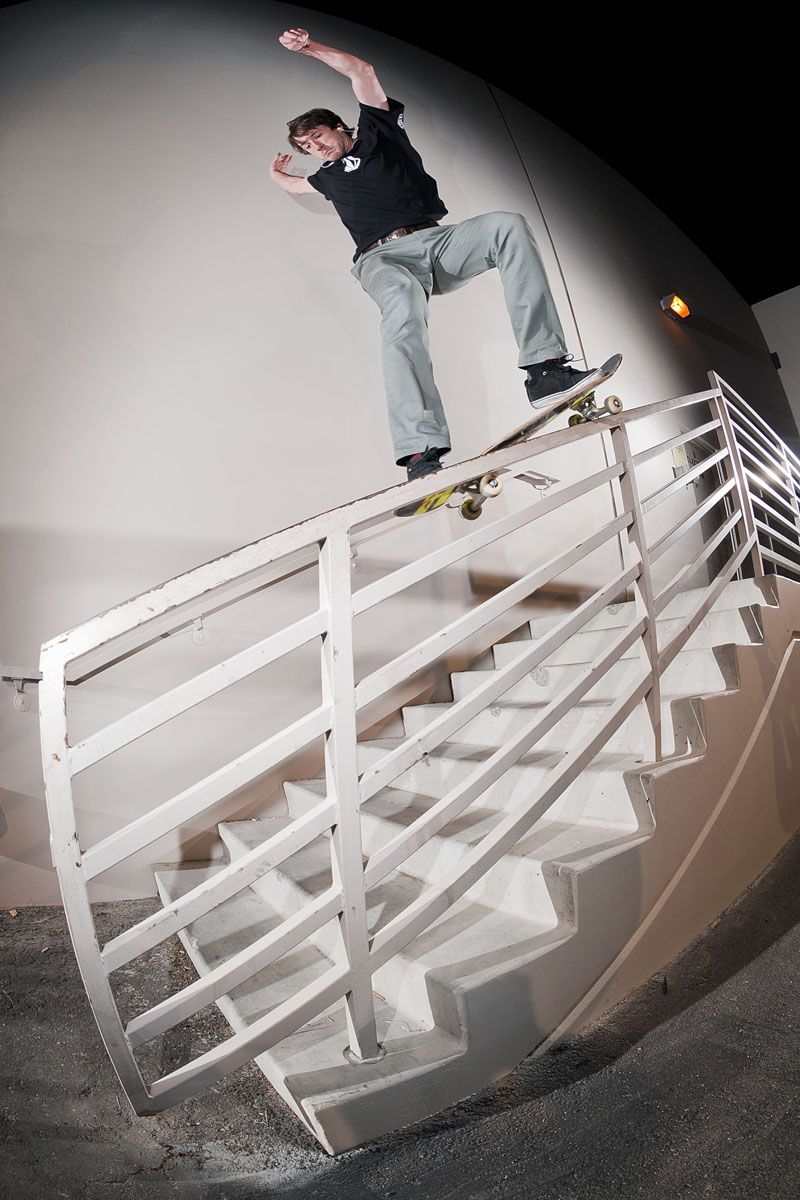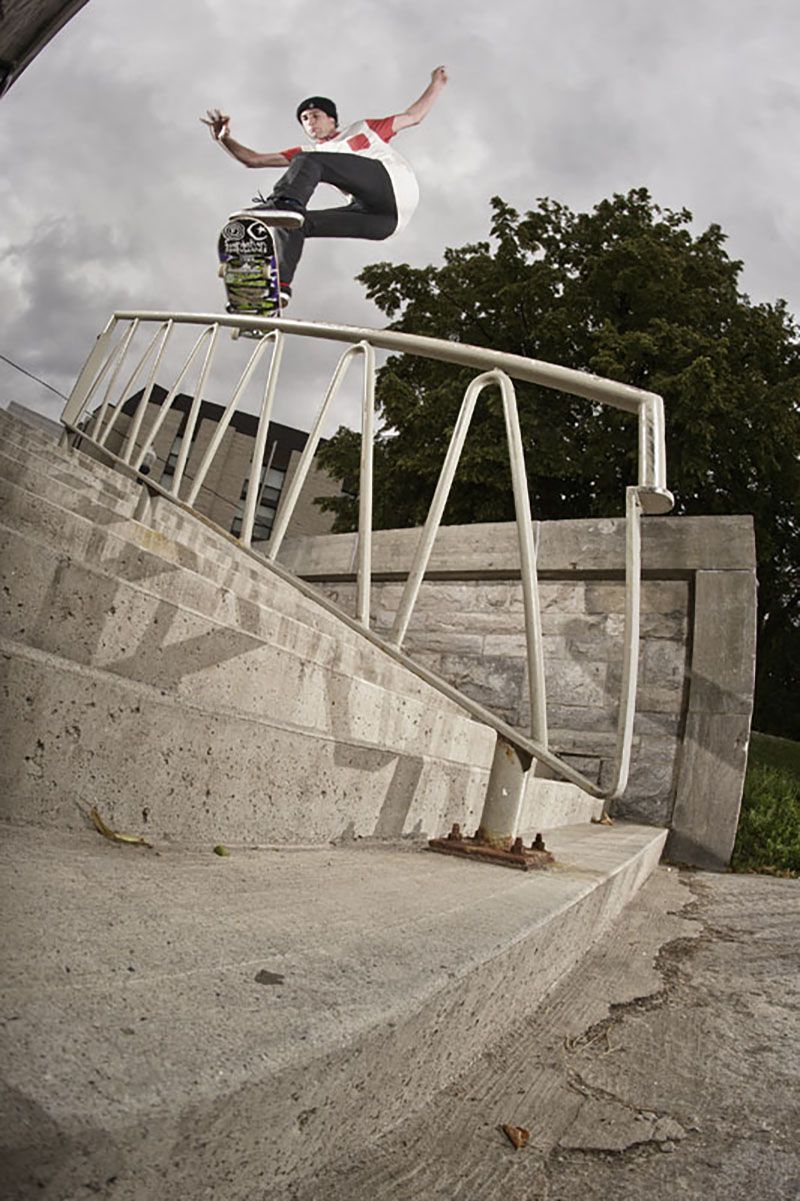 How long have you been skating and how did you get into it?
I have been skating for 25 years. My friend's older brother had a skateboard and a flat bar, I thought it was cool and wanted to skate like him. My parents bought me a board afterwards.
Did mixing your two passions by drawing on the skateboard theme come to you very quickly?
Yes, I would say I've always been inspired by skateboarding, logos and board graphics.
I love the elderly.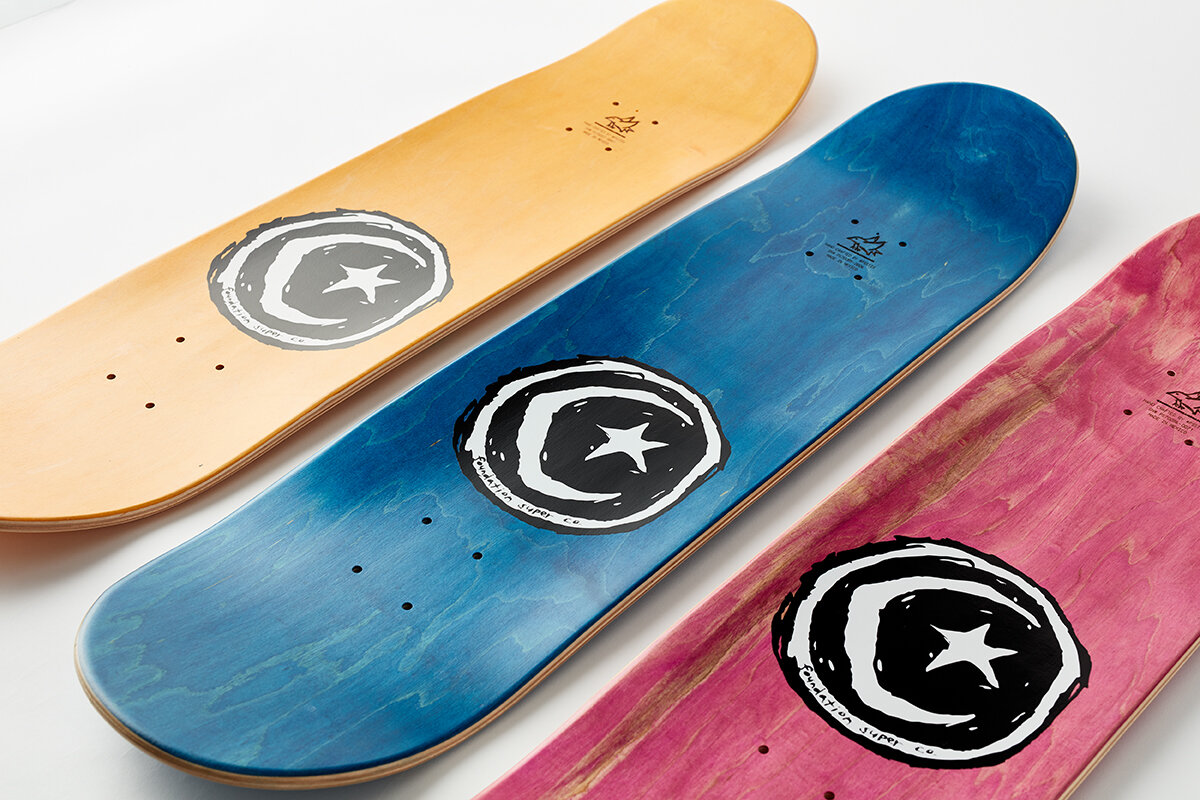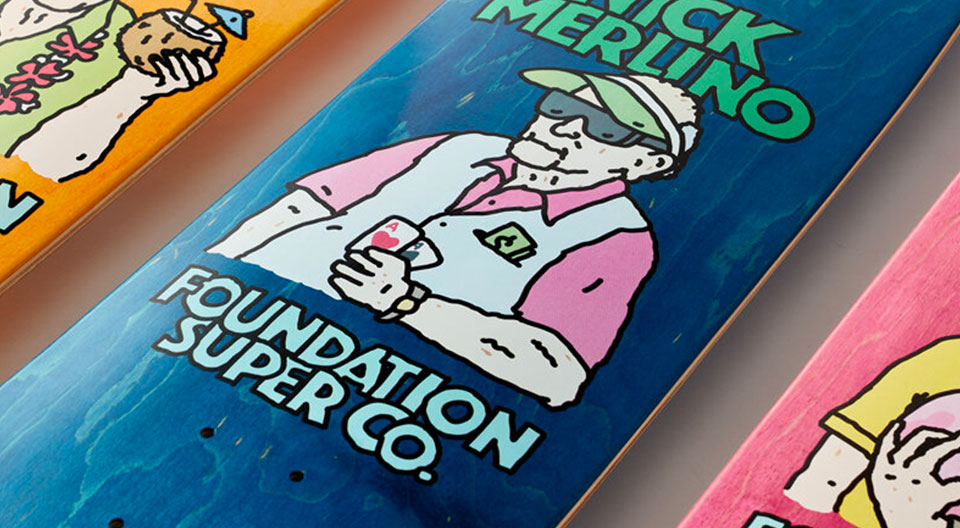 And where does this overflowing inspiration for seniors and their electric shopping carts come from?
I like old people. When I was a kid, I was very close to my grandfather, he was really funny. My old apartment was located near a residence for elderly people. I often saw them on their mobility scooters and I started to be inspired by their lifestyle.
What would you say is your inspiration today? If you had to give us 3 artists spontaneously, who comes to your mind?
My favorite artist is Mr.Bingo, an illustrator from England. In skateboarding, I'm a fan of Sean Cliver, Todd Francis, FOS and Ed Templeton. I also love the work of Clay Halling, an artist from Arizona who just recently made it to DLXSF.
I am also very inspired by cartoons, South Park, Beavis and Butt- Head and Family Guy.
After a few boards for Atlas Proshop and Boutique Homies, you're doing your very first series in 2018 for Foundation. Can you tell us how the collab came about?
I have a good relationship with Foundation since the brand sponsored me as a flow rider for about 10 years. When I started Brother Merle, I sent Tum Yeto a box of shirts and some posters with my designs.
The sales rep Derm Collins started following me on IG and eventually they asked me to do a series for them. I was really stoked! Then the work was done in team by email with Nilo (art director) and the team riders to discuss the ideas that the riders would like.
And how did it come about with the English brand Skateboard Café?
Skate Café wrote me a message on Instagram in 2019. The project came together pretty quickly. We brainstormed ideas via email, then some sketches and then the boards and clothing. It's a really cool brand, I got a chance to go skate South Bank and it's the best place in the world.
A board series is really cool, but once the project is done I like to work on something unrelated to skateboarding.
Is there a board brand (or other) that you would love to collaborate with?
I don't have a specific brand in mind, but I'm always down to work on new projects with motivated people.
Can you tell us about your creative process? Do you find it different to create a classic illustration versus a series of boards?
I would say that no matter what the project is, I need to have constant change. Whether it's a skateboard design, a t-shirt line, a TV commercial or an event flyer, I like to work on different styles of projects.
A series of boards is really cool, but once the project is done, I like to work on something unrelated to skateboarding. Same thing for an ultra corporate project with an ad agency, once the campaign is over, I like to go back to my roots on a skateboarding project.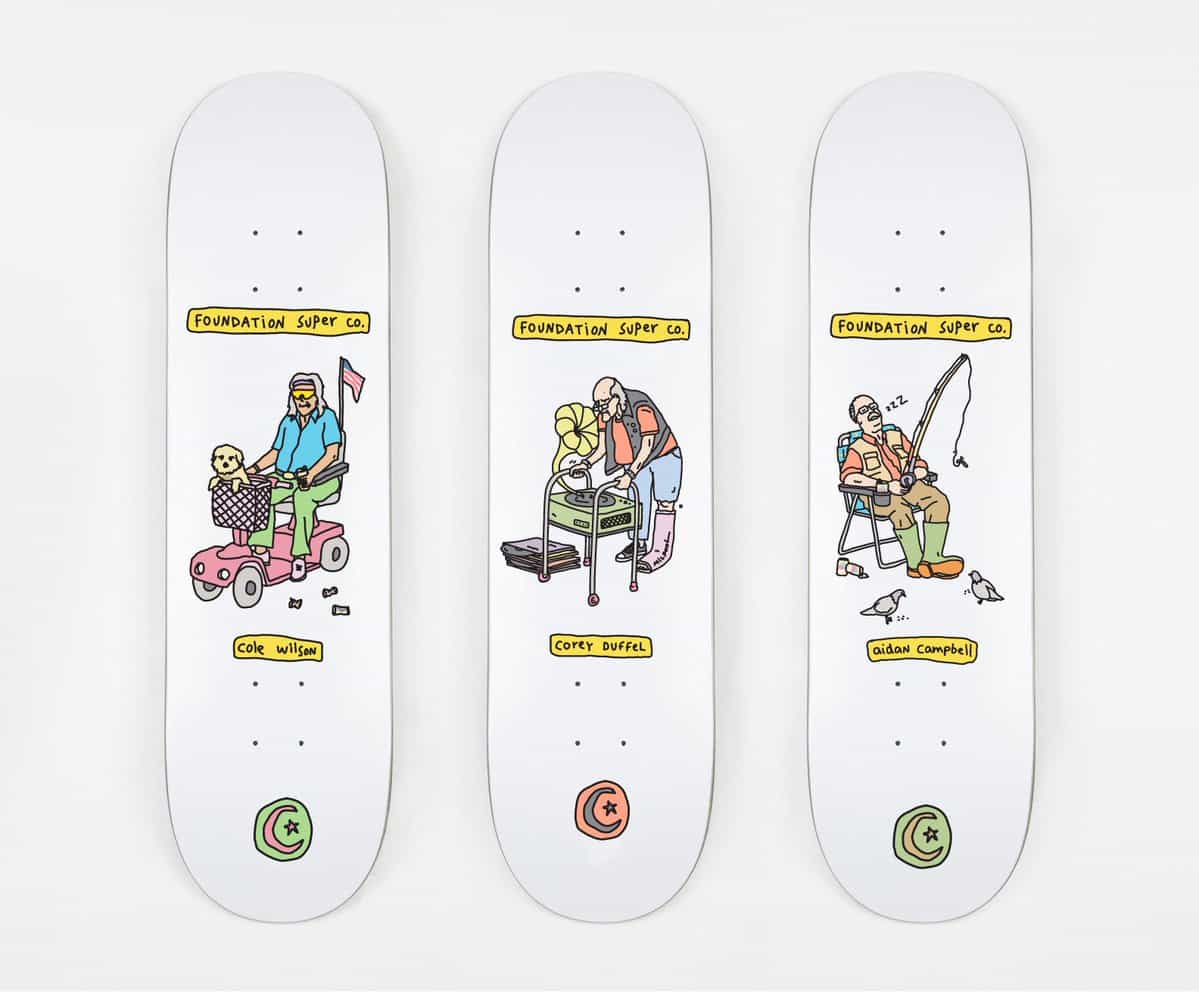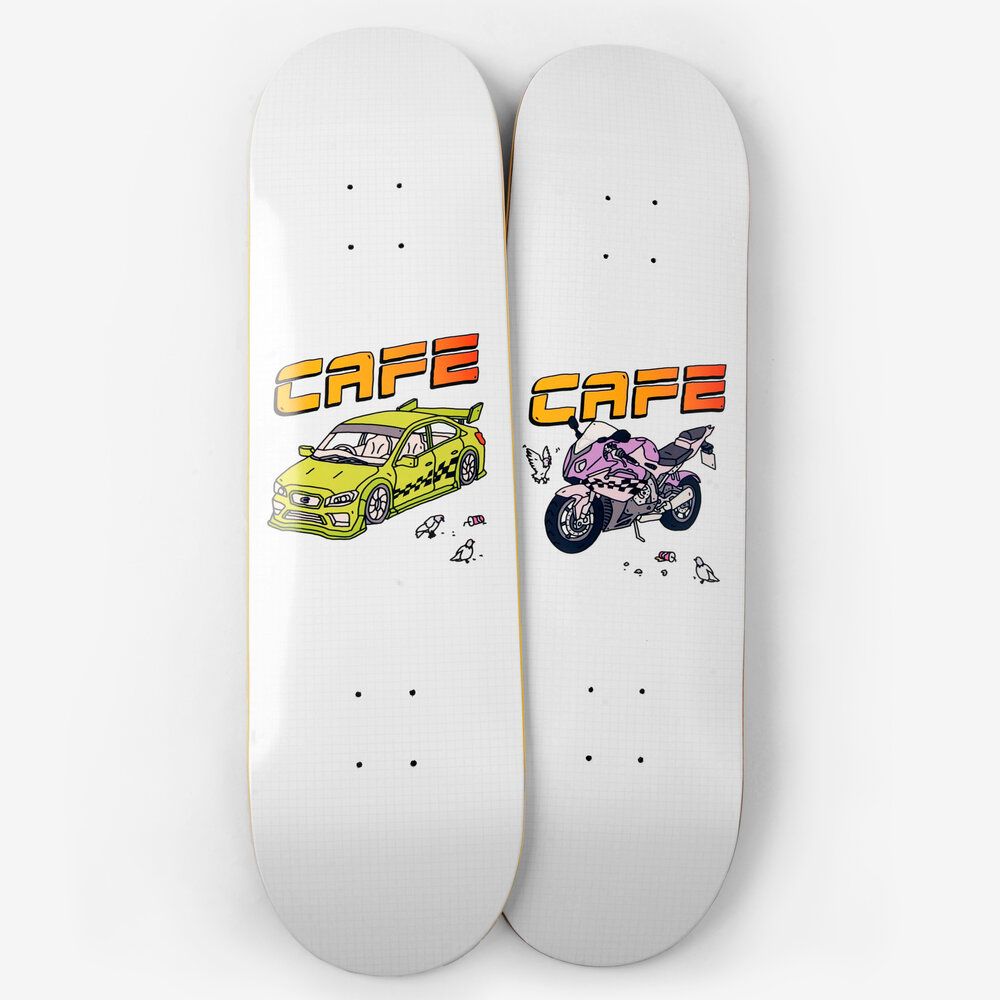 Last year you had an illustration published in Thrasher and one of your board graphics in Tony Hawk's Pro Skater 1+2. What's the biggest accolade of the two?
Thrasher ! In 2006 I met Mike Burnett in San Diego, we had shot a sequence on a rail, but the trick was ABD (Already Been Done) and the photo was not published. 15 years later, Mike writes me on Instagram. We talk about illustrations and he asks me to send him ideas. I sent him a sketch of an idea, then the final illustration the next day. I was really stoked to get a page in Thrasher, it took me 15 years haha!
To conclude, can you tell us about the last projects you have on the fire?
I finished a collab with Ambition Snowskates. Really stoked to work with a Quebec brand, it should be out around October/November 2022.
And 8 last question in speed, do you prefer?
UNIQUE PIECES OR MASS PRODUCTION: Mass production at affordable prices. In my opinion, art should be accessible to everyone regardless of their financial situation.
SHEET OF PAPER OR GRAPHIC TABLET: Paper.
SKATE & CREATE OR SKATE & DESTROY: Skate and Destroy the toilet.
WHAT BOOSTS YOU: Listen to music on repeat.
WHAT SLOWS YOU DOWN: Left ankle, right knee and back.
FAVORITE TRICK: Kickflip.
FAVORITE SKATEBOARDER: Reynolds.
YOUR DREAM: Golden toilet.
Excellent! Thanks Gabriel. One last thing we forgot to say?
Yerrrr.