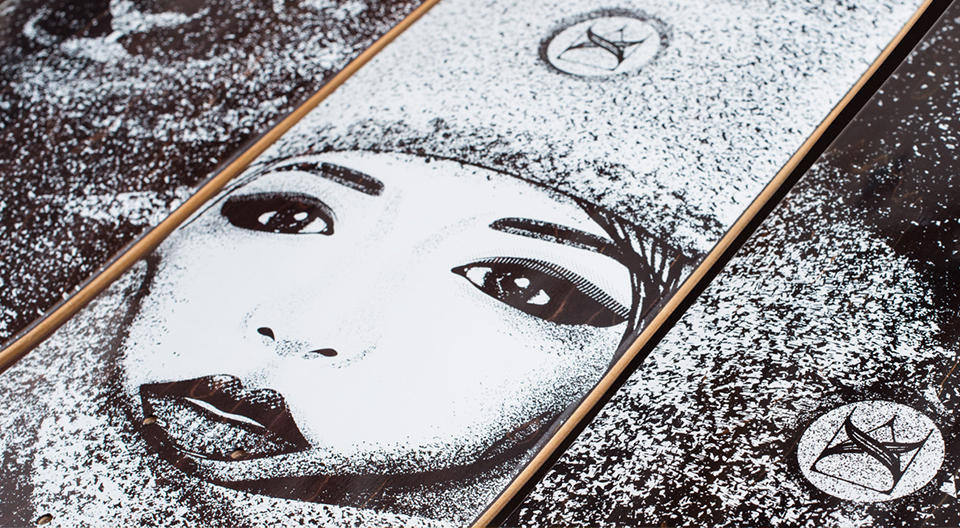 Pour la sortie du livre Skate Art, j'ai entrepris de créer la première série de planches de skate éditées par The Daily Board. C'était un rêve caché que j'avais depuis plusieurs années et au détour d'une conversation Skype, la chose s'est concrétisée.
'Polar Totem' est un diptyque de skateboards né de la collaboration entre l'artiste français Keflione, expatrié à Shanghai, en Chine et The Daily Board. L'idée est d'illustrer des totems amérindiens, appliqués à un univers glacial. L'ours, le tigre et le loup sont des animaux totems que l'on retrouve dans la mythologie amérindien mais on peut aussi les retrouver dans un univers polaire. C'est donc ce que Keflione a représenté et les à apposés sur des chapka, portés par des femmes slaves.
Signées par l'artiste et éditées en 50 exemplaires de chaque, il reste encore quelques unes des planches en vente. Pour se les procurer, direction Artsper.