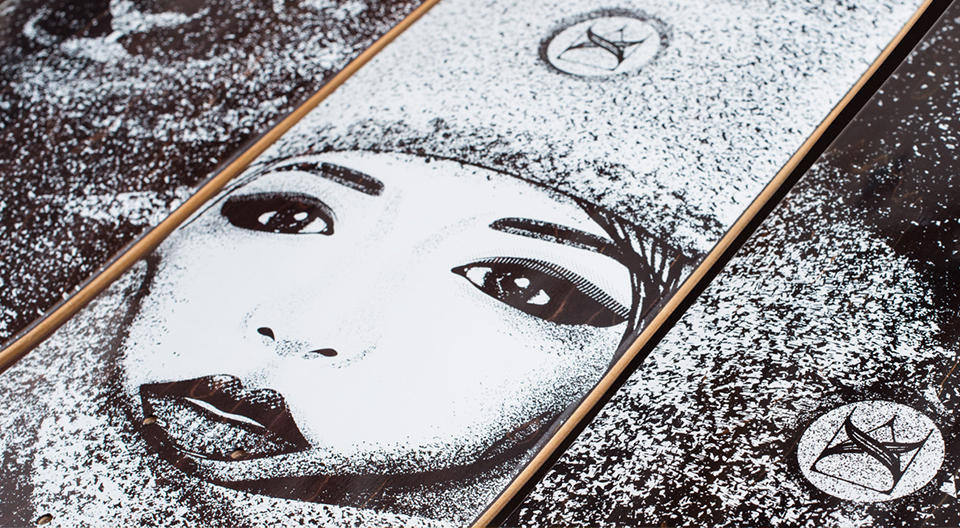 For the release of the Skate Art book, I set out to create the first series of skateboards edited by The Daily Board. It was a hidden dream that I had had for several years and in a Skype conversation, the thing happened.
'Polar Totem' is a diptych of skateboards born from the collaboration between French artist Keflione, living in Shanghai, China and The Daily Board. The idea is to illustrate Amerindian totems, applied to an icy world. The bear, the tiger and the wolf are totem animals found in American Indian mythology but can also be found in a polar universe. So that's what Keflione represented and affixed to chapka, worn by Slavic women.
Signed by the artist and published in 50 copies of each, there are still some of the boards for sale. To get them, direction Artsper.