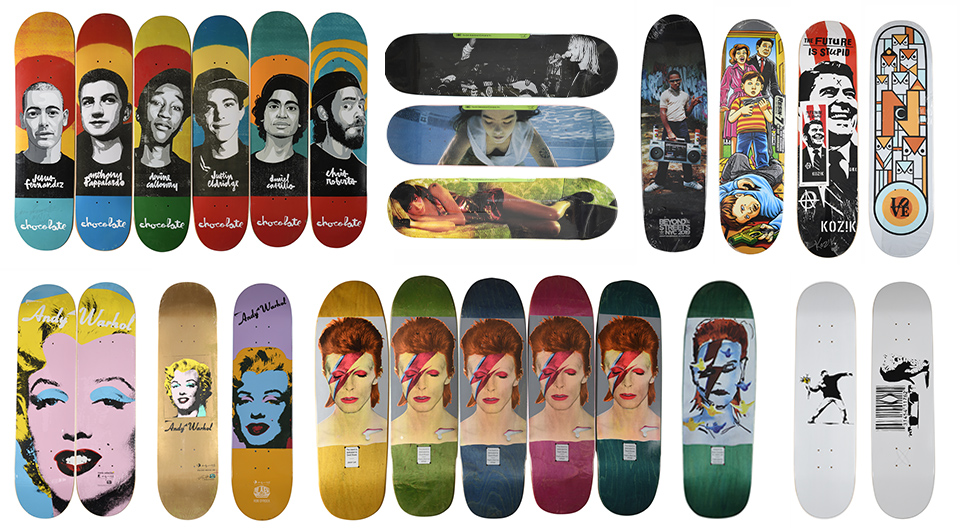 While an auction of 248 boards edited by Supreme were sold in January 2019 for nearly $ 800,000, the auction house of Drouot will open a much more affordable sale!
Thirty boards, published between 1999 to 2019, will be on sale at Drouot, Wednesday, November 20, 2019. The program: boards and series made by great skate illustrators such as Marc McKee, Evan Hecox, Mark Gonzales or Don Pendleton. Decks with beautiful photographs by director Spike Jonze will also be presented with boards by street artists Banksy, Jonone and Franck Kozik.
The sale will take place in Room 2 at Drouot-Richelieu, at 9, rue Drouot in Paris. All information in this catalog (from lot 137).