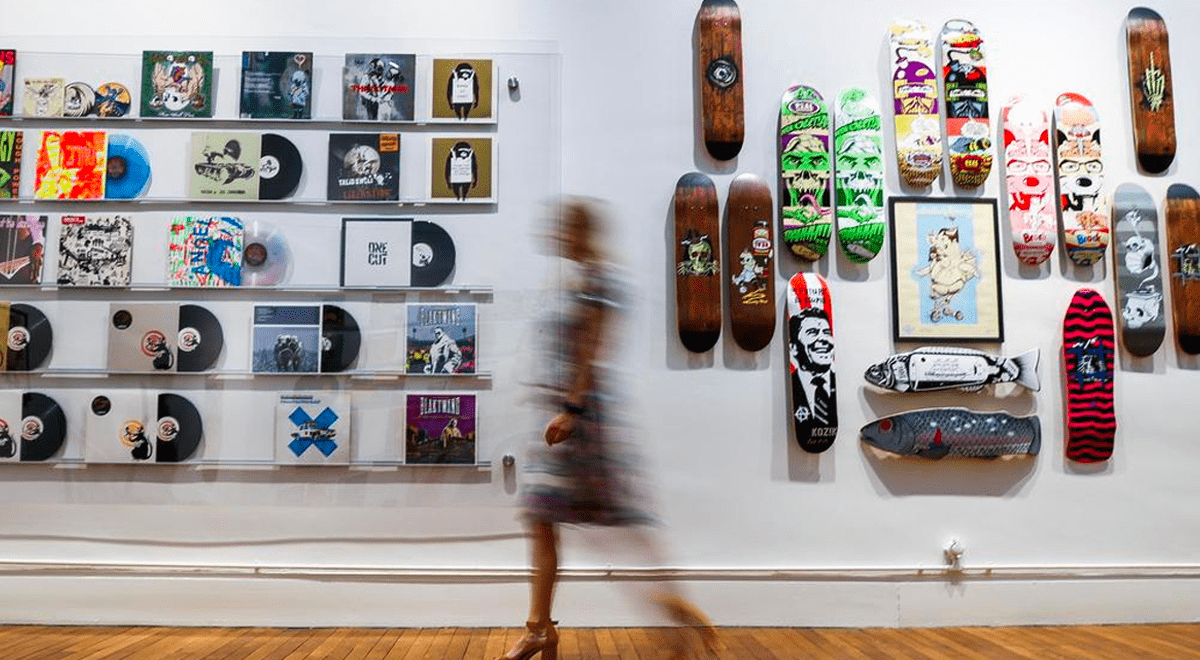 The Musée des Beaux-Arts of the city of Pau inaugurated in early June an exhibition dedicated to skateboarding and its musical culture: The Covers!. The great selection is that of the collectors Marc Jallon and Ulrich Delépée, at the origin of this initiative. "Built as an initiatory journey from a selection of vinyl and CD covers and objects, this exhibition aims to reveal to the public the originality and diversity of more than thirty years of creation." explains the museum team. There are no less than 240 record sleeves and 194 emblematic skateboards to be found in the 285m2 exhibition.
Printed or silk-screened boards of true street art legends such as Keith Haring, Bansky, Kaws, Shepard Fairey or D*Face to name but a few and skateboard illustrators such as Evan Hecox, Andy Jenkins, Thomas Campbell, James Jarvis, Barry McGee or Ed Templeton are to be discovered.
The exhibition runs from June 4 to September 18, 2022. For more information, visit culture.pau.fr.