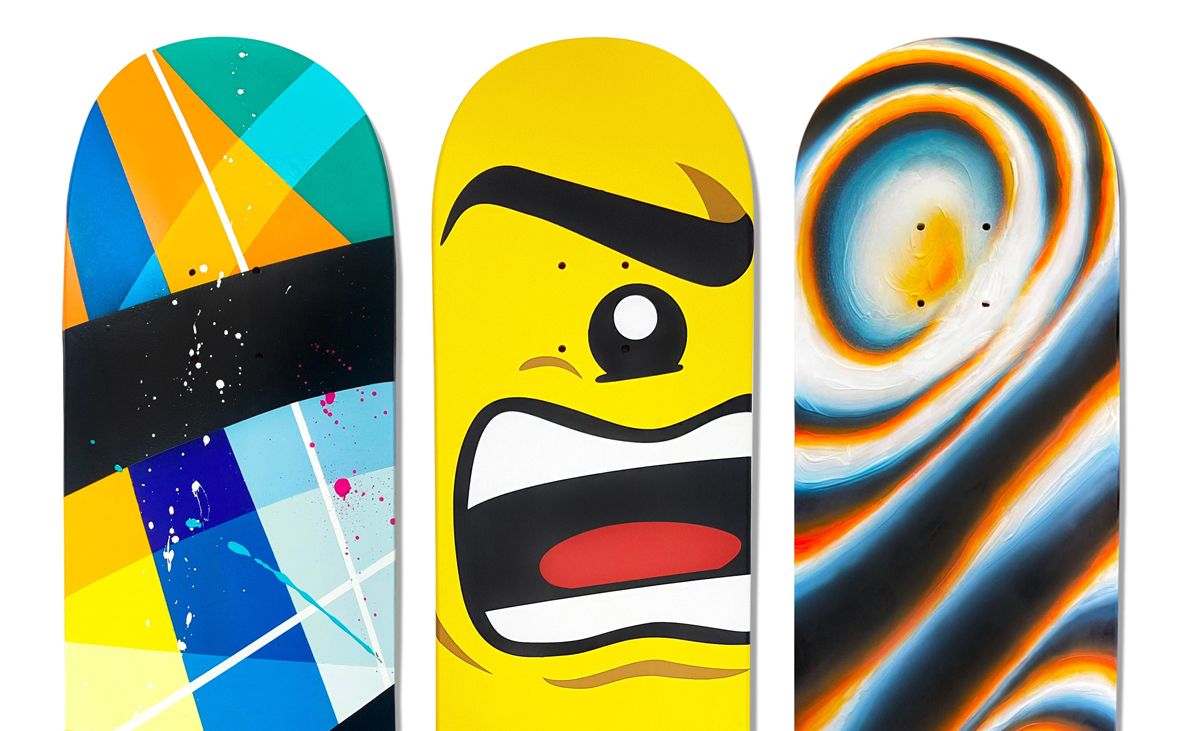 As Spraying Board continues its journey in Vietnam, a new exhibition around skate and urban art is born: Street Boards. Created by the marketplace Urbaneez, the virtual exhibition gathers 30 works by 30 artists. The eclectic collection highlights the work of artists from the graffiti or street art. From abstract, wildstyle lettering, figurative or calligraphy, each board presents a unique and singular work.
In alphabetical order, here are the artists presented: AkteOne, Arsen, Asu, Chase, CRBZ, Cren, Dante, Emanuele Vittorio-so, Ërell, Fasim, Gomad, Gum, Homek, Jazi, JP Malot, Le Cyklop, Loodz, L'Original, Mimi The Clown, Mister Pee, Ollio, One Truth, Oré, Remy Uno, Sébastien Theys, Snyder, Tona, Toncé, Wesl and Yosh.
To see the entire collection, go to Urbaneez website.