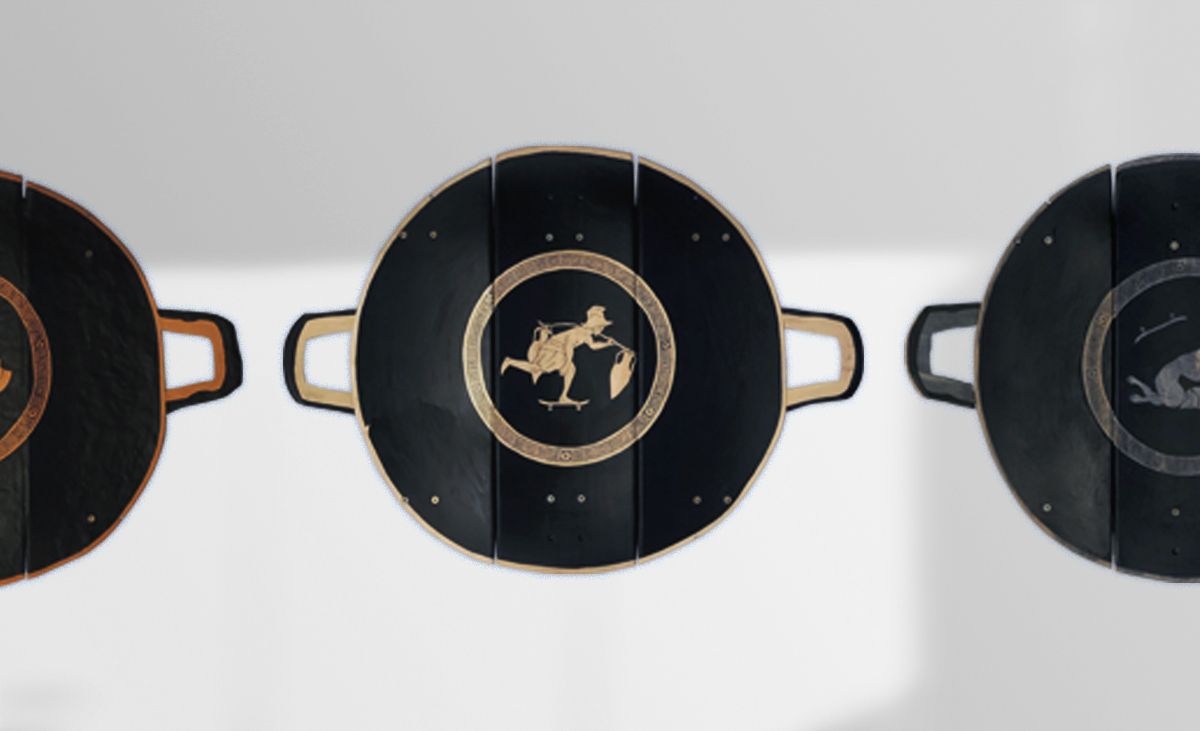 Found just a few steps from the Martin Luther King Park, in Paris, this series of 3 kylix is entitled: "Kylix Videatur Desuper". This Latin name means in French, Kylix vue de dessus, which makes sense because these are not shields or paella dishes, but Roman shallow jars, with a rounded shape.
These 3 vases were used to carry offerings to the Olympian gods. Their view from above allows us to understand the request of the pilgrims who deposited them. The first kylix represents a climber, the second a skater during the test of skill of carrying amphorae. The purpose of these two paintings is to promote the luck of the athletes. As for the third kylix, it was placed to make an opponent fail, wishing him a fall.
The unique works are for sale on The Daily Board's Artsper store.