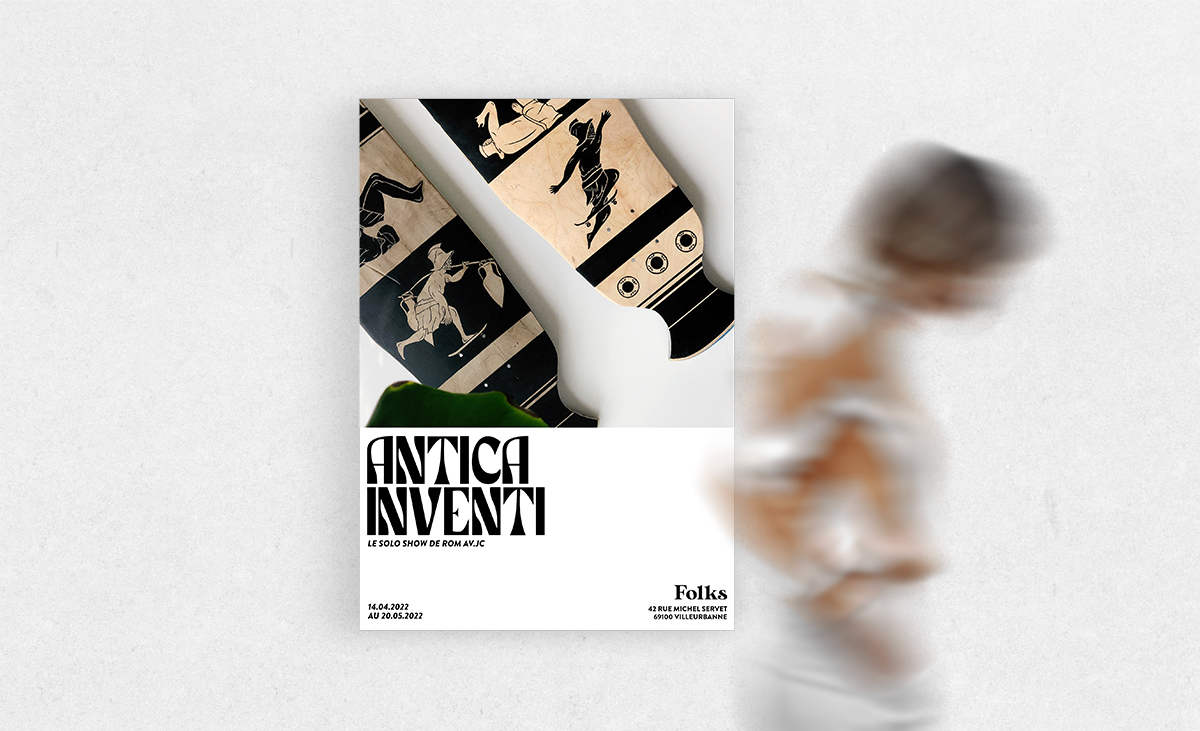 "Antica Inventi" is the name of the new exhibition of Rom av.JC. Successively to "Climbing Parisii", this first solo show in the Lyon region is the opportunity to present new and old. In addition to a part of the collection installed in Paris will be added new works. Always based on skateboards, more or less cut, the edition will mix again the games of wood and clay colors.
See you on Thursday, April 14 at 7pm for the opening at Folks Chill House, 42 rue Michel Servet in Villeurbanne. The exhibition will last about a month and will end on May 20th, 2022.
Here are some Work In Progress pictures before discovering the works on site.