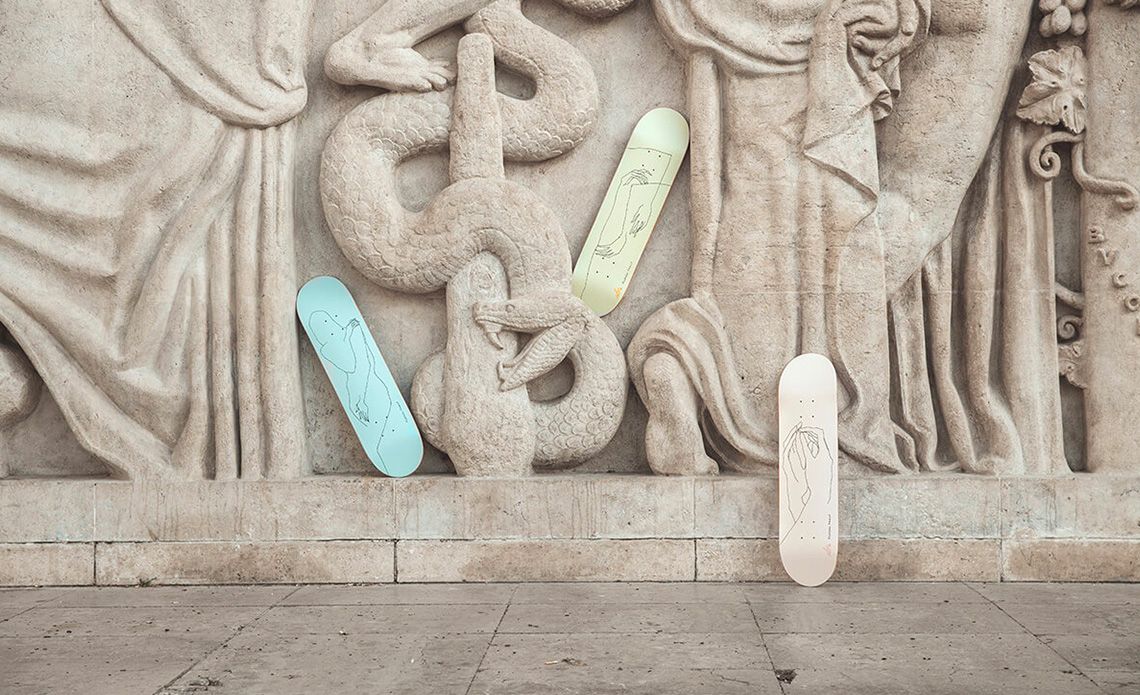 Our local skateshops are the first to be affected by the coronavirus especially with the multiple confinements we had here in Europe. That's why I decided to launch a new support initiative at my level #GetASkateshopDeck.
The idea: to put forward for free skateboards edited by skateshops.
French designer Frederic Forest collaborated with his local skateshop ABS Annecy for his first series of skateboards. On pastel backgrounds, he drew thin and pure silhouettes of women's bodies and hands as he is used to represent. Each side of the boards takes up the artist's illustrations in a subtly different way.
The limited edition series is on sale on the ABS Lyon and ABS Annecy websites or directly in their physical shops.