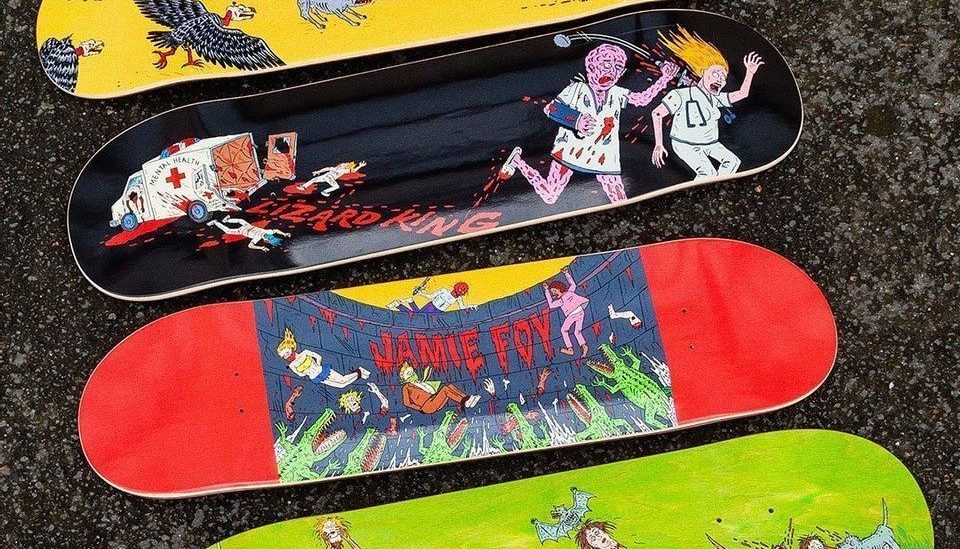 The author of the adult animated horror comedy JJ Villard's Fairy Tales definitely has a graphics that appeals to the Baker Boys of Deathwish Skateboards. Every year, the brand entrusts at least one series to the artist to illustrate his world in an ever more apocalyptic way. Unlike the others, he worked on this series horizontally.
If you want to buy them, the boards are available on the baker boys website.
Photos by Skatedeluxe.