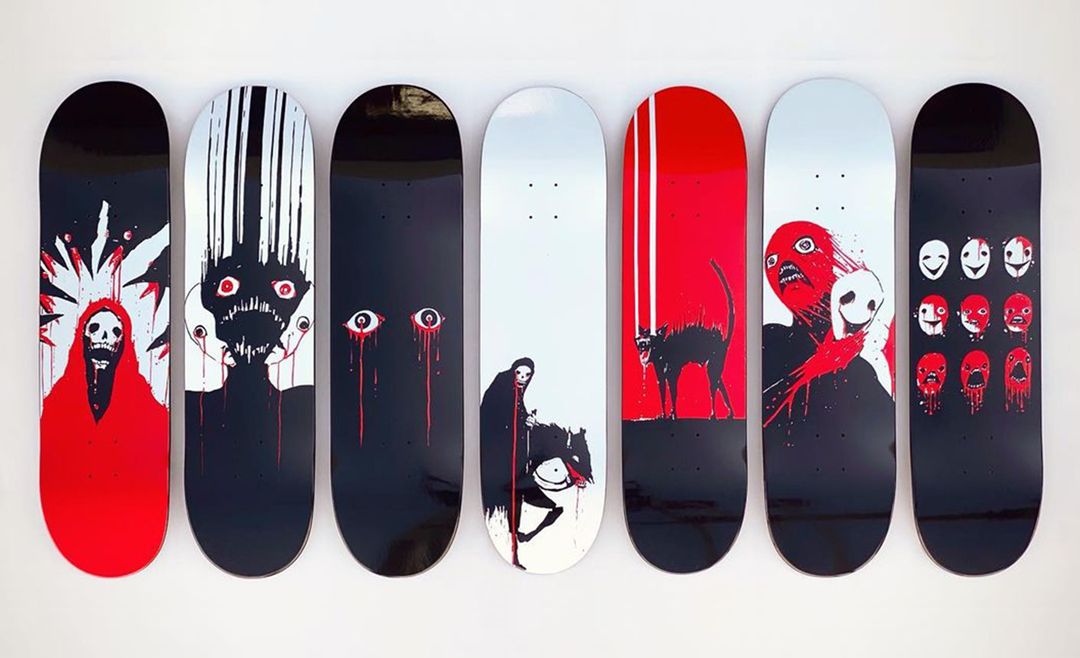 Jamie Thomas recently found an illustrator who is 100% in line with the Zero Skateboards brand image. His name: Pitch Canker. His nightmarish designs are always made with the same iconic colors of the brand: black, white and red.
He tells us about his strong attachment to it: "When I was a 11 I got my first skateboard. It was a beat up zero skateboard that my mom's coworker gave to me. Although I desperately tried to kick flip, I never picked that skill up. I did however bomb hills that would be considered dangerous even by longboarding standards, and by some miracle learned how to confidently skate bowls. For 7 years I used that board for transportation, until it finally snapped during a botched grind in a parking garage."
If you're interested in any of the boards or the series completely, head to Zero's website.