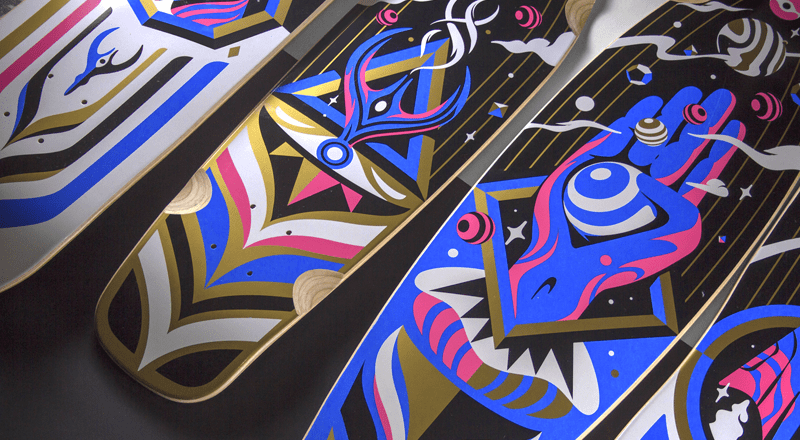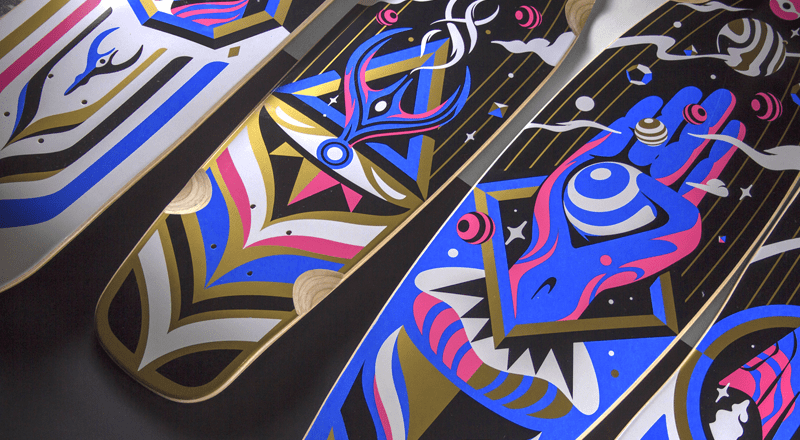 The Mexican designer Alan Rodriguez, aka R3DO get inspired by religious symbols and skillfully mixed them to an alien / space universe to create those pretty graphics. The series, commissioned by Daddies Board Shop, has naturally been named 'Ancient Aliens'.
These boards stand out by the impression of modernity that emerge through the colors and shapes, as well as a certain nobility through the use of gold!
A beautiful series available on Daddies website.