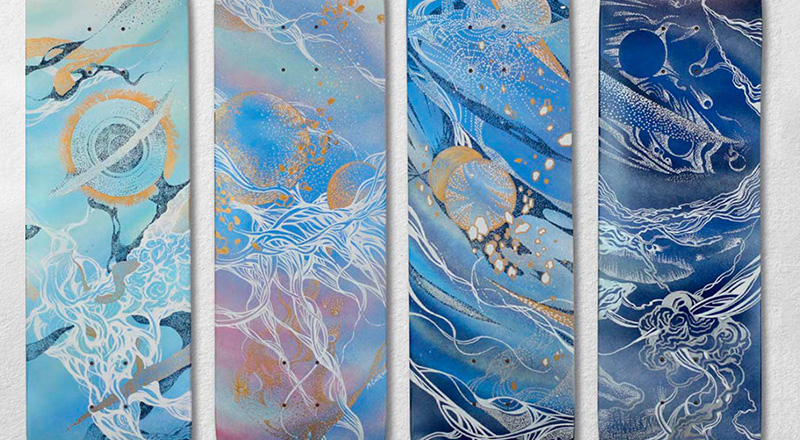 The artist Mathias Costa unveils his series of 4 skateboards entitled 'Cosmos'. The latter was produced for his exhibition Mat & Sego, in duet with Ségolène Derudder at the OpenBach gallery in Paris last November.
Originally from Dordogne and after a passage in Brussels to graduate to illustration at the Ecole de Recherche Graphique of Brussels, the plastic artist settles his suitcases in Paris and his material at the artists' workshop Le Lavoir, in Ivry-sur -Seine. Passionate about skateboard, as much in his practice as in its unique format, he has affixed his dreamlike universe on these 4 ultra detailed boards.
If you want to get the series, contact the artist directly on his Instagram @ateliermathiascosta.