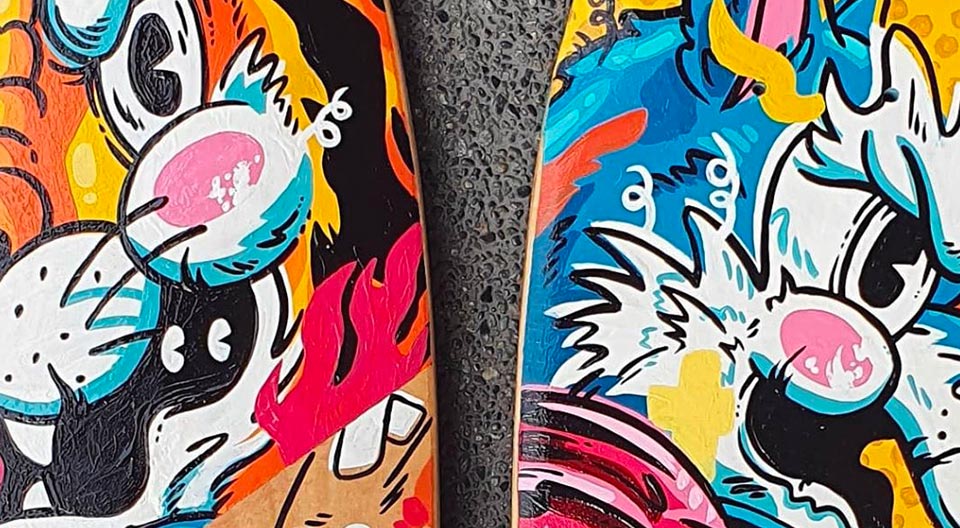 The artist and illustrator Jappy Agoncillo has created a diptych of skateboards filled with references to Pop-culture. Rather than paraphrasing it, I'll let you read what he said about this project:
"Inspired by post apocalyptic beauties like Akira, Mad Max, and MCR's Danger Days videos, as well as Hazel and Chacha from Umbrella Academy. Wanted to picture how I probably would wanna look if the world ended and I had to dress super rad and join a Kaneda-esque biker gang. Even turned my characters into heist masks 🐺🐯 Concepts took forever to develop, until I settled on a "I'll paint what I like" approach. Skateboarding's been a big part of who I am artistically, so going back to hand-painting on decks are always a treat when I can afford the time."
If you are interested, I invite you to contact the artist in DM on Instagram.