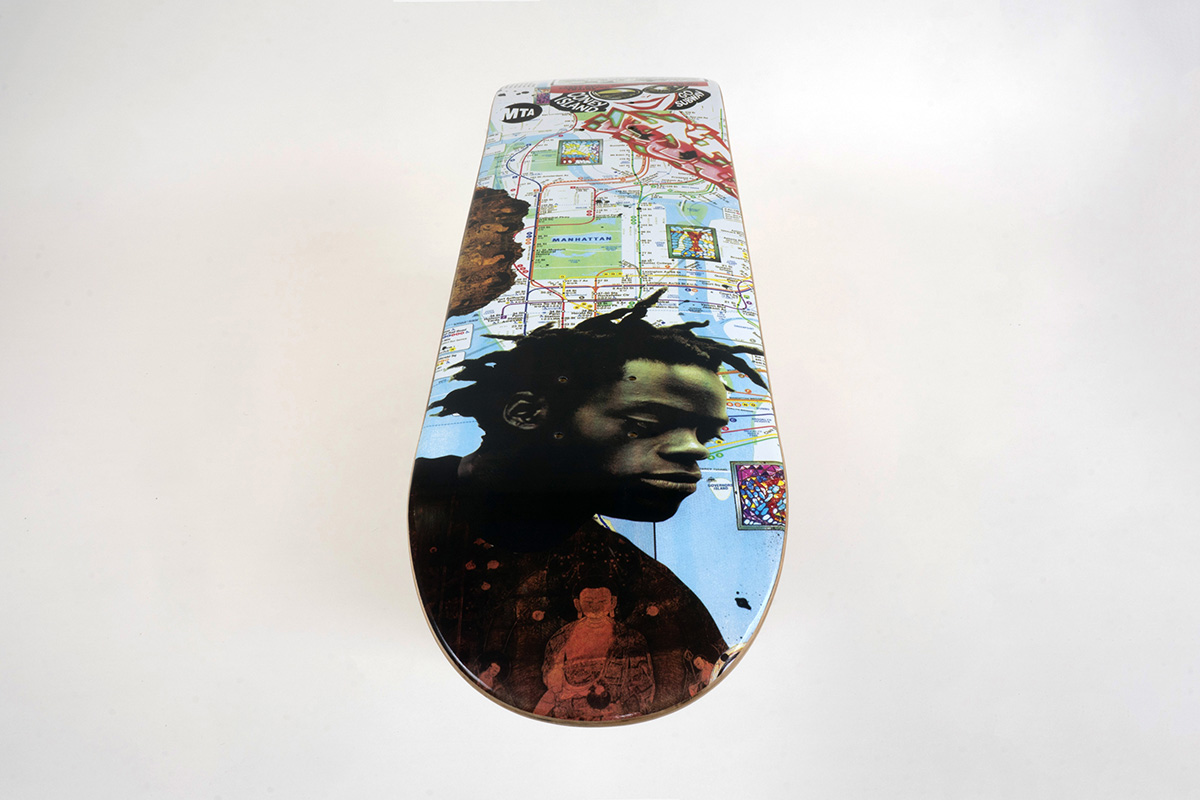 PHASE2, the precursor of the "style writing" (now know as graffiti) has designed a board to support the Harold Hunter Foundation. He started creating art on boards in the 80's. For this deck, he use his collage technique (which we already noticed in 2016 with his Collages "Story Boards") and represented the legendary skateboarder Harold Hunter, whom he met in the 90s with the team Zoo York.
Here are some words from the artist about this collab:
"When we were kids we used to make skateboards with roller skates and 2x4s and ride on them around the block. As an art piece I like the surface and the shape of the pro boards. In light of those things and my having a major appreciation and respect for the culture as a whole, it's been like common ground to me.
I guess that it was only natural that I ended up getting with Zoo York in its hey day in the 90's to create some products for them from time to time. Thus over the years from doing other custom designs on boards I took to infusing my collages on them.
In respect to Harold who I knew through Zoo York, I have been creating homage art in his honor since his passing… so it's super befitting to get this particular effort out to the masses not only as a homage to him, but keeping his legacy alive as one of those super special and inspirational skaters in his time for all time, one who any youth that aspires to be "That next one " – should be aware of."
Edited in 100 copies, the boards are on sale on Art Apple NYC.