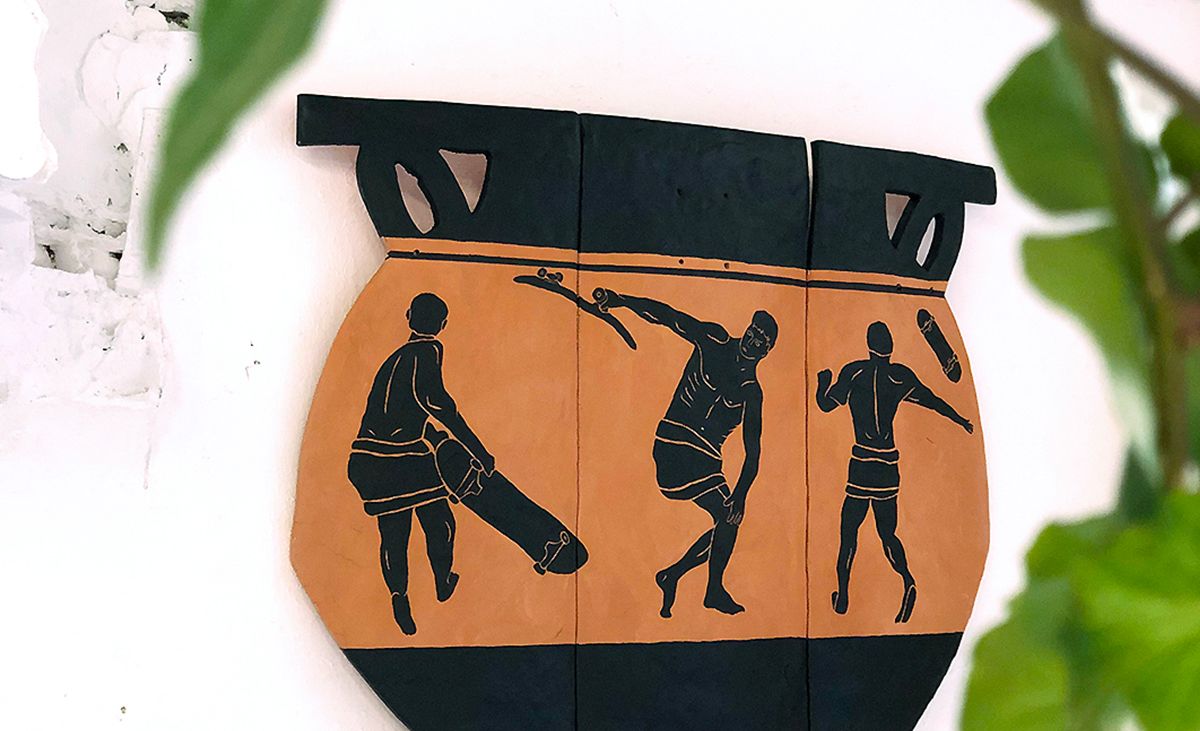 The last ancient work of Rom av.JC is out of the ground and is called "Madness in Roma". This new jar, carved in 3 skateboards, has been covered with clay to make it as authentic as possible to the ceramics of the time. Its frieze represents a skateboarder in full "madness", the fragile moment when the skateboarder taken by fury of not succeeding in his trick, throws his skateboard away.
According to the archaeologists who found it, this crater with columns (this is the technical name of this shape of jar) was near the famous 25 steps of the Cité internationale de Lyon. It seems that the skateboarder represented is Alis Boulalus, a very old descendant of the famous skater @theboulala.
The unique piece is for sale on Rom av.JC store.