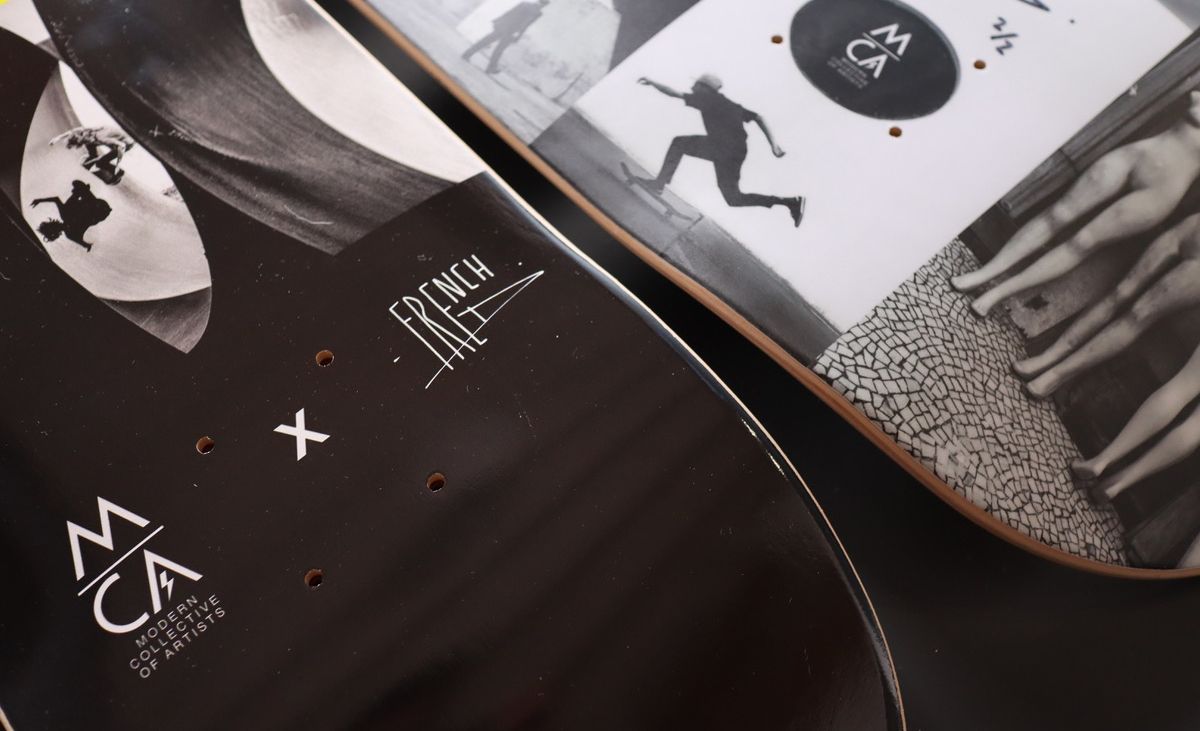 The French skateboard brand Modern Collective of Artists has just released its very first boards in collaboration with the legendary photographer Fred Mortagne, aka French Fred. The black board entitled "Cathedral" features two photos of the artist, combined and separated by a thin yellow line. They are limited to 100 copies and are available in 8 / 8,25 / 8,37 / 8,5.
The "Rio Charity" decks were produced in 2 prints, numbered and signed by hand. One of them is to be won on the Instagram page @mca_moderncollectiveofartists and the other will be auctioned on January 8, 2022 in the profiles of the Brazilian association Ong Social Skate.
For more information, go to MCA's Instagram account.