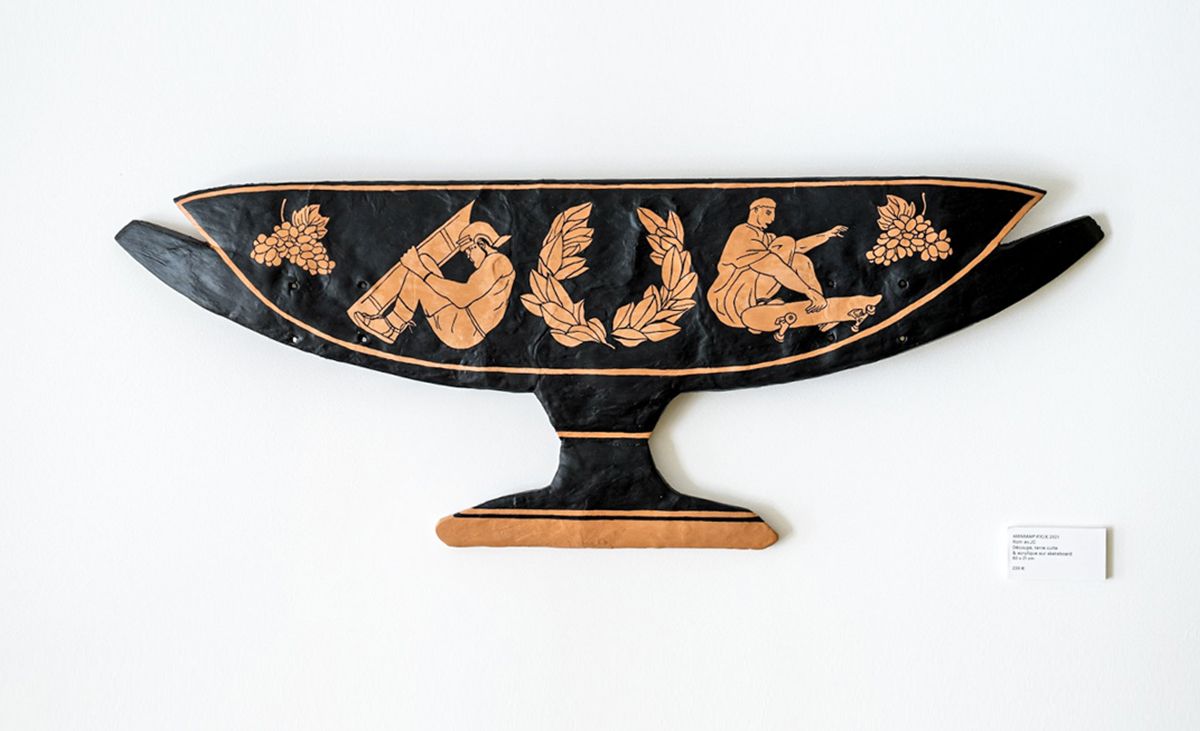 From his studio in Lugdunum (a city now called Lyon, France), Romain Hurdequint aka Rom av.JC sculpts Roman jars from old skateboards. This Kylix, a deep vase used for tasting wine during banquets, is the first one that the artist covers with clay to give it an even truer look. He is careful to keep the holes of the skateboard so as not to totally distort it.
As always in the work of Rom av.JC, the jar pays tribute to the skate culture and especially here to an emblematic character: Manramp. Systematically wearing his construction helmet (or here Roman) and his wooden board, he is a human ramp that helps skaters to skate on the spots.
The unique work is on sale on The Daily Board's Artsper store.