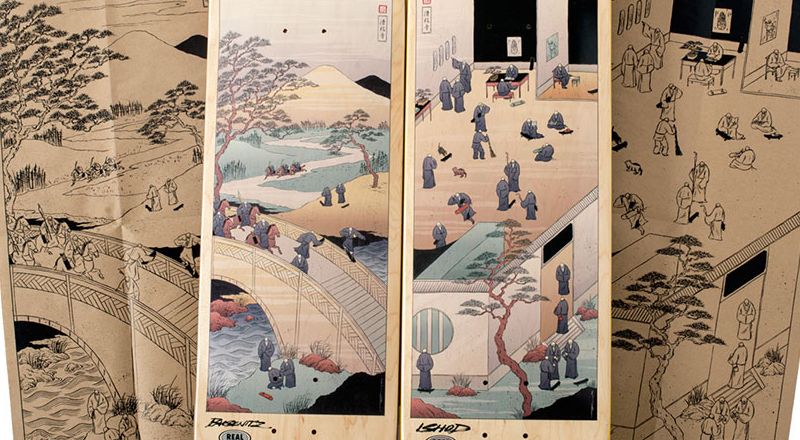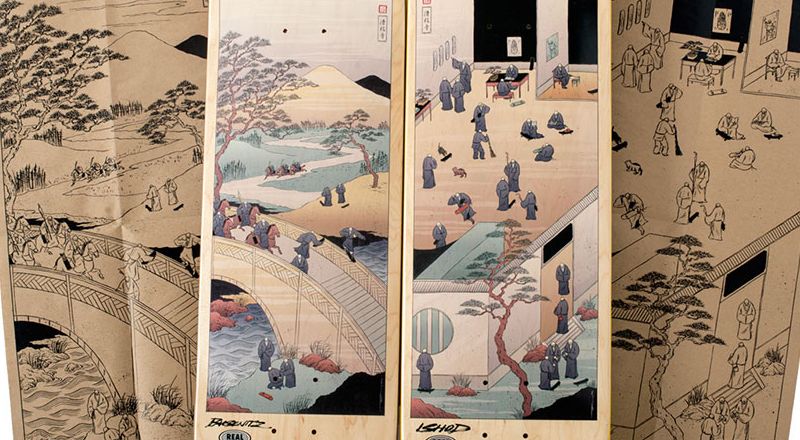 The rōnin Mister Tucks hit very hard with this series of boards in collaboration with Real Skateboards. His graphic universe is fully respected: japanese prints mixed with common situations encountered a skateboarder.
On one hand, the Ishod Wair board present actions in the Temple of Skate as the sweep of the spot, a skateboards exhibition or a Shifumi to know who starts the out. On the other, the Dennis Busenitz board shows the continuation of a spot, an arrest or a superb backsmith!
2 beautiful boards to procure emergency.