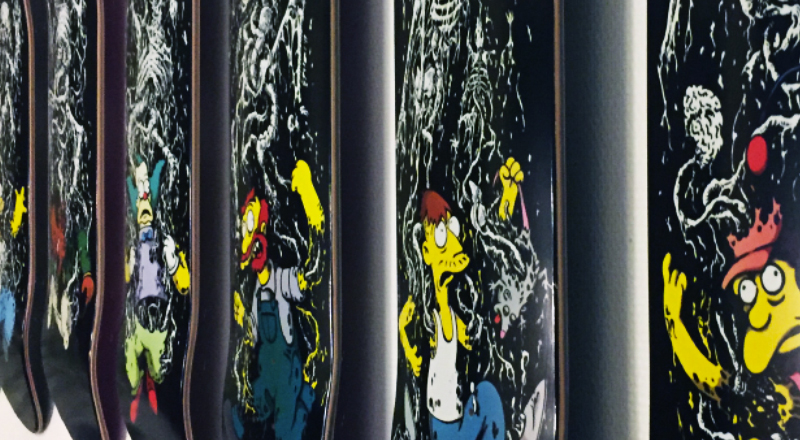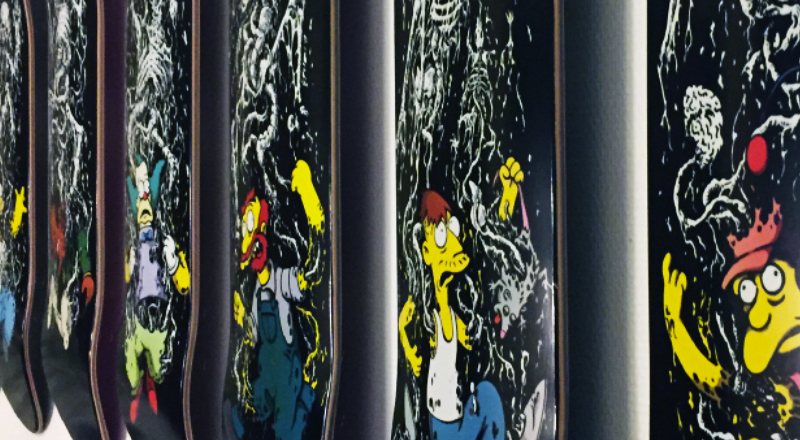 To celebrate Halloween, the brand of Jamie Thomas has chosen to launch this series entitled 'Springfield Massacre'. The iconic characters of The Simpsons are seeing their souls leave their bodies in a way that is not entirely enjoyable.
The series has been a great success for Zero Skateboards and it will be difficult to get the boards.
Photos taken at Disturb House Museum.