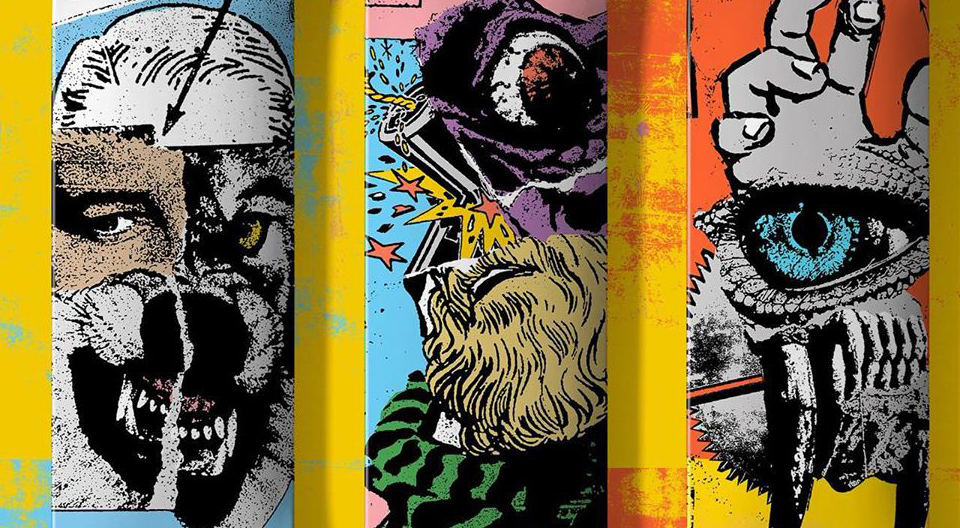 Impossible to miss this series created by the American Kevin Burgquist under the artistic direction of Andy Jenkins for Element Skateboards. 'The Bergy' is a triptych of 3 skateboards designed with passion as the illustrator explains in one of his Instagram posts:
"Getting into skateboarding was one of the most important moments in my life, it opened up an entirely unknown world to me of art and expression and freedom that I probably would have totally missed out on otherwise. It really changed everything. My childhood self would lose his mind over this, even though he would also be simultaneously pretty bummed I'm not in the middle of a lengthy NHL career or on SNL or whatever. I spent a large portion of my teenage years thinking about almost nothing but skateboarding and the culture surrounding it and it is one of the purest and greatest things in my life to this day and I'm beyond fucking stoked to have been asked to put my weird pictures and letters on some skateboards."
The series is on sale on Element website.