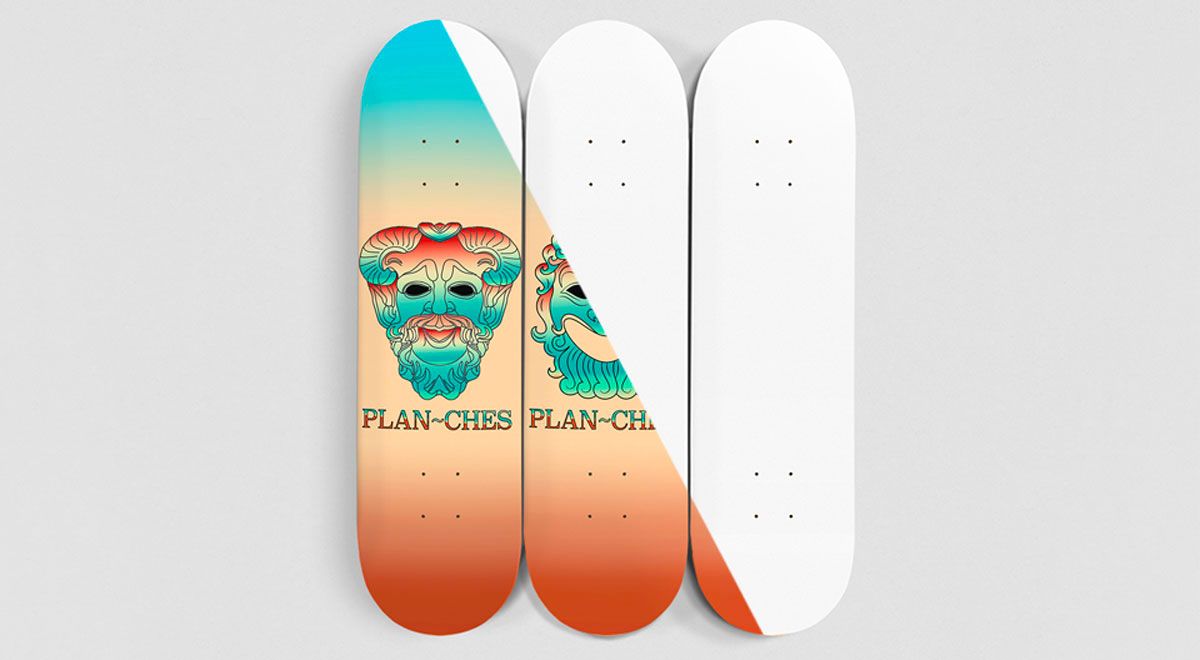 After Suketо̄, the set of mockups to present a single board from every angle, I found it relevant to create the format used for the most common series of boards: the triptych.
Tōripu is a brand new set of 4 views that I am very proud of since I have taken light and shadow play to a whole new level. Each of them isn't made at random since each mockup is based on a high quality photo that I took. I'm particularly happy with the rendering of the single board seen from the front and back where I think I did the most accurate realistic job. The slight reflection of light on the corner of the boards due to the reverberation of the flash on the plastic film of the skate graphics really gives a real dimension.
The 4 new scenes are fully customizable, with different play of shadows and light that can be adapted, the background color is changeable and the graphics of each board of course. To get it, go to my Creative Market store.