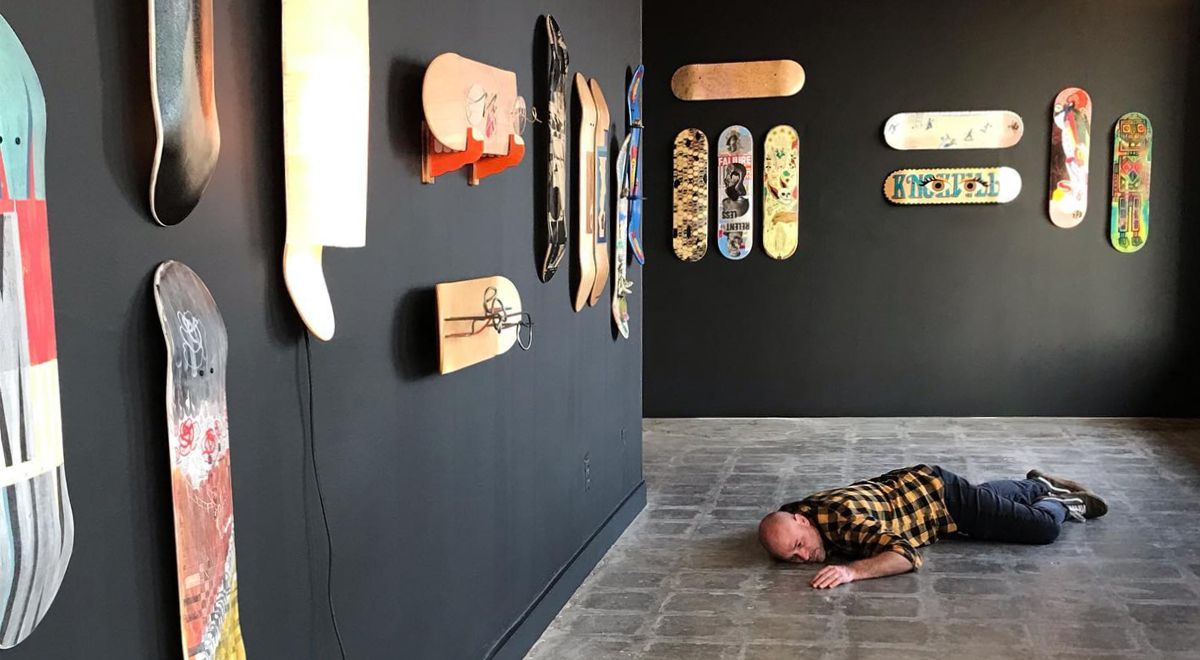 The non-profit Knoxville Community Media (KCM) is a public access television station that wants to go further and operate as a communication arts center for people in need. To achieve this goal, it needs a change of venue and is therefore holding a skateboard auction called "Urban Explorer Knoxville".
More than 35 artists were invited by Amos Oaks, the organizer of this initiative, to create unique works that are auctioned on the site created for the occasion. The online auction started on September 2 and will end on October 7 with a closing party at 107 Bearden Place, Knoxville, TN 37917.
List of participating artists: Ashley Addair, Joshua Bienko, Bryan Baker, Pity Cat, Preston Farrow, Lynne Ghenov, Rubens Ghenov, Michael Giles, Marcia Goldenstein, Kellen Hatanaka, R. Michael Hendrix, Kelly Hider, Jim Houser, Risa Hricovsky, Romain Hurdequint, Jake Ingram, Carri Jobe, John Kilduff, Ariel Lee, Macrame Momma, Vanessa Mayoraz, Rebecca Norton, Amos Oaks, Cal Oaks, Brian Pittman, Peter Riesing, Aaron Rose, Stephanie De La Rua, Andrew Saftel, Sarah Shebaro, Paul Sherry, Joshua Shorey, Tony Sobota, Jered Sprecher, Sean Starwars, Jeffrey Vallance, George Wilson, Paris Woodhull.
To see all the artists, check out the KCM blog and to enter the sale on the Urban Explorer Knoxville website.