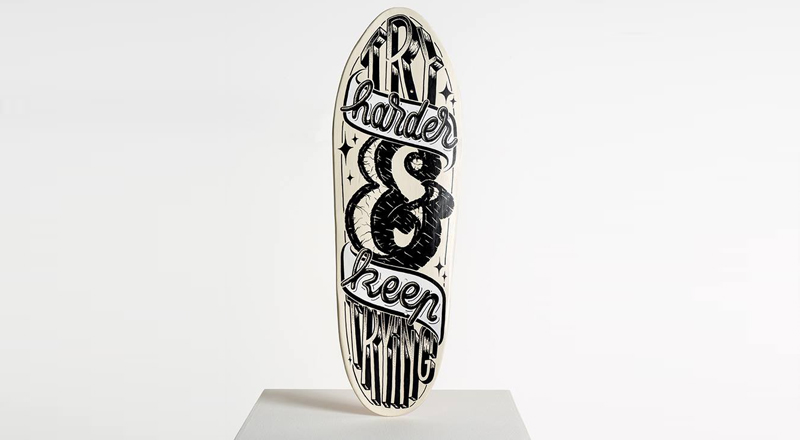 I already had the occasion to speak about it during my interview with Davide there some time but with the release of 2 new boards, it's the opportunity to add a coat of paint. This passionate of lettering created the project Broken Boards, where it transforms well-worn boards into real pieces of art.
Each time he passed a message inspiring, funny and sometimes both through his meticulous lettering. "Try harder and keep trying" and "Every moment is good to learn a new trick" is the last posts of boards he made on the occasion of an exhibition in Livorno, Italy.
If not there, the artist makes beautiful pictures to discover below.