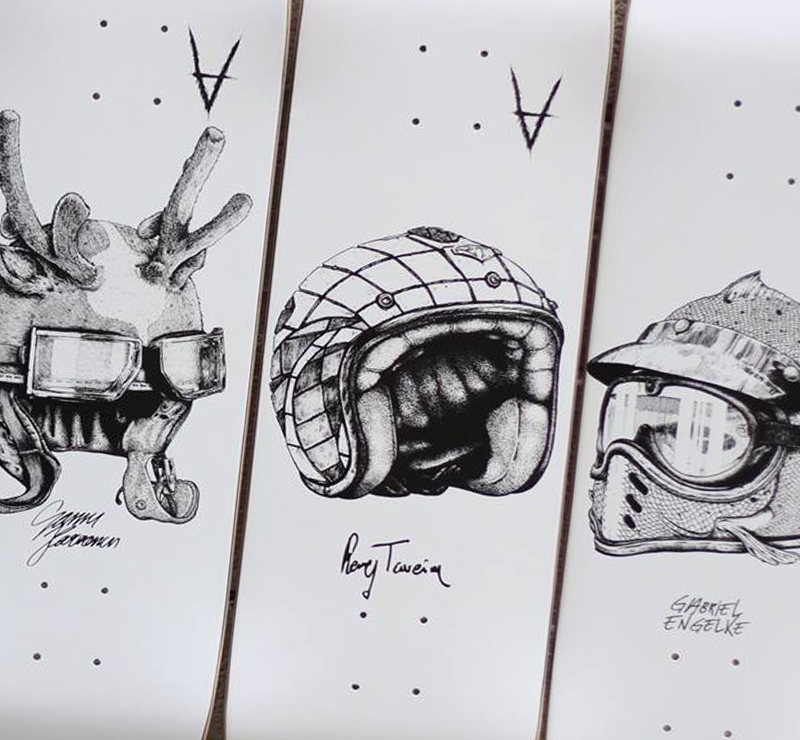 Guys at Antiz just released a really cool new series of decks, based on very successful sketches of motorcycle helmets. Each helmet is customized according to the origin of the rider. Samu Karvonen, a bit Finnish on the edges get a with superb helmet in reindeer skin. Rémy Taveira, finds himself with a helmet made in Portuguese tiles and Gabriel Engelke, Norwegian, with a cross helmet based on Norwegian salmon.
A perfect set for your living room, directed by Laurent Claveau aka =[Lo]=.
For warmer, it is already available on the website of Icon Distribution.