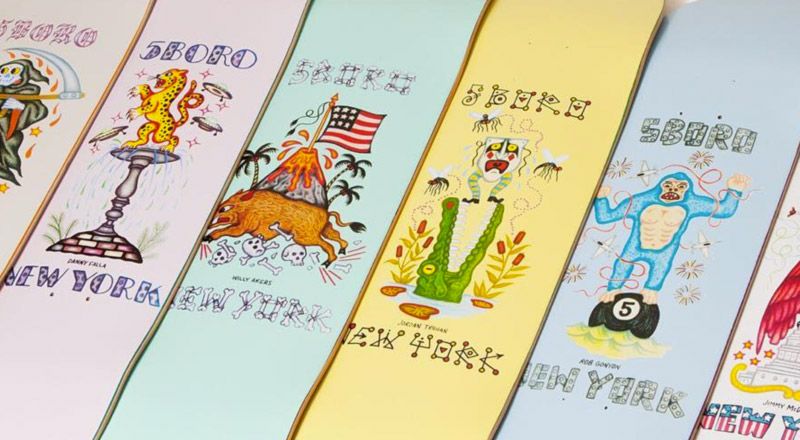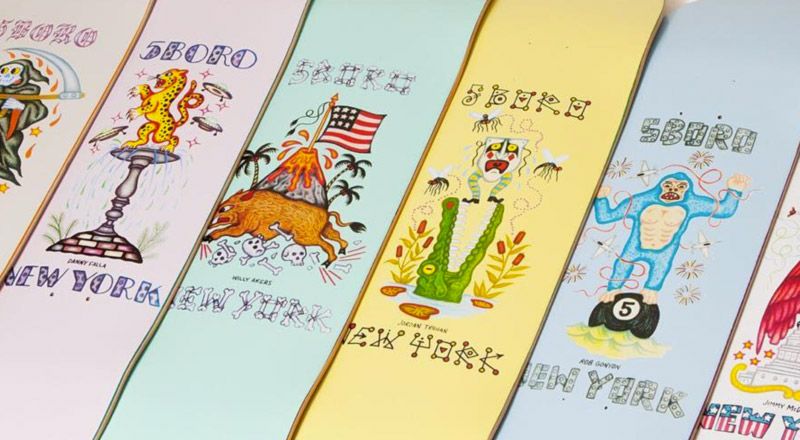 That's with the tattoo artist Dan Santoro, a member of Brooklyn's famous Smith St. Tattoo Shop, that 5Boro chose to collaborate. A series that takes the folk art tattoo style of the artist masters and applies in its own way. The typography work is really impressive and clean.
To purchase the series, check out the 5Boro website.
The photos were done with talent by Atlas Skateboarding (except the 2 under this text by 5Boro).