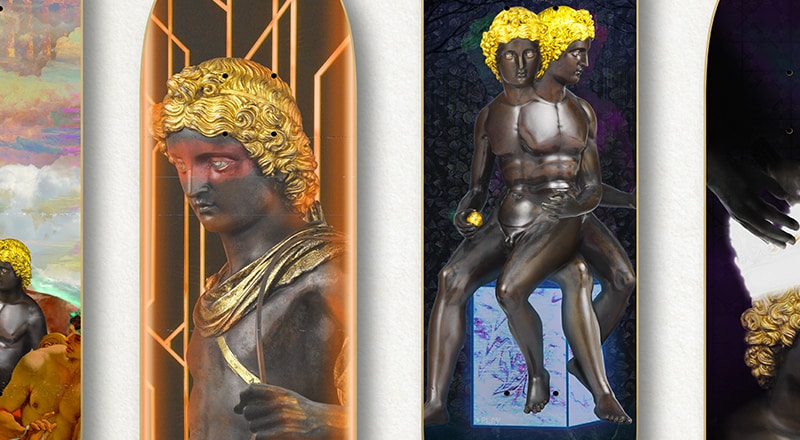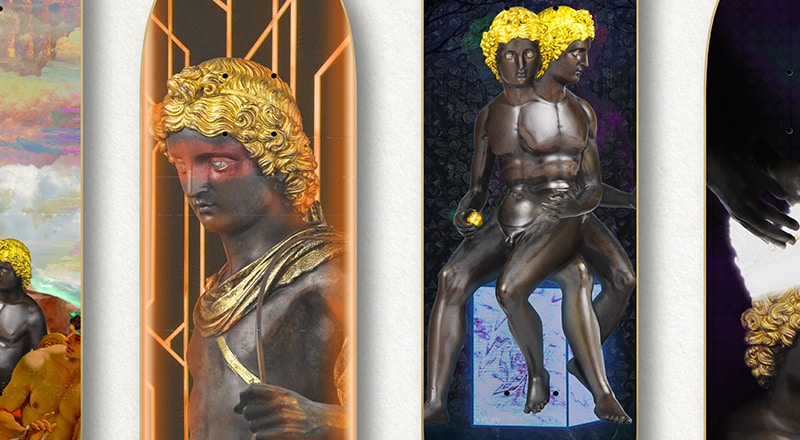 Italian artist Laerte M (or Emme) is passionate about contemporary art, mythology and skateboarding. This is why he started to create, from his studio in Paris, this series entitled 'Golden Boy' which is directly inspired by the statues of Jacopo Alari Bonascolsi (1460 – 1528). The idea is to tell the story of his birth to his coronation of Golden Boy, an ancient millennial.
The designs have been realized by photobash and work on the original bronze statue by modifying and altering his structure. For every artwork, Laerte used different pictures and he recreateds the body by uses differents statue body parts. By working on the various filter and studying the colours, he obtained a light vaporwave and glitch effect.
The series has not been produced yet.