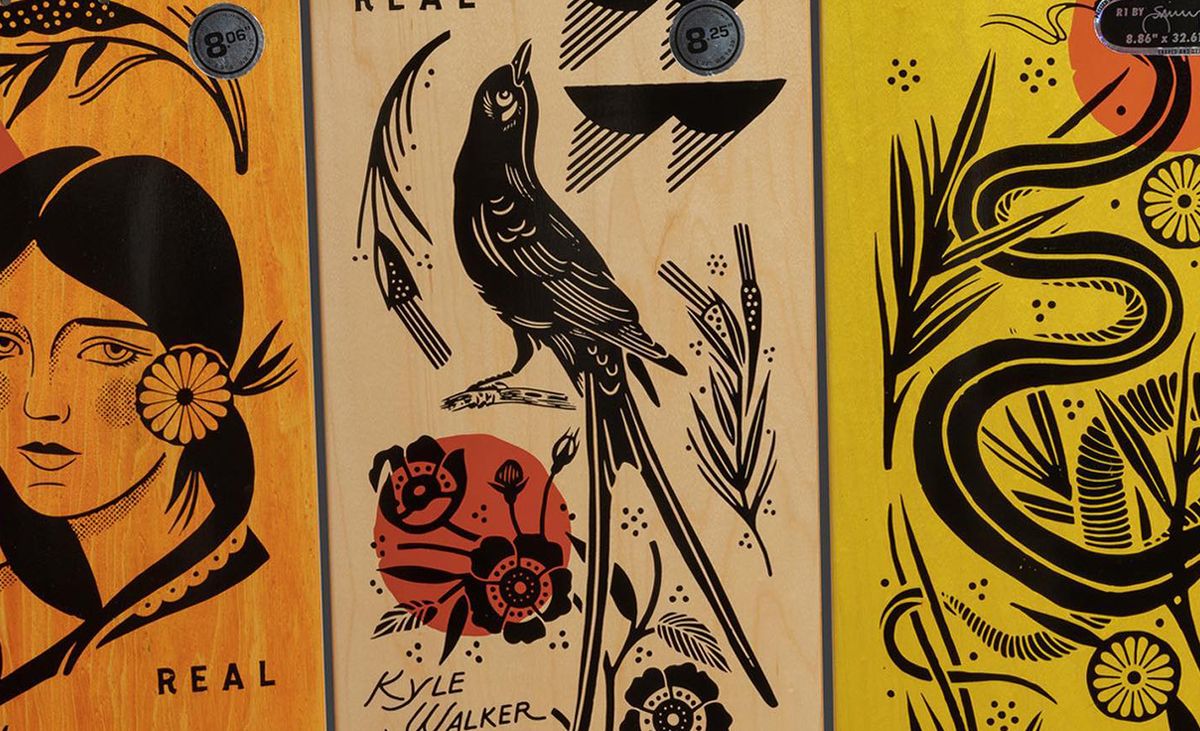 After his collaboration with Santa Cruz, it's with Real Skateboards that American artist Jess Mudgett has chosen to work this time. He has created a superb triptych in a style even closer to what he does on murals. A precise composition of black-and-white illustrations, with a red circle always cleverly placed. And for an even rougher edge, each board is made of exposed wood, stained or unstained in the case of the board created for Kyle Walker.
"His artistic style is a personal reflection of experiences gathered throughout the miles along the highway in Colorado, the Pacific Northwest, Wyoming, the coast of California, and beyond." says the brand.
If you're interested, the series is on sale on the Real Skateboards website.