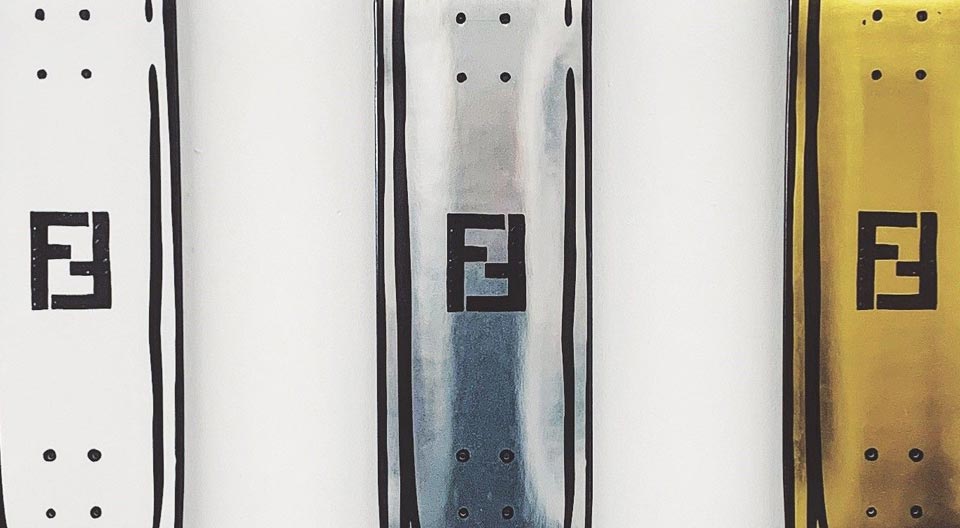 The American artist of Guatemalan origin Joshua Vides has just released a series of 3 skateboards really bluffing! Made as part of the pop-up café of the Italian brand Fendi, he actually invented a whole space in the heart of London around his world. But to return to the boards, they denote by their apparent simplicity and a clever mix hand-made/luxurious.
Hard to say how to get them and the number of copies of this series.
If you're in London, check it out and tell us on Instagram if they are available and at what price!