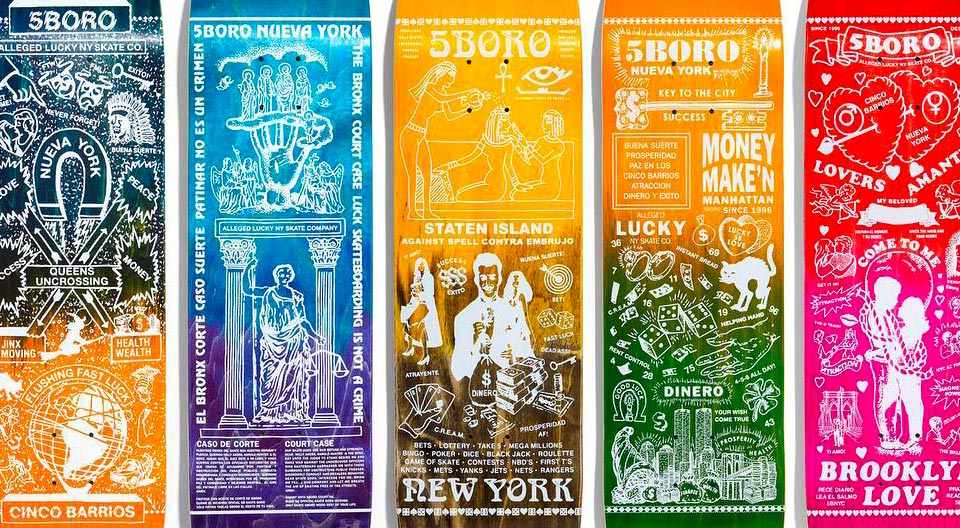 From their New York office, the 5boro team has just released a new high-color series called 'Lucky Candle'. A beautiful ply-wood gradient game and a profusion of white illustrations and inscriptions give the series a lot of character. The latter is actually 'Inspired by Botanica candles to bring you Peace Money Love Good Luck!' Says 5boro.
Here's a few words from the founder and owner of 5boro, Mark Nardelli:
"As for the candle series, my good friend Max had the idea to build graphics inspired by these candles you find in botanica stores throughout the city. I started collecting candles and building the themes for each Boro designing the layouts, writing the copy and making the layouts.
Then my friend Camillo a good graphic designer redrew some elements I art directed and helped me give the printed on glass treatment to them. This series was an effort between the three of us but the actual designs for each board was between me and the candles I bought throughout the city."
If you want to get them, go to the 5boro site.