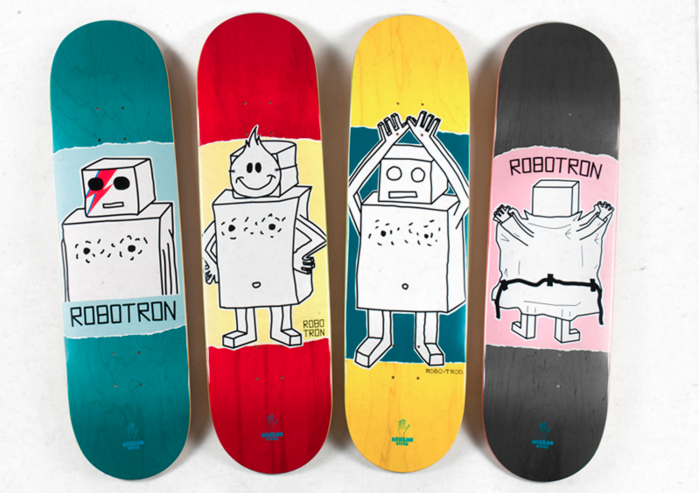 Make laugh with robots hairier than ever, this is the credo of Robotron Skateboards.
This is once again the case in this series called "Handjob" with a 1rst robot disguised as Ziggy, another one with a very credible mask Flame Boy. The 3rd seems to do the inverted Emerica logo with his hands and the A in YMCA and the last one played to good old exhibitionist!
A very nice series, available on their interweb: www.robotronskateboards.com
Quick update: one of the robots team whispered to me that the 3rd is in fact the Wu-Tang handsign!