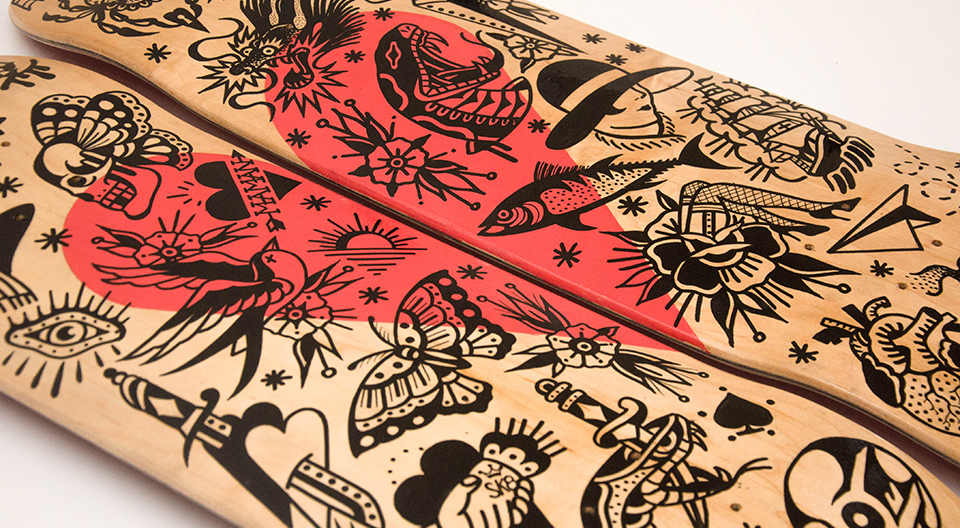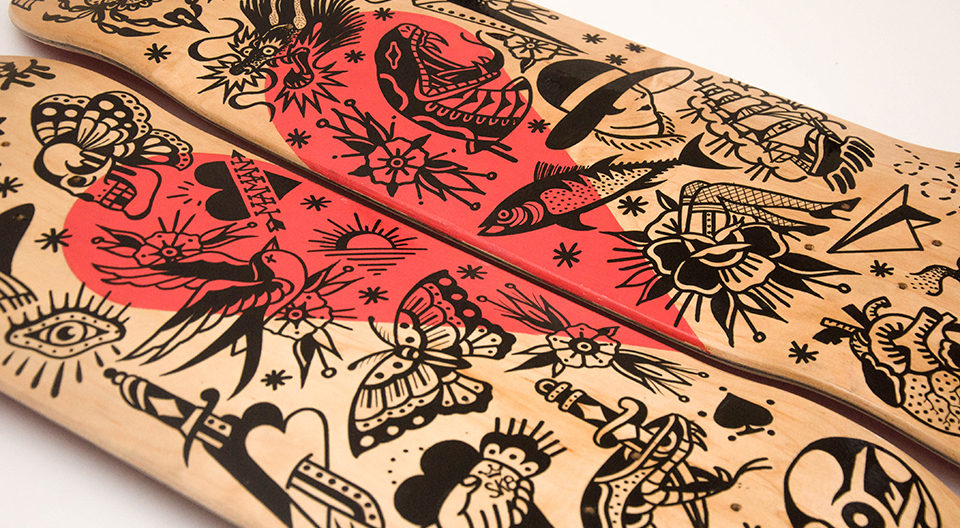 Arrived in 2000 at Artribal Tatouages, Grom Tattooer opened his own tattoo parlor in Lyon in 2015. At the beginning of the year, during the INKING BOARD exhibition series, he created a diptych of boards. The artist-tattoo artist painted a series of black flashes from his universe, to which he added a touch of red, which is a bit like his signature.
The icing on the cake, faced with the difficulty of knowing what to draw on his boards, he painted on the back of these boards: "Procrastinating is not a crime" A beautiful tribute to skateboard!
Made by hand in a single copy, his work has already been sold.