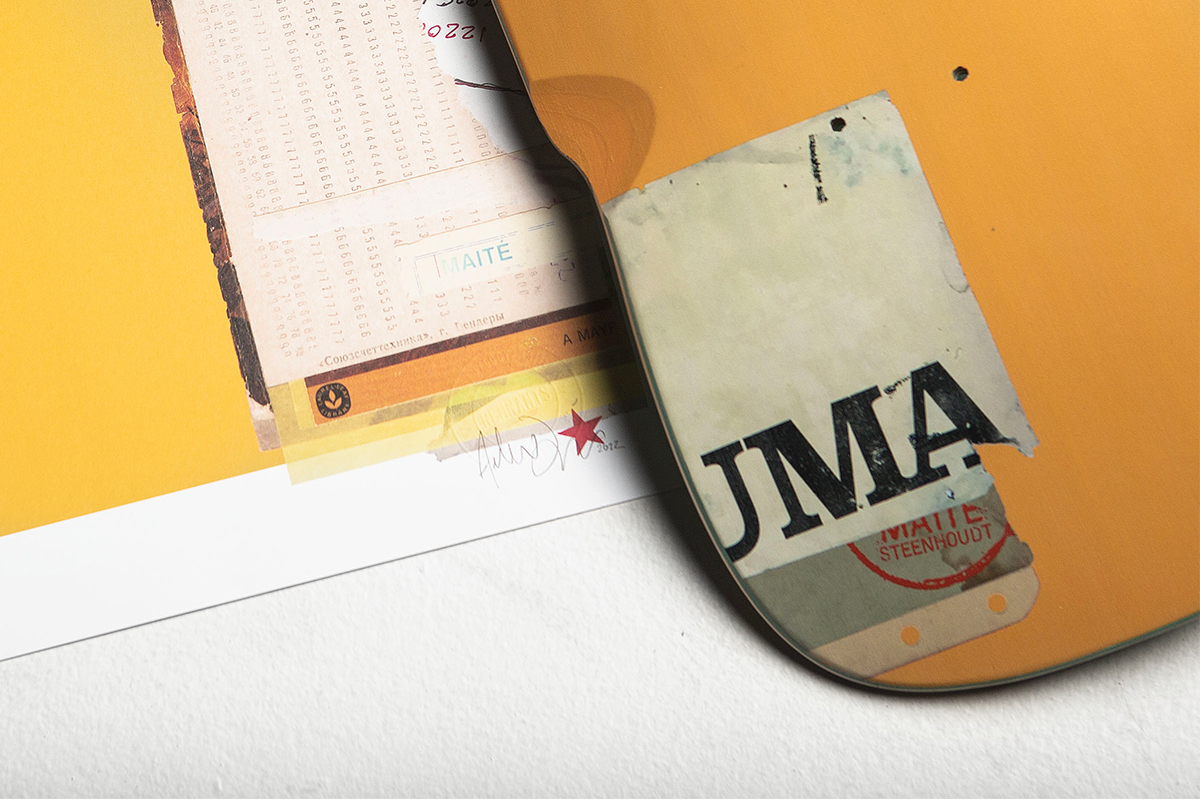 Andy Jenkins, the renowned creative with over 30 years of career in skateboard art direction, has released a new series of 5 boards for Uma Landsleds. He also took the opportunity to take over the creative direction of the brand. With this series entitled "Remnants", he presents an incredible work of collage, painting and composition.
He explains, "The papers I used to make up the collages in these graphics are all remnants of previous communications. A parking ticket, receipt, letter, note. Those bits and pieces will become remnants again when parts of them are scatched off and left smeared on a ledge or curb or rail somewhere in the world. Remnants of remnants. Art makes art."
Available on Uma's website, the boards are sold alone or in packs with hand-embellished prints.