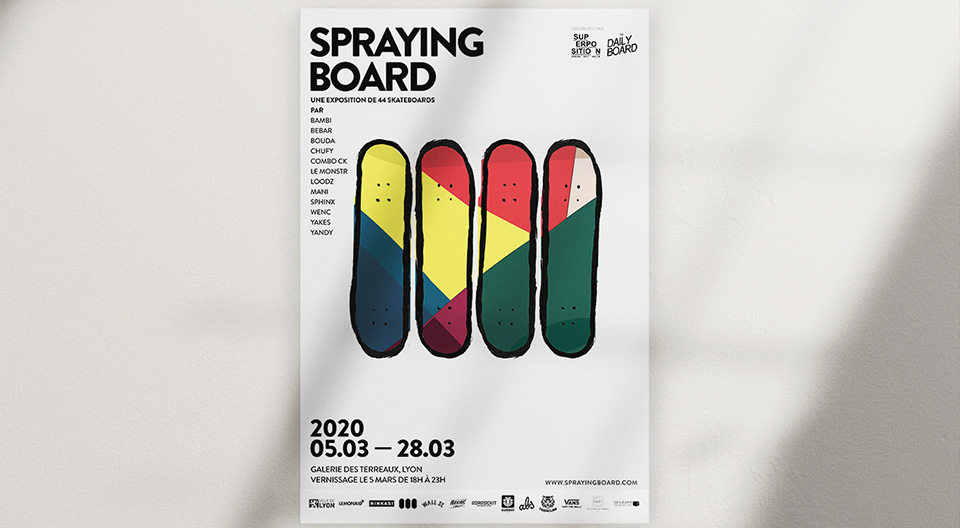 In early March, I will be organizing an exhibition with 12 French and international artists, from graffiti, street-art and neo-muralisme. The project is to give to each one 4 raw and unvarnished skateboards so that they reveal their universe. Being used to paint on walls, they will experiment a new medium : skate boards.
In collaboration with the association Superposition, we are organizing the very first edition of SPRAYING BOARD. The following artists will be honored: Bambi, Bebar, Yakes, Chufy, Bouda, LeMonstr, Yandy, Sphinx, Loodz, Combo CK, Mani and Wenc.
The exhibition will take place from March 5th to 28th at the Galerie des Terreaux, from Tuesday to Saturday from 11 a.m. to 7 p.m.
You are invited to the opening of the exhibition which will take place on March 5th from 6 p.m. to 11 p.m.
A few tracks to follow the event :