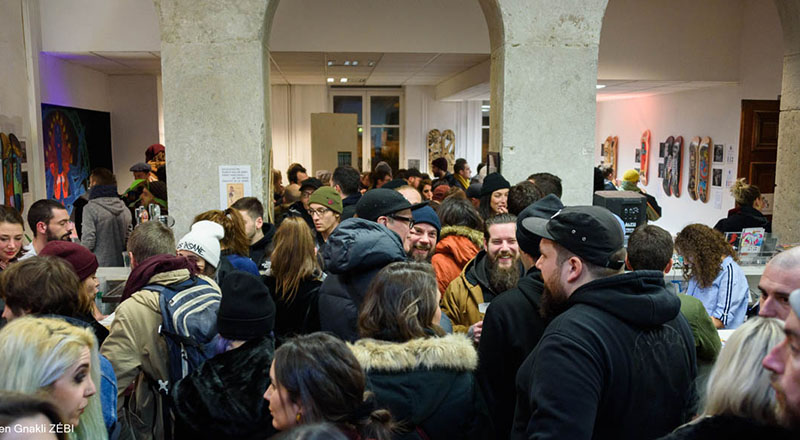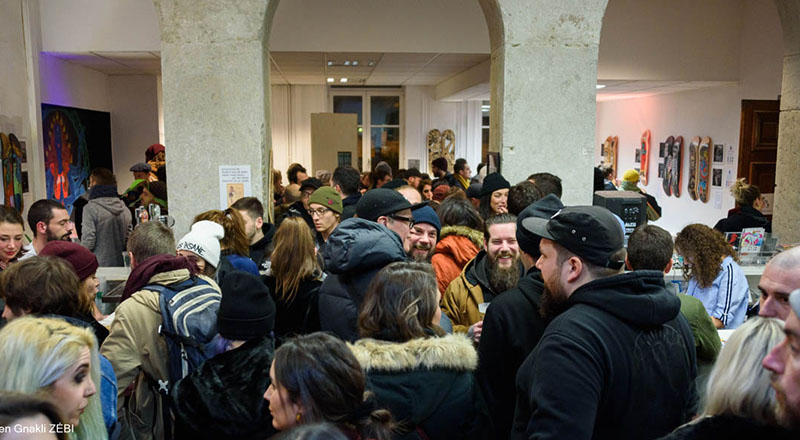 We were super numerous at the opening of our Skate Station 002, dedicated to skateboarding and tattooing. A very good atmosphere, very positive feedback on the concept and presentation, the event went well and went well beyond our expectations. Here are the photos of this beautiful evening, photographed by the talented Gnakli.
and to all those who helped us with Stéphanie MEYER to put this together (Paul DAUBIÉ, Carlos OLMO, Maxime HURDEQUINT, Marjorie DUPONTEL, Orbiane WOLFF, Maïlys FEBVRE, Julie SCHAMING, Lois MARKARIAN, Pascal BAGOT, Julien ARNAUD).
If you were not available last Friday, the exhibition continues until January 28 at SITIO, 3 Place Gensoul in Lyon 2!
Schedules: Monday to Saturday, from 10h to 18h.
Photos by Donatien Gnakli Z