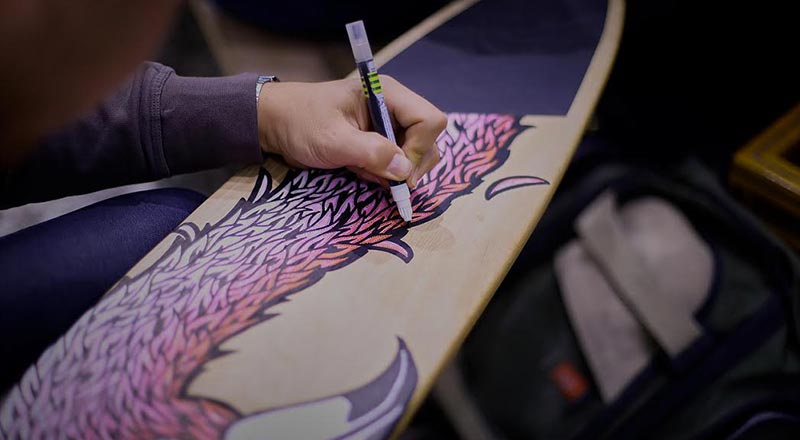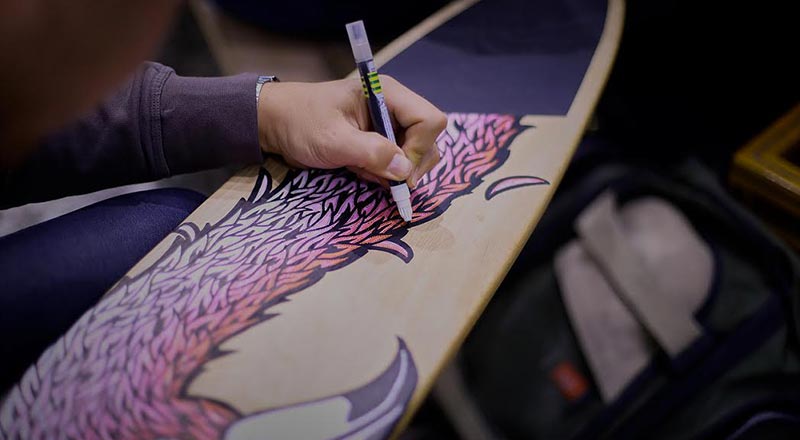 The second edition of the European Custom Board Collective Show will take place this year at Darwin, one of the most emblematic and dynamic places in Bordeaux (and France, for that matter). Between 2 custom sessions, I asked Mathieu a.k.a Mata7ik, co-founder of the Chalk Custom Board Project collective and the European Custom Board Collective Show, 5 questions.
Who's behind this nickname, Mata7ik?
Hello ! Thank you for your interest in our projects for more than 2 years. I am Mata7ik and I founded the collective Chalk Custom Board Project with some artists-friends about 5 years ago. Since then, we have walked many roads, experienced numerous exhibitions / concepts, all over Europe and welcomed a large number of artists. I've always had a soft spot for skateboard and surfboard designs since I was young and I collected magazines that I could find in the shops. I even cut them out and made binders of the custom board!
I think I have customized a hundred or so boards of all kinds. I appreciate above all the freedom to create what I want, what I like, when I want, without having to please a particular clientele! It's a bit like skateboarding, it's a total freedom as long as you do not start to imitate or be too influenced by others! I move with my only pressure to always want to go further.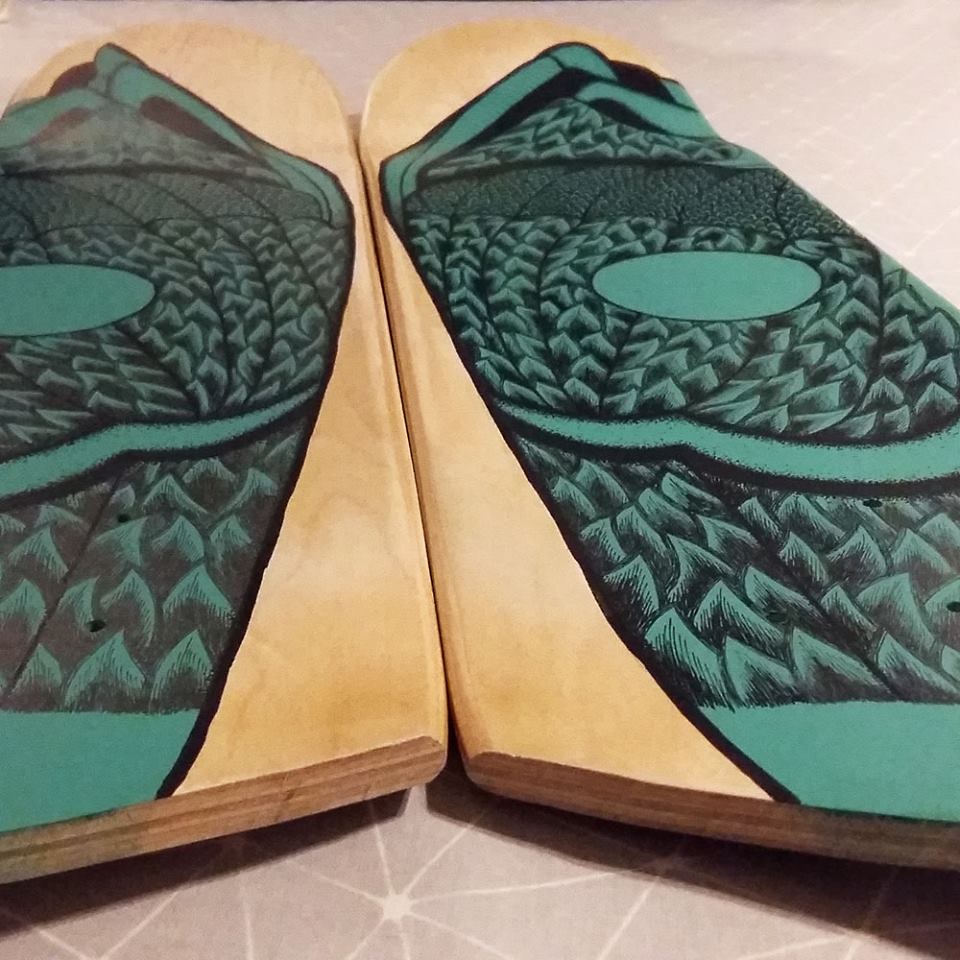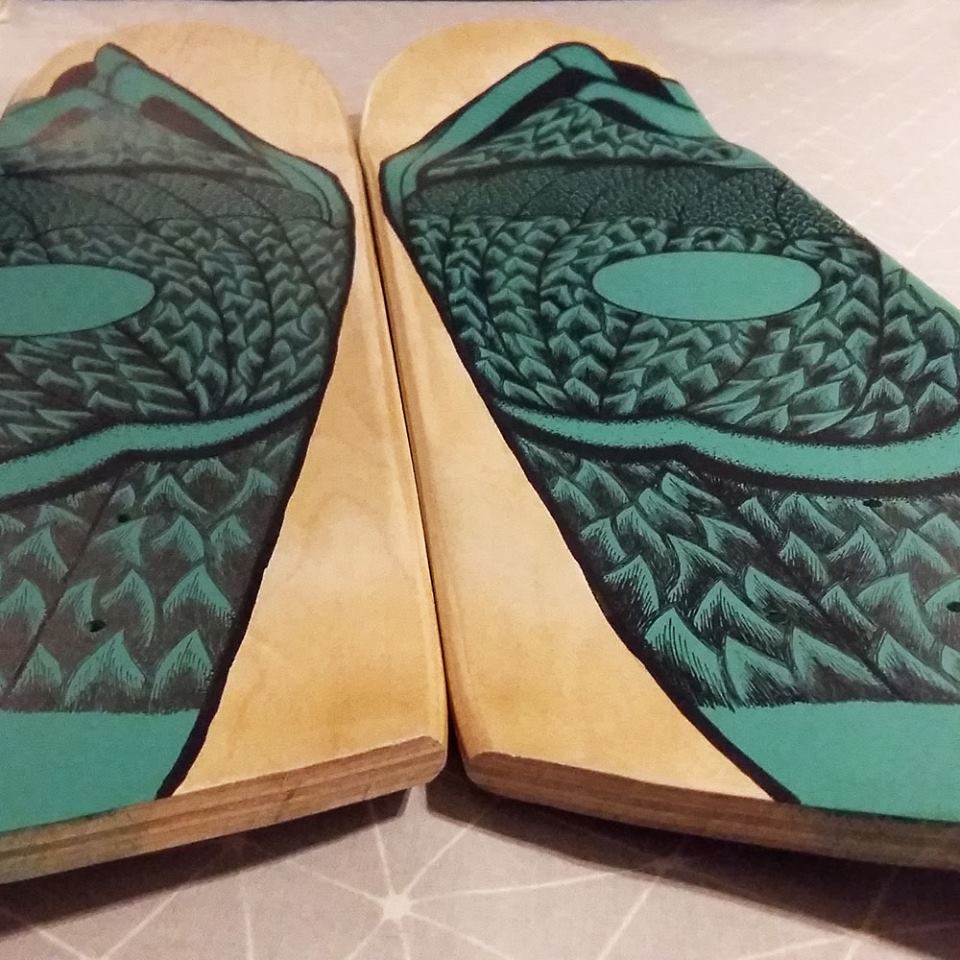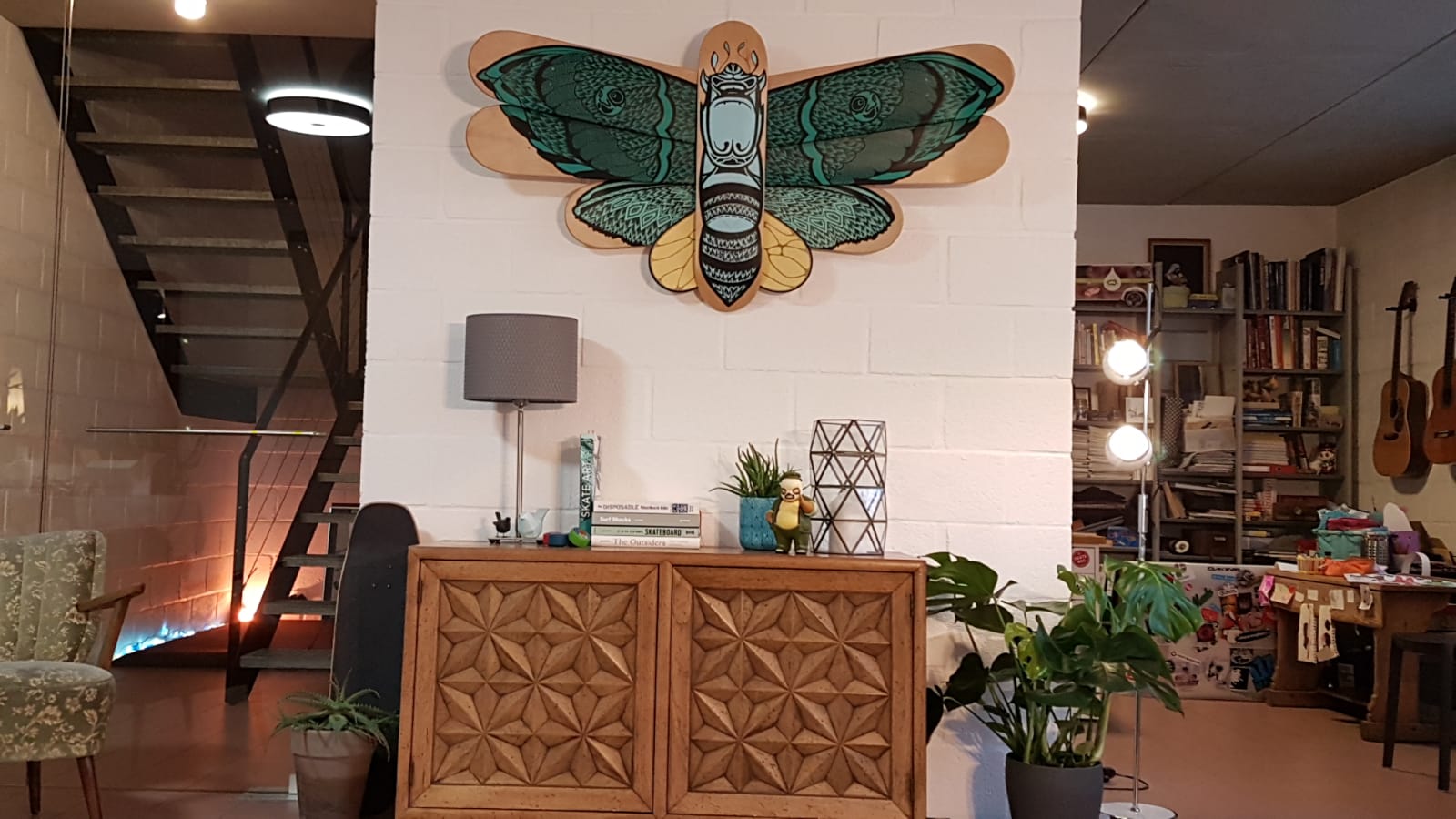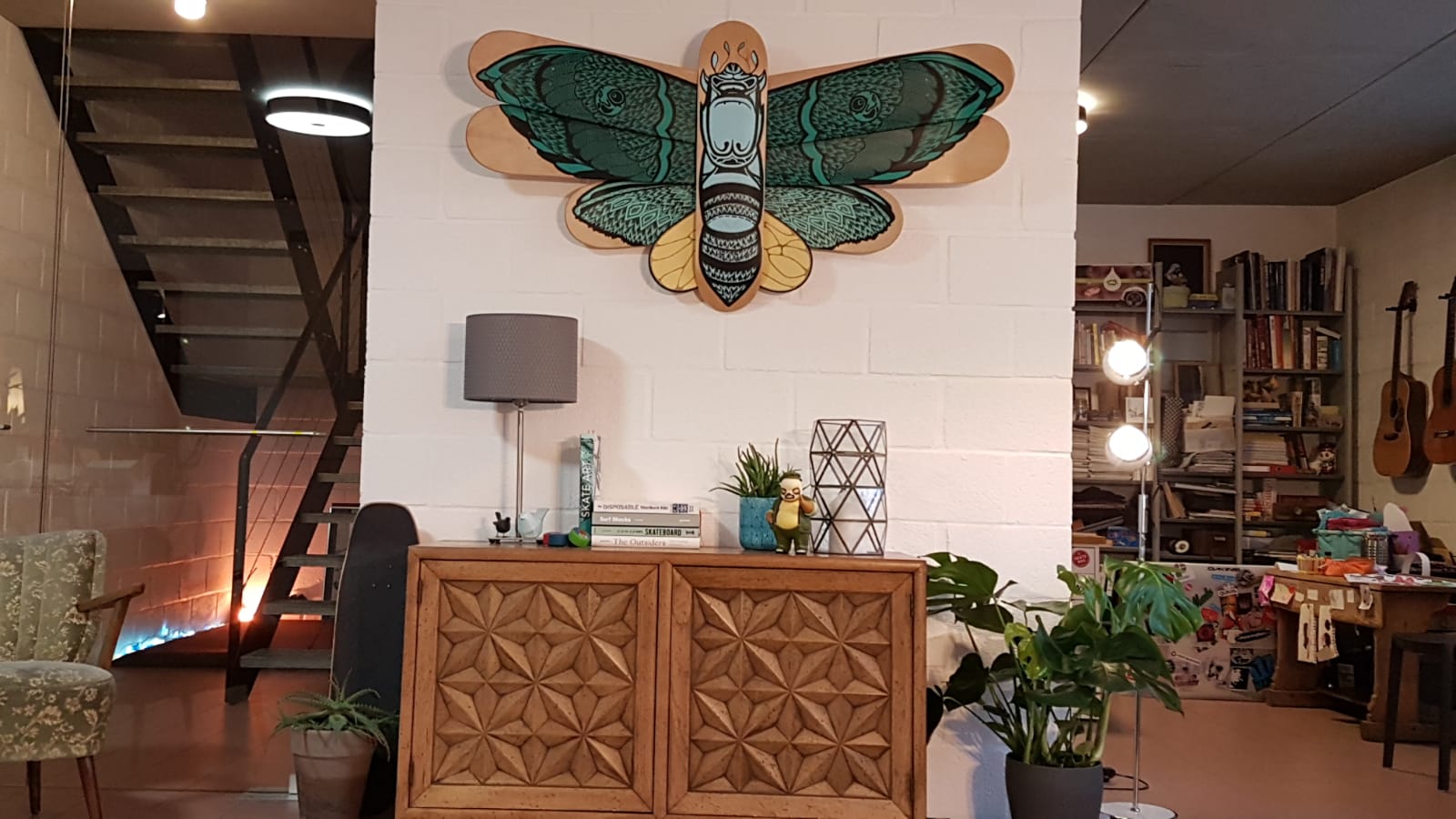 How was the European Custom Board Collective Show event born, and for what reasons?
In 2017, the Chalk Custom Board Project had been in existence for many years, and after having organized and / or participated in numerous exhibitions, concepts, skate contests, art shows, live performances … we really wanted to go to speed up and set up an event with European resonance, with the aim of highlighting and showcasing the artists of the "custom board" scene who often create real works of art too little exposed, too little revealed. For this first edition (2017), we collaborated with The Art Project, a concept gallery located in one of the most authentic and artistic districts of Brussels. The success of this event (more than 80 custom boards or projects from exposed boards, several thousand visitors in just 4 weeks of exhibition, the interest of the media ….) Made us immediately felt that we were going in the right direction. It is with great joy that we are now at the second edition, and that our friends from Darwin welcome us from June 5, 2019. Our event will be part of a theme "Skate Life" organized by Darwin. We are totally excited about the scale of this project.
It is a great opportunity to present the work and the artistic environment of many artists from various fields and varied: design, tattoo, graffiti, drawing, painting, sculpture, engraving… and so on. Book your tickets and join us on site!
How has the organization evolved?
We have always wanted to remain an open, mobile and non-elitist organization! The collaborations are numerous and it is in particular following a collaboration with Roarockit Europe that we wished, for this second edition, to co-organize the event with them. Their passion, their transparency, their seriousness and their desire to always push the limits made us agree at once.
Our collaboration with Romain Hurdequint also brings a new dimension to the event, it is an honor to have him with us for this adventure. We are very respectful of the projects he has been able to undertake in recent years.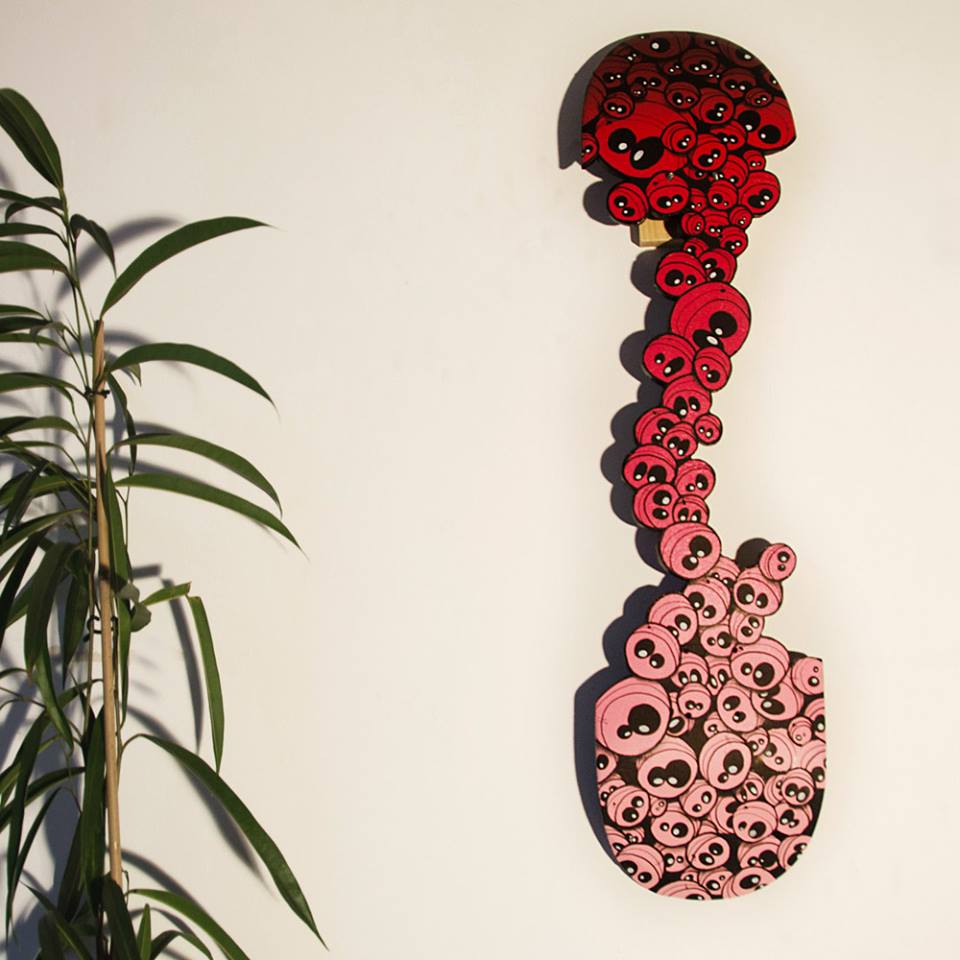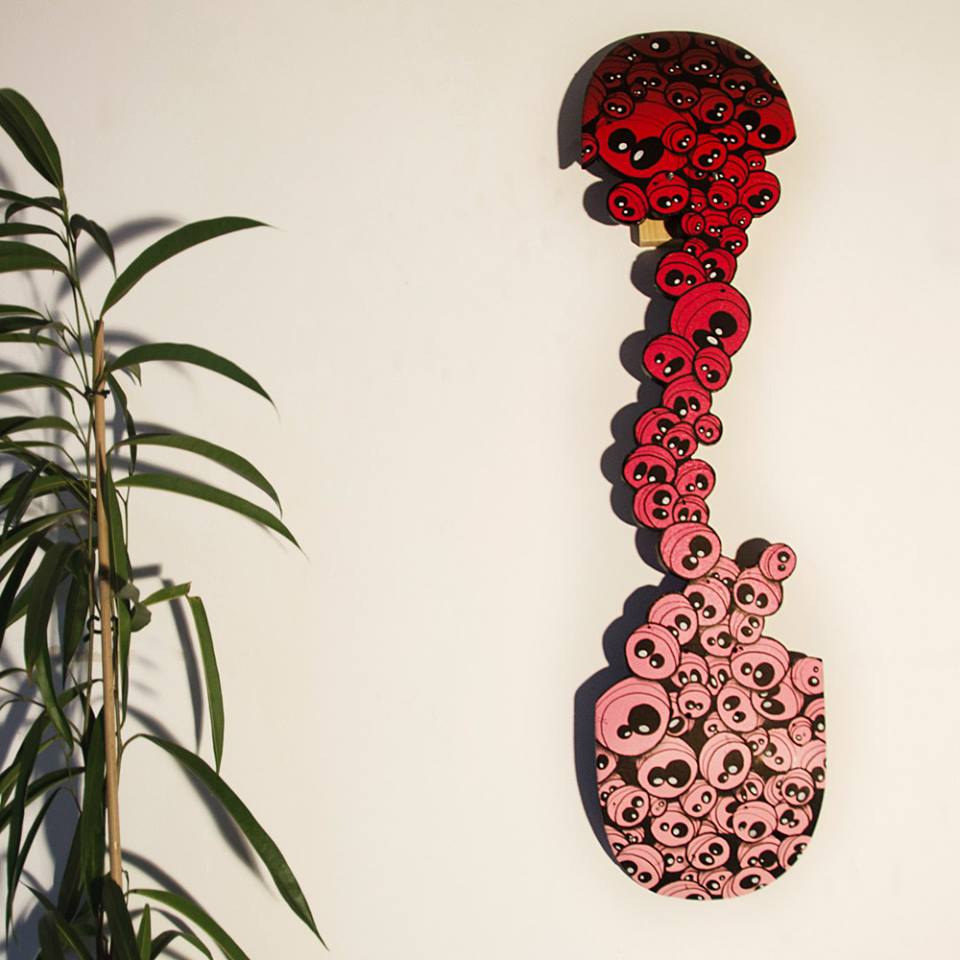 What's planned for this 2019 edition?
Many beautiful surprises! Many new artists and new creations that constantly push the limits artistic, creative, technical. I prefer not to say too much and leave you the surprise!
Icing on the cake, we are collaborating for the first time with the Skateistan association and we will customize a major work (which will be shaped by Roarockit Europe) and will be auctioned for the benefit of the association.
The idea is also to welcome photographers, associations, influencers from the world of skateboarding & surfing and invite them to take possession of the places, with us.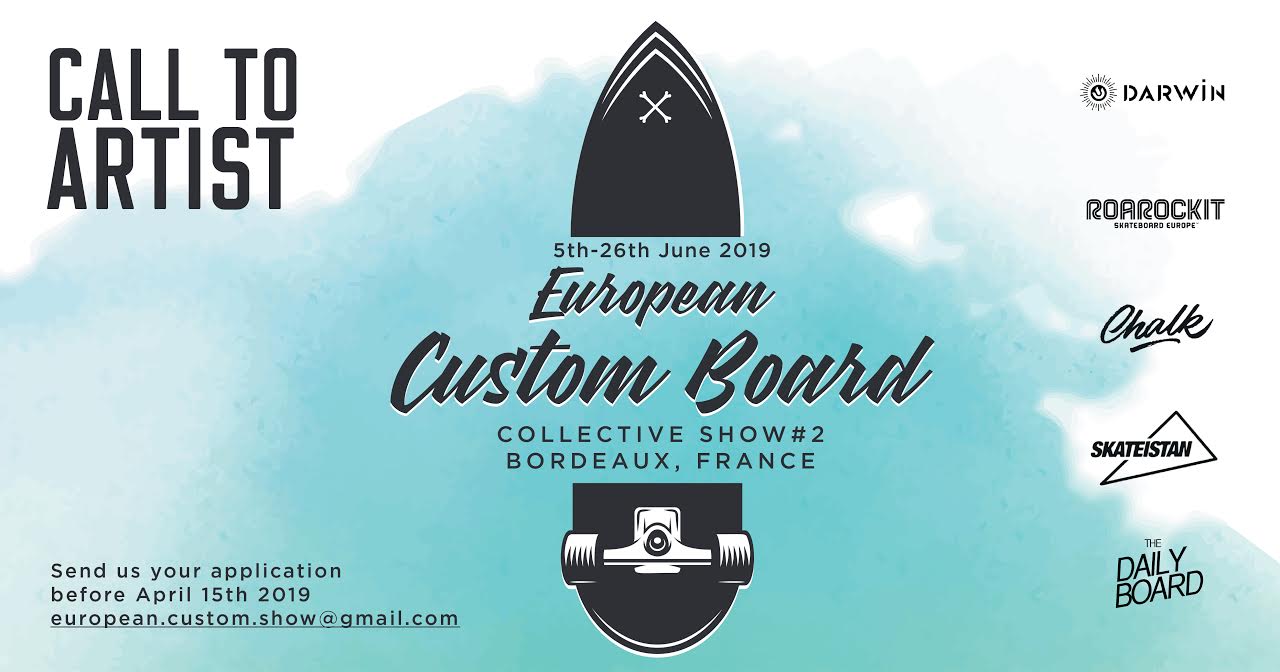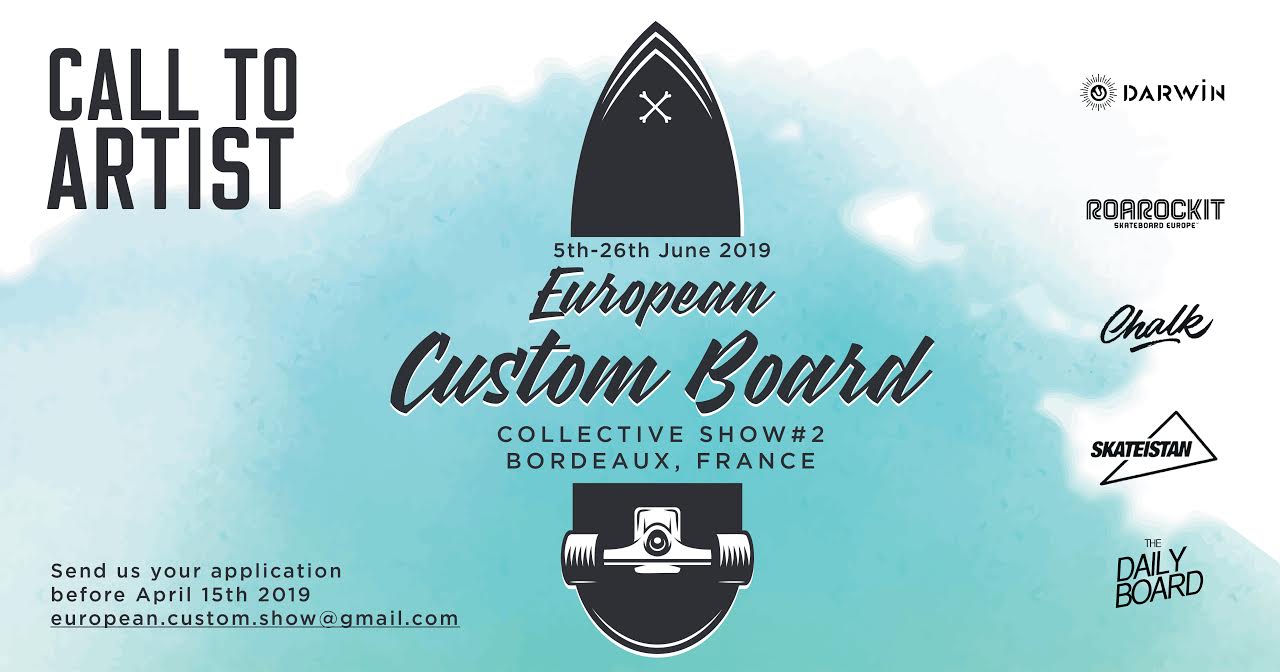 What should I say to artists I know who might be interested in participating in the event?
Tell them to send an email to european.custom.show@gmail.com before April 15th! We are actively seeking custom board artists and we are determined to present the work of a selection of the best of them.
A word for the end?
Thanks to The Daily Board for its trust and respect in what we do! And thanks to Tristan Barroso, Jérôme Bonnard, Sarah and Nico, the Chalkers and all those who allow us to move forward in our artistic and human approach.