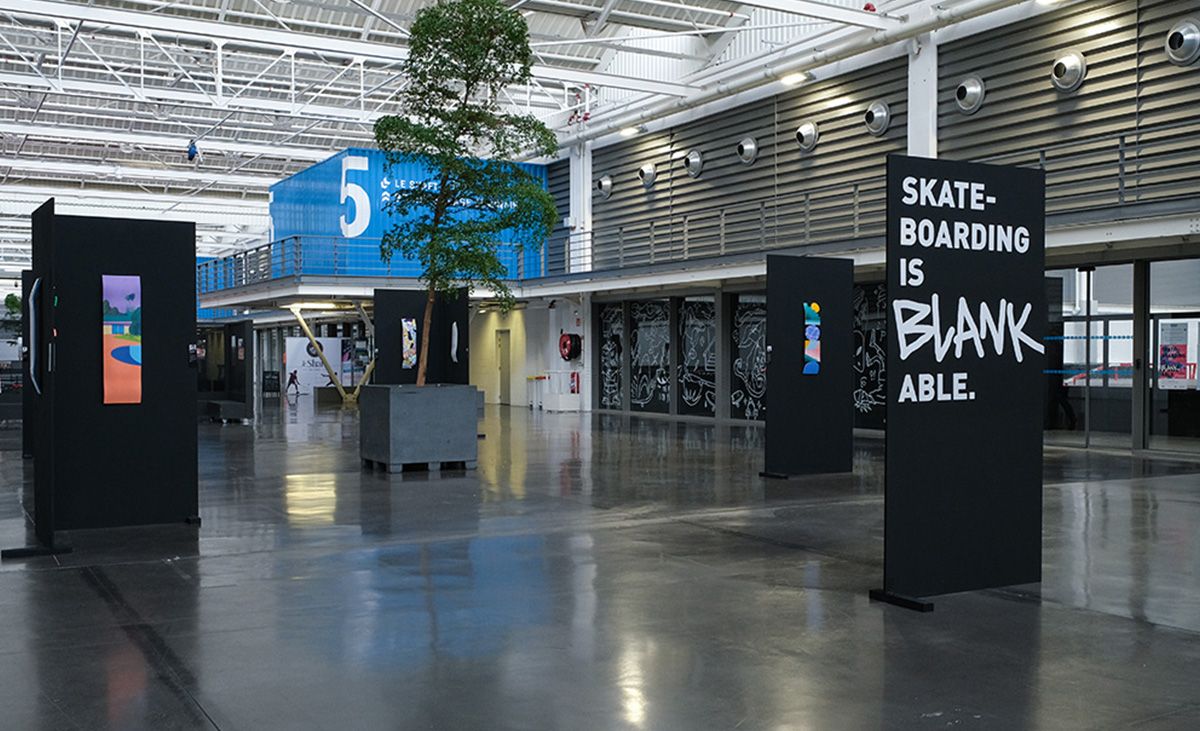 To celebrate skate art and give a second life to their prototype boards that have never been shaped, Decathlon Skateboarding has launched "Skateboarding is BLANKable". Organized as an echo of the European Custom Board Show in the B'twin Village in Lille, the exhibition presents the creations of 18 French artists on blank boards, a rectangle of seven maple plies in which we come to cut a skateboard.
If you are not in the area, all the boards are visible and for sale on the website of Free Movement Skateboarding. All proceeds from the sales will be donated to the charity that works for the welfare and social cohesion of young people in Athens, Greece.
The artists in the order of appearance of the photos: Tommy Knuts, Toma Later, Nils Inne, Tamar Herrero, Quentin Tavernier, Lea Clavreul, Juniora Labbit, Jérémy Schiavo, Jérémie Pype, Hosmane Benahmed, Florent Béguin, Bruce Ligne, Alexandre Schiavo, Timm Blandin, A deux doigts, Willem Isaert ODD, Victor Brousseau and Yvan Mesmer.