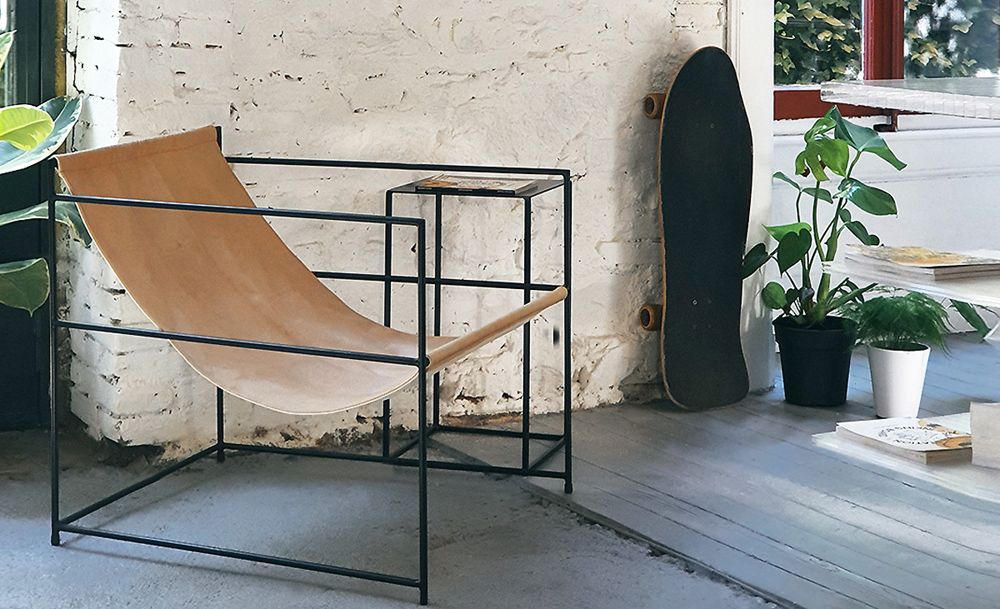 Since the beginning of this year, The Daily Board has a real space dedicated to the work, creation and storage of skateboards and other Tigerclaw Supplies products. This small space with a view on a garden is starting to be fitted out properly and thanks to the PIB Paris furniture brand, it now has a nice relaxing corner.
I've been a design enthusiast for a while, I get newsletters from brands and sites every day and here I think PIB is doing really well! The brand manages to find the right balance between producing very good quality products, with shapes inspired by great designers and a reasonable price. In terms of style, it is eclectic. We go from the bohemian style, old, to the Scandinavian models by way of what speaks to me the most: the indus.  In addition to beautiful armchairs, the French furniture/deco brand produces tables, lights, sofas and other furniture as well as very nice accessories like this storage basket.
The armchair that caught my eye and that we now have here is the Casperünd hanging leather armchair. It's sleek design and light brown leather finish fits very well in my raw, industrial workspace. I'll probably reveal more about it later, but we chose (we share the space with my architect brother) to furnish this office with some pretty rough materials. The desks are made of breezeblocks stacked between transparent polycarbonate sheets. The idea came to us when we found this material at the bottom of the garden of this old locksmith's store. When we saw these beautiful and totally useless plates, we thought it could make beautiful table tops.
Small spoiler: my last Roman skate-jars that I produce now as an artist under the pseudonym Rom av.JC and that will be presented soon!
And to discover everything the brand does, go to their website produitinterieurbrut.com.