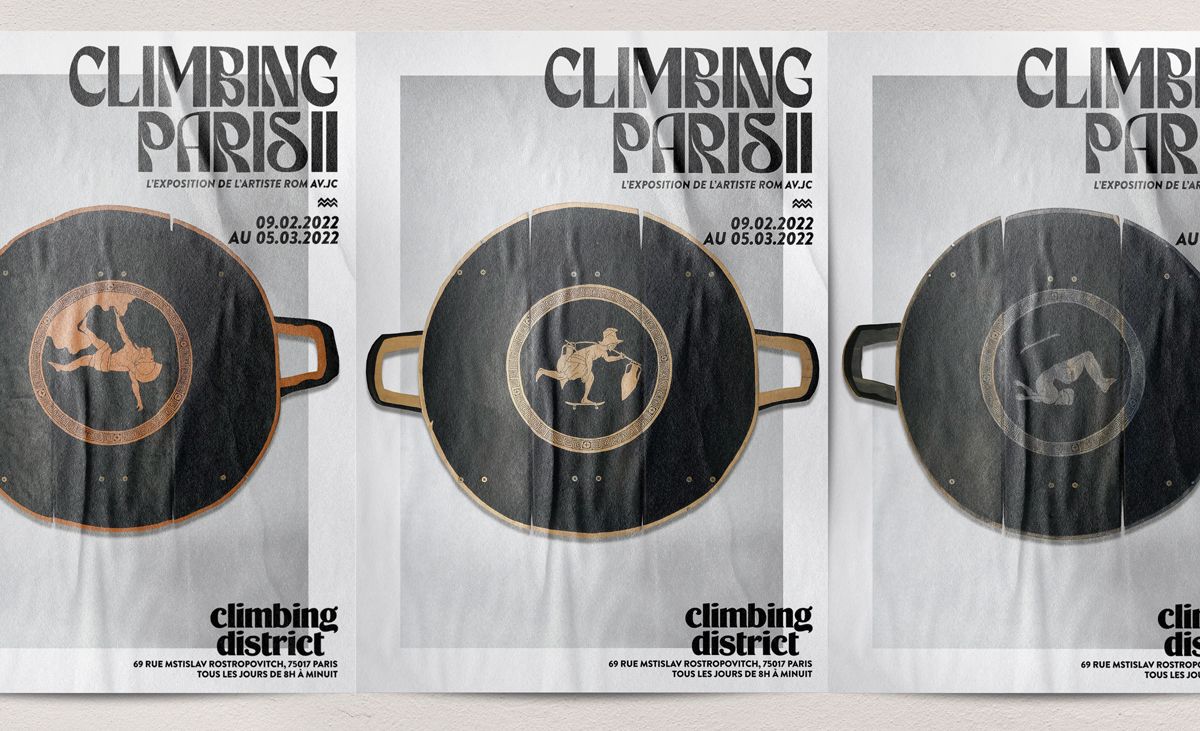 After a first exhibition in Lyon at Akapico, it's time to tackle the capital! Through my artistic alter-ego Rom av.JC, I'm going to conquer Paris.
"Climbing Parisii" is my very first solo show where I will present a big production of skate-jars, created for the occasion. Why Climbing Parisii ? On one hand, to pay tribute to Climbing District, the space that hosts this exhibition. It's a place where "indoor climbing, coworking and a nice counter are mixed". On the other, to refer to the Parisii, this Gallic people who were settled in the current Paris region. Afterwards, it turns out that it's also a little nod to Greg Dezecot and Olivier Fanchon's video work, the Parisii project (which I invite you to watch on Live Skateboard Media).
As always, my work revolves around skateboard boards that have been salvaged, cut, sanded and assembled to give them the shape of antique jars. For this new production, I played with 3 sets of colors: classic nude maple wood, dark wood and clay. Indeed, to create a rendering as faithful as possible to the ceramic, some works are covered with clay before being painted.
The event will take place from 09.02 – 05.03 at Climbing District, 69 rue Mstislav Rostropovitch, in the 17th arrondissement of Paris. The opening of the exhibition will take place on Wednesday February 9th, at 7pm.
Here are some Work In Progress pictures before discovering the works on site.