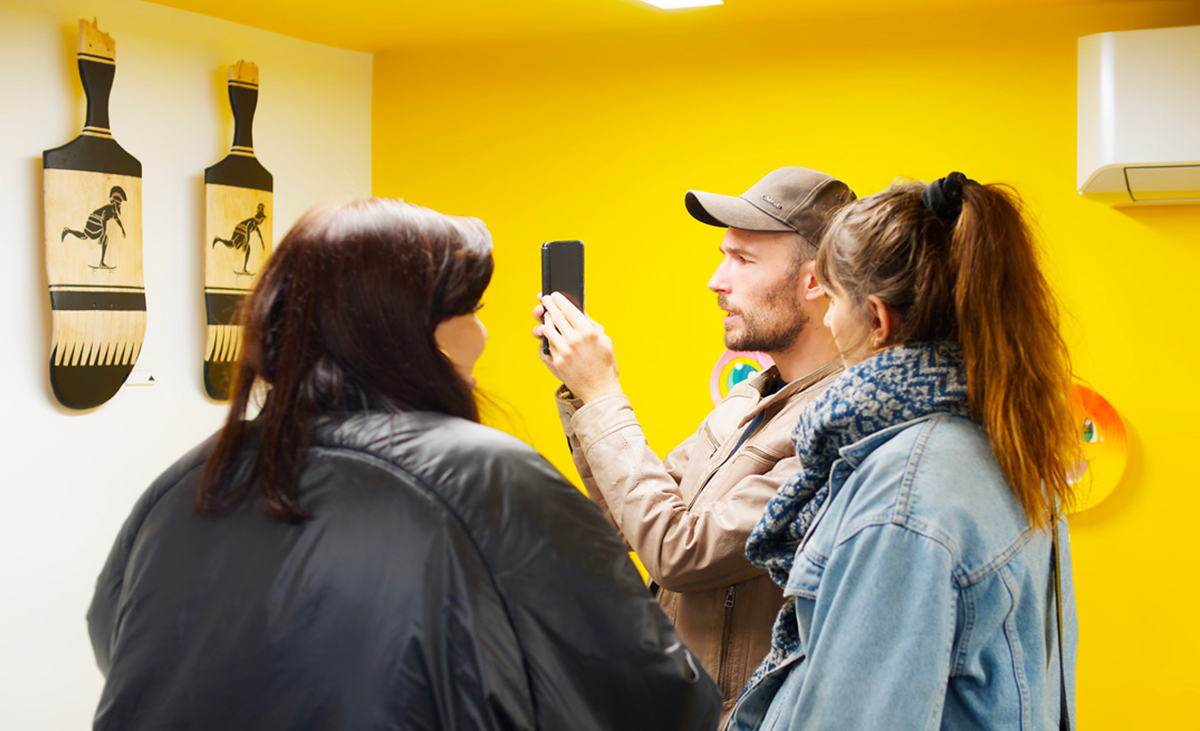 Last Thursday, the duo show of Yandy Graffer x Rom av.JC opened its doors in Lyon, at Akapico. The artists with diametrically opposed styles presented on one side pokemons and on the other Roman jars with the same support: the broken skateboard. Here is the (fictional) story of this encounter, written by Elisaveta Prokopchuk:
During a skateboarding trip, across continents still unexplored by Roman skaters, they discovered an incredible spot in Peru. This team was accompanied by its official painter, Rom av.JC, the predecessor of the current filmer, who got to know a local muralist, Yandy Graffer.
A friendship was quickly established between the two men, united by their common liking for sliding, hip-hop and of course, painting. Naturally, Rom av.JC decided to invite his friend Yandy Graffer to present his ultra colorful art to the inhabitants of Lugdunum.
Thus was born SKATEAPIKO, the duo show of Rom av.JC and Yandy Graffer, which mixes ancient representations of skateboarding with mythical creatures with vibrant colors from another world.
Photos by Cédric j4st3r