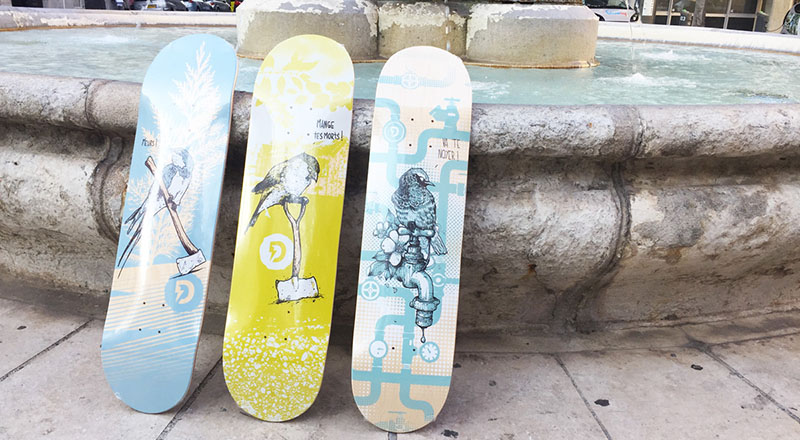 The multi-cap artist Laurent Claveau aka = [Lo] = collaborated with the French brand Doble Skateboards to realize this series. He tells us a little more: "The starting idea is just that every time I drew a bird, I added a knife or an arrow in the back and people complained about it … Suddenly, as it pissed me off just to draw nice birds, I started to stage them on expressions or insults that I like to use. "
Boards are available in some skate shops in France.
> To read Laurent Claveau's ITW.