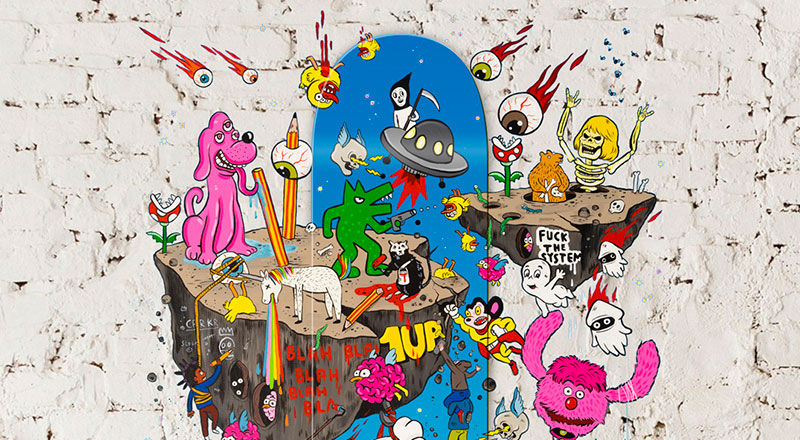 In collaboration with ChickenBroccoli, Bonobolabo is launching a competition to make the graphics for a skateboard that will be used in the production of a limited series and augmented reality special technology skateboard thanks to Alkanoids Studio in Milan and the app ARIA, the AR platform.
The competition is open to anyone who is a graphic designer, illustrator or artist that wants to contribute their creativity. The theme of the competition is FILM and TELEVISION from the 80s.
The mission is to express your passion for these wonderful years through graphic design and through the legends of the big and small screen: heroes, heroines, good and bad guys, feelings and memories of great TV and movie cult classics right down to the Japanese cartoons that we grew up with. The artist will also dictate how they want the art to be animated thanks to the Alkanoids Studio.
To participate, download the rules or go to bonobolabo.com