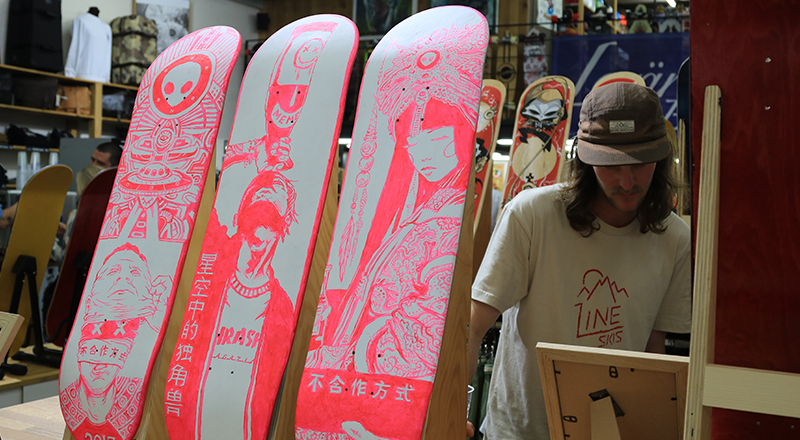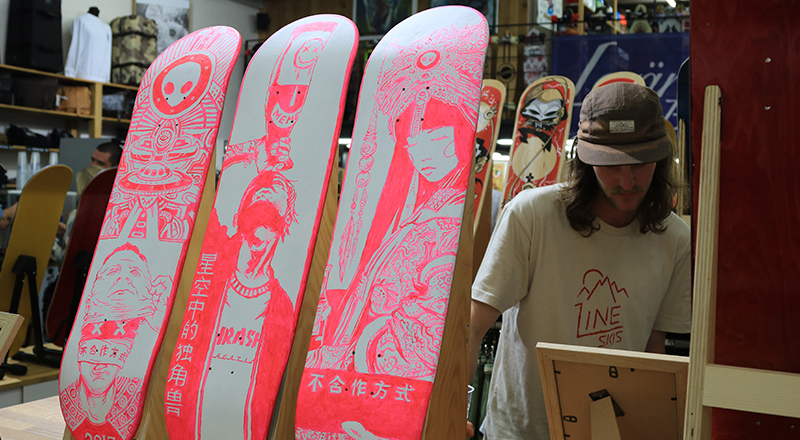 The Swiss skateshop doodha will be celebrating the 4th edition of its exhibition 'doodha meets Art' on April 6th. 22 artists have entrusted the task of painting 65 skateboards. The exhibition will shoot in 4 different cities with the openings on the following dates:
Saturday, April 6th, at the doodha of Lucerne,
Thursday, April 25, at the Vans Store in Bern,
Saturday, May 11, at the doodha of St. Gallen,
Thursday, June 13, at the doodha of Basel,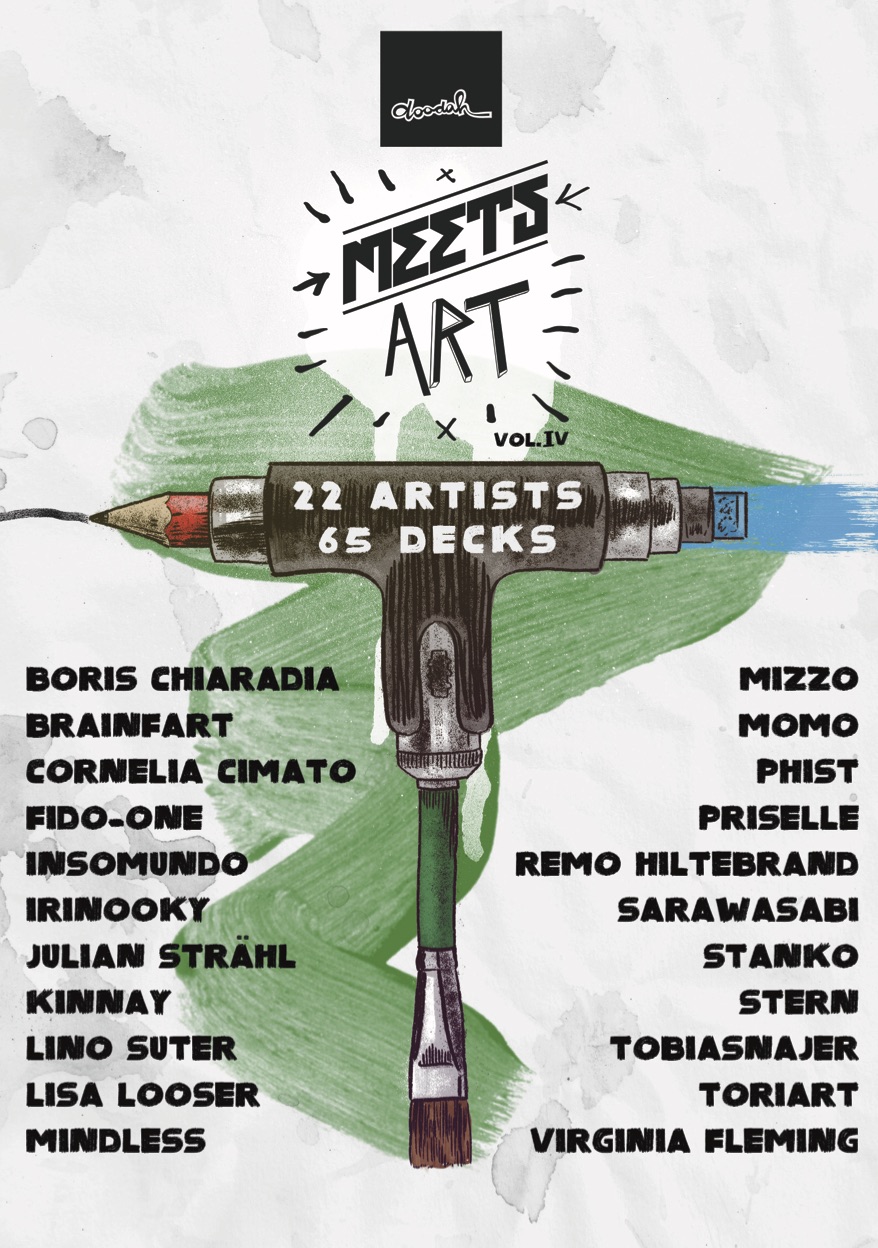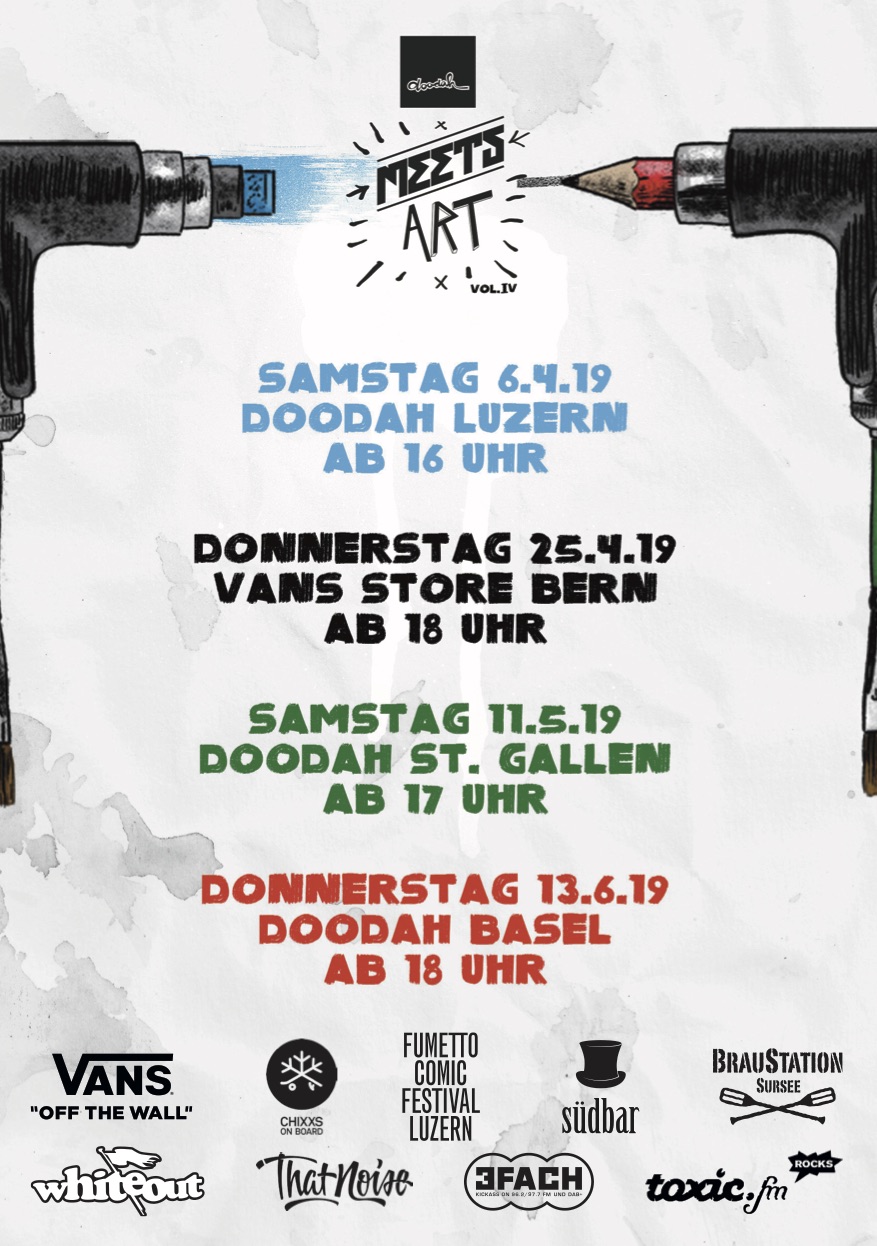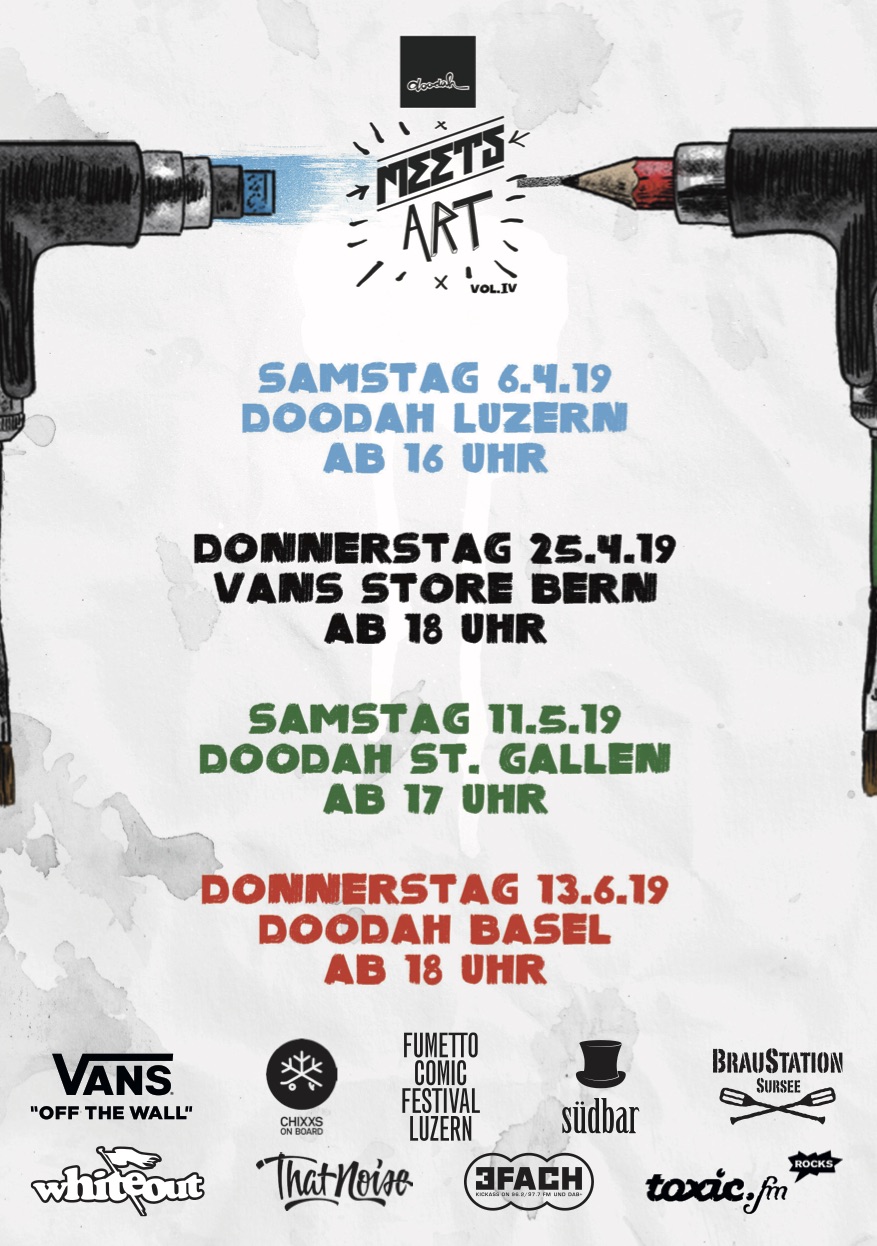 The following artists will participate in this exhibition: ToriArt • Julian Strähl, Mizzo • Stanko • Sarawasabi • Stern • fido-one • Cornelia Cimato • Kinnay • Boris Chiaradia • Lisa Looser • Insomundo • Brainfart • Tobiasnajer • Phist • Irinooky • Priselle • Mindless • Virginia Fleming • Remo Hiltebrand • Momo • Lino Suter
I let you discover the pictures of the boards presented at the previous edition.