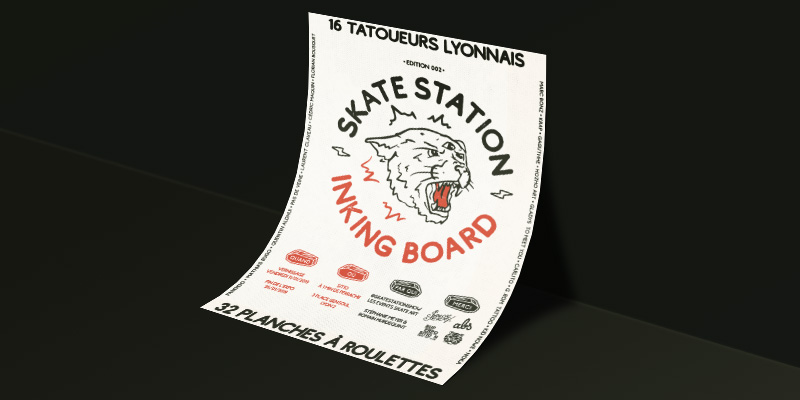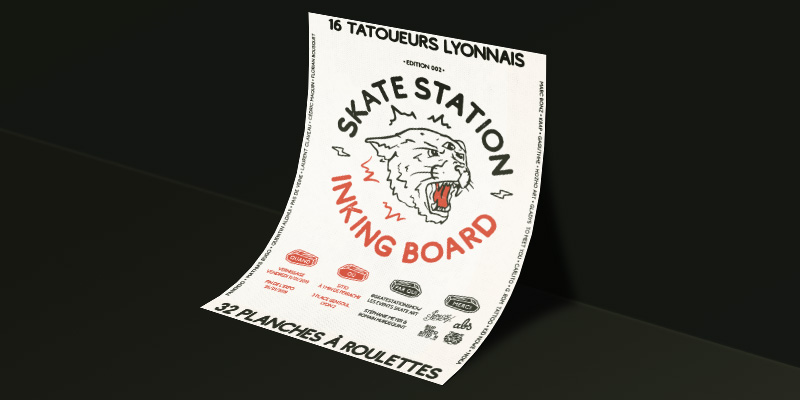 At the beginning of next year, I am organizing an exhibition with 16 tattoo artists from Lyon. The idea: give them each 2 raw and unpolished skateboards to ink them in the same way they would on a person.
Stéphanie Meyer, SITIO gallery's partner manager, accompanies me to co-organize this second edition of Skate Station, which we have named INKING BOARD. Together, we chose talented tattoo artists who are passionate about skateboarding or the constraints of this canvas.
The tattoo artists we have selected are:
Krap from Pandaemonium • Side and Pandido from Peoples Temple Tattoo • Hozho from Tattoo Station • Laurent Claveau • Marc Bonz from Mile Ends • Mathias Bugo and Carlito from Art Tribal • Quentin Aldhui from Hello Darkness • Gladys to Meet You from Piqueur de Rue • Gaguthhe and Pas de Veine from Viva Dolor • Strange Dust from Black Horns • GRom Tattoo • Noka from Blossom Tattoo Collective • Kid Nowe from Biribi.
The exhibition will take place from Friday, January 11 to Saturday, January 26, 2019 at SITIO par Superposition, located at 3 Place Gensoul, in the 2nd arrondissement of Lyon.
To follow the event, 3 ways: