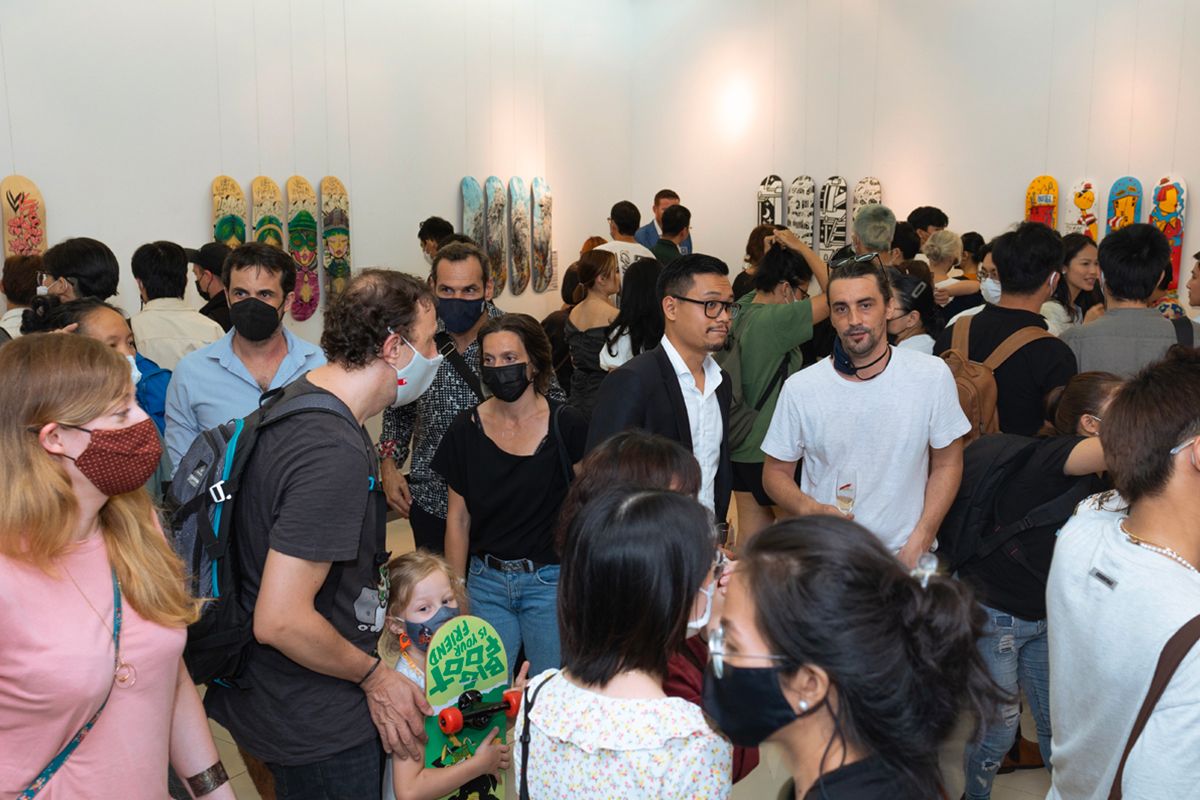 Back in pictures on the opening of Spraying Board Vietnam
From Lyon to Ho Chi Minh, the Spraying Board exhibition traveled to the other side of the world. On Friday March 4th, we celebrated the opening of this special edition in Vietnam with the French Institute of Vietnam. Animations by the sponsors Andros Asia, G.H. Mumm and Lillet were proposed on one side. On the other side, a skatepark was installed with a demo of riders throughout the evening.
In total, 40 boards were hung at the Institute of Cultural Exchanges with France. On the one hand, it presented 22 new works created by Vietnamese artists AmmBanhmi, Cresk, Daes and VuiQa and French artists Bambi Bakbi, Bouda. Alongside them, the works created for previous editions of Babs, Dodo Ose, Don Mateo and LeMonstr were also present.
The exhibition can be seen until 03/04 at the Institute of Cultural Exchanges with France, at 31 Thái Văn Lung, Bến Nghé, Quận 1, Thành phố in Hồ Chí Minh, Vietnam.
Check out all the photos shot by @datvinhtran from the Spraying Board Vietnam opening below.